What is it?
Varying amounts of peace and quiet depending on how much you spend. Unlike many similar experiences, Land Rover's Start Off-Road programme allows you to choose 30, 60 or 90-minute sessions for your darling one, or even a group of children if you're feeling particularly generous. And as the name suggests, unlike most other young driver experiences, this one lets your lucky children try their hand at the dark art of off-roading.
If that sounds like a recipe for a shortcut to disaster be assured that Land Rover has thought of everything. Each vehicle is fitted with dual controls, while the unfailingly excellent instructors are equipped with endless patience, nerves of steel and a full DBS check for your own piece of mind. As the responsible adult on site, you can leave your kids to go adventuring on their own or put your life in their hands by riding shotgun.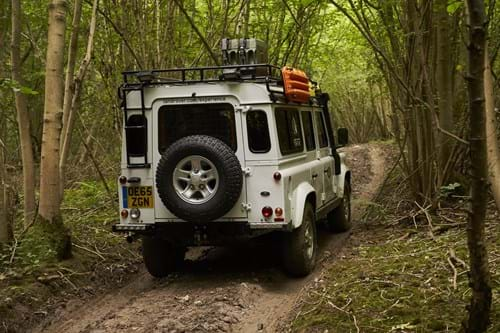 As well as choosing the experience length you can choose from a selection of vehicles including the Range Rover Evoque, Land Rover Defender, Range Rover and even the Evoque Convertible, which would provide an added twist if the weather suits having the roof down. The experience includes all the major challenges such as steep climbs and descents, crossing ditches, crossing water, slaloms and dealing with a variety of surfaces like ruts, wet grass and mud.
It's also loaded with all the kind of good practice and knowledge you'd expect from Land Rover and decades of practice. Young drivers get a Start Off-Road Log Book so they can record their experiences (and ideally come back for more) as well as learning about inspecting your vehicle before and after.
Participants must be at least 11-years-old and 4ft 8in, plus a parent or guardian must be in attendance although they don't have to ride in the vehicle during the drive. The experience is available at nine locations in England and Scotland with a broad choice of time slots, although the further ahead you book the greater choice you have. An added bonus is that it works whatever the weather - in fact, biblical rain can make it more exciting than in glorious sunshine.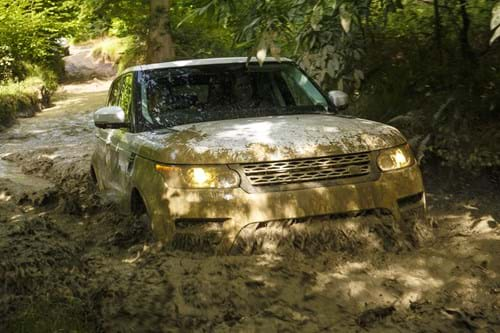 Should I buy one?
The speeds might rarely get above 10mph but if you've never tried off-roading it can deliver a surprising thrill. The first time you crest a rise and drop down what feels like a vertical descent is not quickly forgotten. For the significant small person in your life, this can be an excellent way of allowing them the chance to do something adventurous behind the wheel. And while you wouldn't want to admit this in front of them it will also teach them the valuable lesson of listening carefully to an expert and carrying out instructors...