These days, everybody with a smartphone thinks themselves a photographer. And, while taking aerial shots of your roast dinner for Instagram is nothing to be ashamed of, you might soon tire of the image quality of your mobile phone, as well as the huge chunk of memory you'll lose to pictures. That's why bridge cameras, like the Sony DSC-H400, are so popular.
In fact, bridge cameras were originally called that because they 'bridged' the gap in the market between pricier, feature-laden DSLRs (Digital Single-lens Reflex cameras) and point-and-shoot cameras (also known as compacts). So for photography novices, these bridge cameras are a good place to start your journey into 'proper cameras'.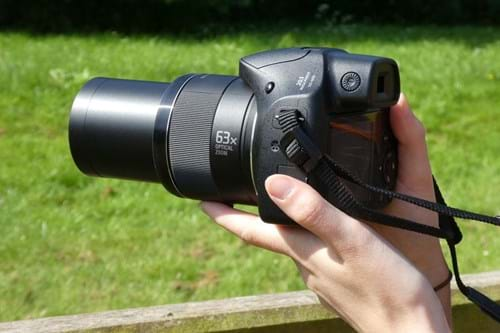 What is it?
The Sony DSC-H400 is an affordably-priced bridge camera that offers a whole lot of zoom - 63x optical zoom, to be exact - for those with a relatively small budget. It's also paired with a 20.1 megapixel resolution and offers an aperture range of f/3.4 to f/8.1.
The focal range is the equivalent of an ultra-wide angle 24.5mm to a super-telephoto 1550mm in 35mm film terms. That's good news if you want to capture those paparazzi-style portraits at full zoom, as well wider landscape shots.
At the time of writing this review, the DSC-H400 is priced at £280 on Amazon. Though we have seen it selling for £240 before, so it's worth waiting to see if the price dips down again.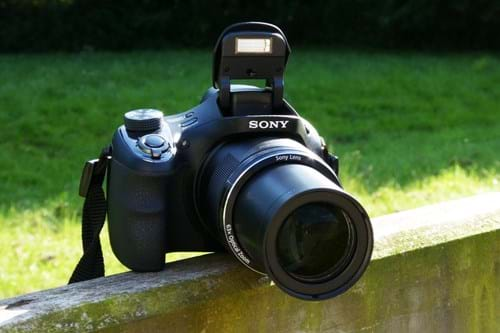 What's it like?
Build quality of the DSLR-styled DSC-H400 is surprisingly good considering the price, with a large, rubberised handgrip that makes holding the camera steady a lot easier.
The front is dominated by the whopping Carl Zeiss Vario-Sonnar lens, while the H400's built-in flash, which pops up when you press a small button on the left side, is mounted in front of the electronic viewfinder (EVF).
The view is reasonable, but you can tell that it is a budget camera due to the small size of the viewfinder. That said, the 3-inch screen is quite clear when used outdoors due to an anti-reflective coating.
The flash button would be better placed to the right of the EVF because the design means that you have to release the shutter button and reach over the mound to press it.
It isn't the end of the world, or a huge detraction from the camera, but the lack of accessibility can get irritating when you line up a shot and then have find the button that should naturally sit where your thumb would - but Sony put the Movie button there.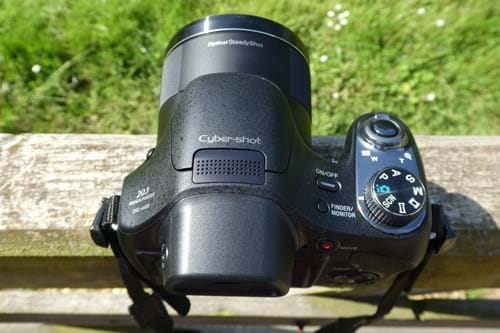 Optical SteadyShot image stabilisation helps to prevent camera shake at slow shutter speeds and long focal lengths. Trying to keep the camera steady enough to take a sharp picture when holding the camera is difficult, however, we managed to get a decent shot of a crow perched on a roof at full 63x zoom (pictured below).
We'd recommend a tripod for those long zoom shots though. Also, are there's a small aperture range (f/3.4-8.1), you'll get the whole scene in focus but the depth of field isn't very deep or expansive. For that, you'd need a camera that offers an aperture of at least f/11.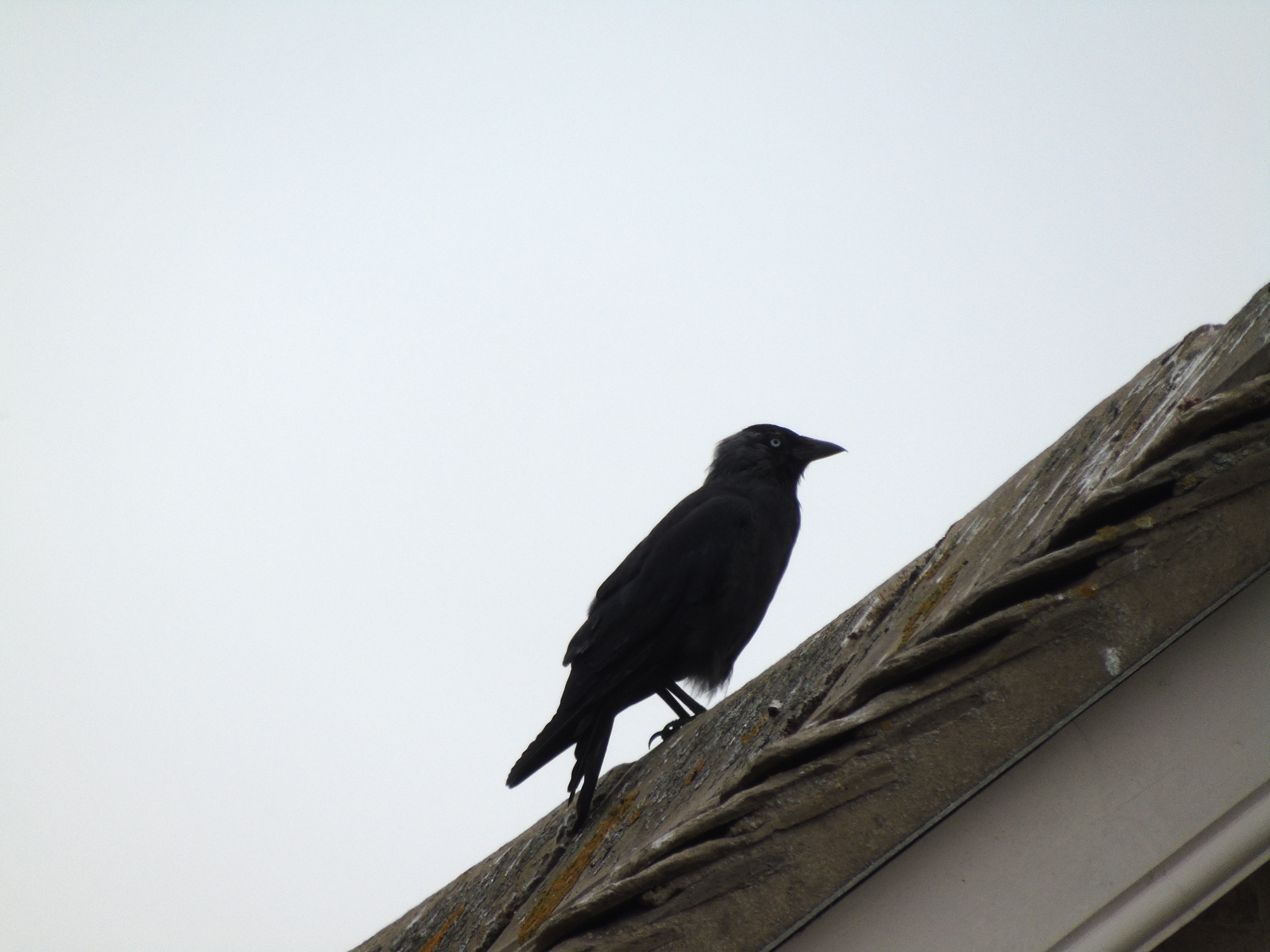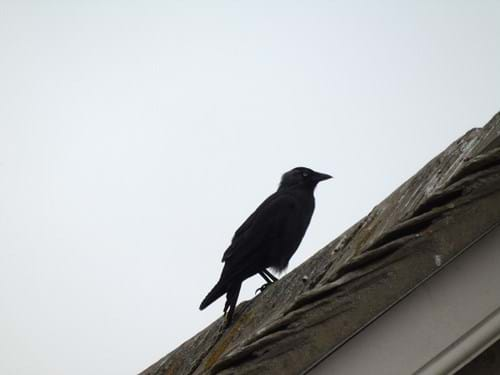 ISO80, F/8, shutter speed: 400
The H400 offers Program, Aperture-priority, Shutter-priority and Manual functions on the mode dial - as well as Intelligent Auto (the green camera icon), Scene Selection (SCN), Sweep panorama and a Movie mode.
In Manual, Aperture priority and Shutter priority modes, the four-way control pad is used to adjust exposure settings - the up/down buttons adjust shutter speed while the left/right buttons adjust aperture. Though easy enough to use, this linear system isn't exactly intuitive.
The Cybershot DSC-H400 doesn't have a separate position on the mode dial for picture effects either. These can be selected from the menu, which means they can be applied in any shooting mode though.
The relatively small set of effects are: Toy (normal, cool, warm and green), Pop, Partial Colour (red, green, blue and yellow) and Soft High-key.
Sadly, you don't get the choice of the Miniature effect like many cameras - even point and shoot cameras - offer.
The battery, which is charged inside the camera, provides enough power for 300 shots on a full charge. As well as the rechargeable battery, you also get a shoulder strap, lens cap, instruction manual, AC adaptor, Micro USB cable and AC power lead in the box.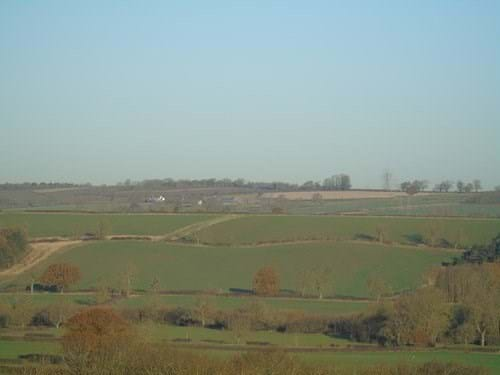 ISO80, F/4.8, shutter speed: 500
What's picture quality like?
The detail is quite good, but gets progressively worse the more you zoom, while Macro performance is impressive (as is shown below) - with the camera focusing on subjects that are just 1cm away from the front of the lens.
Purple fringing is sometimes visible and is more noticeable towards the corners and edges of the image, but isn't much of an issue for telephoto-distance images.
This issue is caused by Sony's use of a CCD sensor. While CCD sensors typically mean your images will be less noisy and have a better depth of colour, this purple streaking effect is a symptom that often occurs when shooting into a light source.
Noise gets worse at ISO200, but by ISO800 it has a noticeable effect on image quality and a slight colour shift. At ISO3200 image quality is bad enough to decide it's better not to use it at this setting.
At full 63x optical zoom, the camera utilises what's called Pixel Super Resolution technology, which enhances imagery to avoid the usual blocky appearance of digital zooms.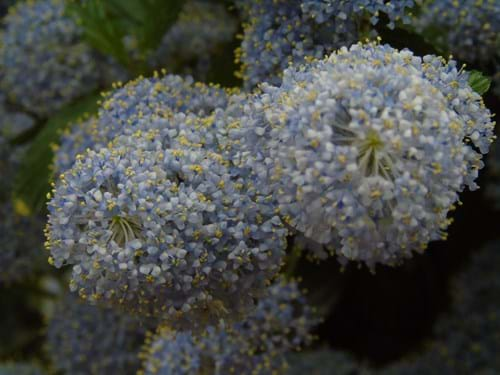 ISO200, F/7.8, shutter speed: 125
There are 11 scene modes, including the usual Portrait, Landscapes, Pet, Beach, Fireworks and High Sensitivity. The H400 also has 9-area Multi AF, Centre weighted AF, Spot AF, Tracking focus and Face tracking focus modes.
Though the camera claims to have a Continuous Shooting mode, it's pretty dire. There's a two-second gap between frames, which meant when we tried to capture our subject mid-air (jumping off a bench), we only got him about to jump and again on the ground.
The most irritating thing is the camera's attempt to deal with changes in exposure. The exposure stepping is very visible and clunky when you re-watch footage. It's also a little bit jumpy at times.
There are three video modes available: 720p @ 30fps (Fine or Standard quality) and VGA, but no 1080p mode. You can also apply picture effects in video mode, as well as set exposure adjustment and white balance.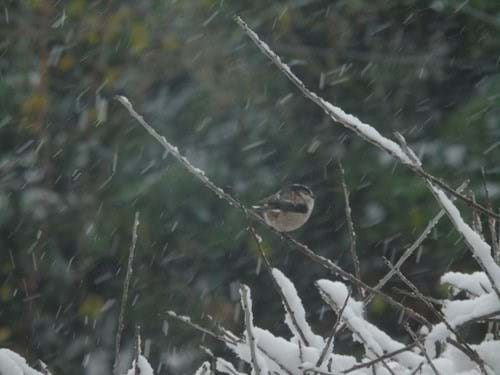 ISO200, F/5.7, shutter speed: 100
Should I buy one?
Anyone looking for an inexpensive camera with an extraordinarily long zoom will like the DSC-H400. Not many cameras offer this, but it's also clear that other features have been sacrificed at the expense of the optical zoom.
While Intelligent Auto mode makes the camera ideal for beginners, some may find the lack of settings and shooting modes a hindrance after a few months getting to grips with the basics. 
Video quality is reasonable, however, most of the competition now records full 1080p HD video. Likewise, the small viewfinder, glacial continuous shooting performance and poor ease of use mean the Sony DSC-H400 lacks in many aspects compared to the competition.
Yet, if you want a bridge camera that falls in under the £300 mark, you won't get many that are as dynamic as this with such a proficient super zoom.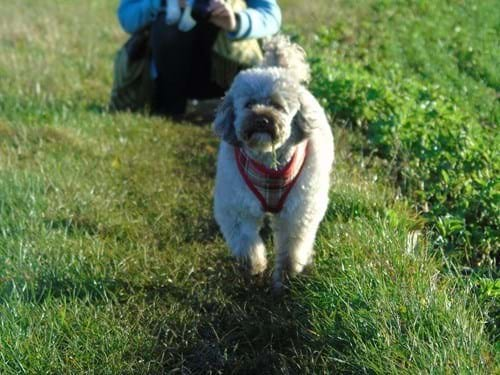 ISO160, F/4.9, shutter speed: 250