Top 10: BBQs under £250
Invest wisely in a BBQ and you can have a cooker that will bring many years of pleasure. Here are ten of the best for less than £250.
Top 10: BBQs over £250 | Top 10: Charcoal BBQs 2019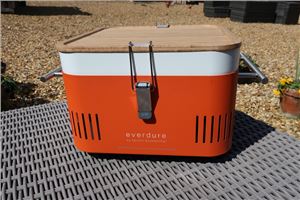 1
Everdure CUBE by Heston Blumenthal
A portable BBQ designed for camping or travelling, the Everdure CUBE not only looks the business but has plenty of clever features - which is exactly why it won our 2019 BBQ of the Year award. It incorporates a food-grade storage tray and a prep board that double as the lid, while the inside comes with trays to make starting the coals and clean-up much easier.
It has a deceptively big enough cooking space to barbecue enough food to feed the whole family and, while it isn't the cheapest charcoal BBQ around, it does a great job at doing what it says on the tin. Plus, for our image-conscious readers, it's definitely a looker with a big name on the side.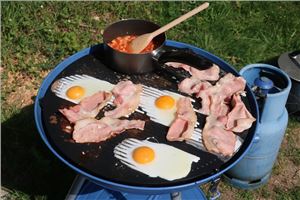 2
Campingaz Party Grill 600
It's fair to say we're impressed with the Party Grill 600. It's incredibly versatile, just as good at barbecuing meat as cooking a fry-up or even cooking meat and two veg. It also has a handy built-in temperature display on the lid which means you could use it as an oven if you're feeling adventurous, and we've even heard of people using a pizza stone on the Party Grill to create their own pizzas when camping.
It's not the cheapest, but you get what you pay for and there are smaller options in the form of the Party Grill 200 and 400 if you don't need the do-it-all capabilities of the 600. If you go the whole hog and opt for the 600, we think you'll be suitably impressed. It's really easy to set up, making it a viable tool for weekends away.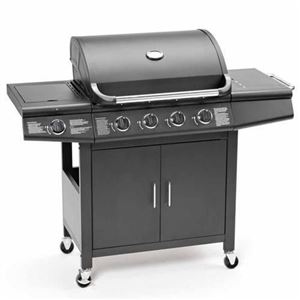 3
CosmoGrill Outdoor Smoker BBQ
A recommended choice on Amazon, this BBQ is one of the least-expensive options from CosmoGrill but it has all the key features you need. The cooking area is a generous 57cm x 42cm, inside there is a warming rack and a handle for adjusting the cooking height easily, and plenty of storage areas.
Buy it now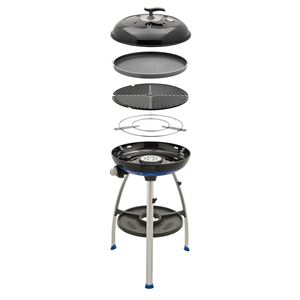 4
Cadac Carri Chef 2
This BBQ from Cadac is good enough to use at home but compact and clever enough to take on your travels. It packs down into a small carrycase but once constructed it has variable heat and piezo ignition for easy starting, with a chef's pan and grill levels for multiple cooking at the same time.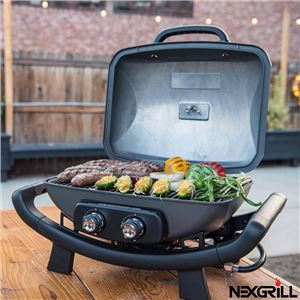 5
Nexgrill 2 Burner BBQ
This BBQ from Nexgrill might be compact but it packs a signifcant punch, with twin burners and porcelain-coated cast iron grills for long life. Built from tough stainless steel, the Nexgrill runs on standard propane and features a thermometer in the lid, and also does not require batteries for the ignition.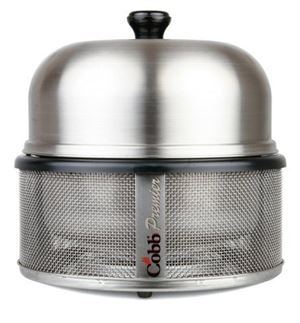 6
Cobb Premier BBQ
This cooker from Cobb is a little bit different to the norm, thanks to the innovative moat design that keeps the outside cool, allows you to infuse the food with liquids and improves efficiency - the makers claim you can get up to three hours of cooking from normal briquettes. The lid means you can smoke or roast your food too.
Buy it now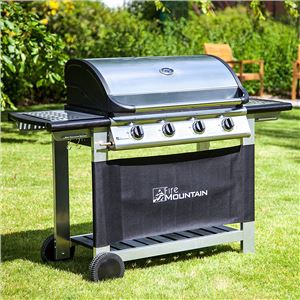 7
Fire Mountain Everest
If you like to cook for large groups or just have a big appetite then a gas BBQ is a must, and this offering from Fire Mountain is the real deal. You get four burners with individual temperature control and a half griddle, half grill set up with each side finished in enamelled cast iron. There's plenty of storage and the kit includes a gas regulator, frequently an extra on rival products.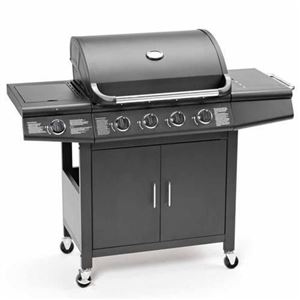 8
CosmoGrill Deluxe 4+1
Another CosmoGrill offering, this time a full-house four burner that can run on butane or propane. The 'plus one' tag means the Deluxe has an additional side burner to keep side dishes hot, or the cover can be flipped down to give you extra preparation space. It also has wheels at each corner for easy movement.
Buy it now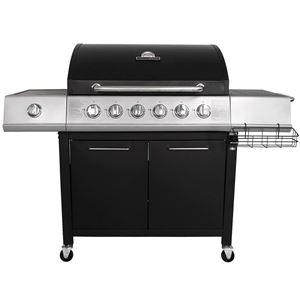 9
Charles Bentley 7 Burner Premium Gas BBQ
If you want as many burners as possible this BBQ from Charles Bentley is the one, sneaking under £250 on account of a fat £100 discount currently running on Amazon. You get six full-size burners plus a side burner, a side table, storage cupboard and even a bottle opener. You can have it silver too, although that costs a little more than our £250 limit.
Buy it now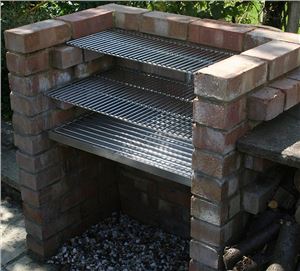 10
Sunshine BBQs Heavy Duty Charcoal Brick Kit
If you want to keep it really old school and like a bit of DIY, this grill set from SunshineBBQs will keep you busy. You need to supply your own bricks, but you get a tough ash tray with charcoal grate and two big grills for cooking on - both 67cm by 40cm and 6mm stainless steel, so they will stand up to lots of cooking and living outside if need be.
Buy it now