Top 10: Best BBQs over £250
At this end of the market, the sky is the limit. Here are ten of the best BBQs if price comes second to quality and features.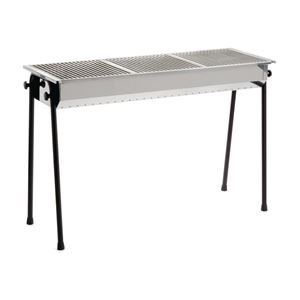 6
Buffalo Resto Charcoal BBQ
If you're the purist type then a charcoal BBQ is the only option, but getting a large-scale version to cook for dozens isn't easy. But Buffalo has the answer, with their giant Resto model. It's a pleasing simple design but the cooking area is a vast 105cm x 35cm - that's 3.6sqm of hot grill action, so buy a big bag of charcoals.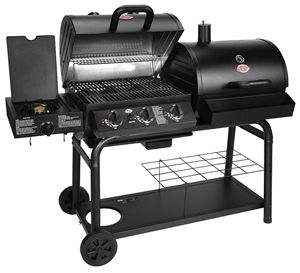 7
Char Griller 5050 Duo Gas-and-Charcoal Grill
Gas wins for versatilty but charcoal smashes it for flavour; dodge making the toughest decision in barbequeing by choosing this Duo BBQ from Char Griller. Two seperate grills, one with three burners and the other with a standard charcoal pit, and both sides have their own warming racks and temperature gauges too.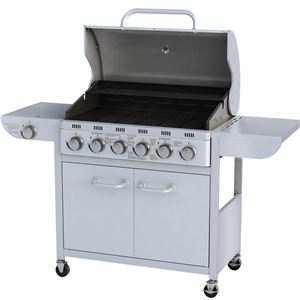 8
Broil-Master BBQ grill
Another gas BBQ with multiple burners, this German-made offering from Broil-Master has a six plus one burner arrangement and is versatile enough to run off butane, propane and LPG. It's constructed from stainless steel and includes a grill, two grates, a warming rack and a drip tray, and looks the part too.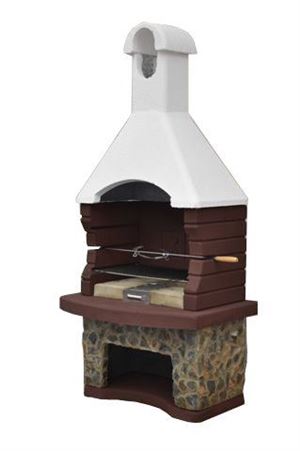 9
Mussalla Masonry BBQ
If you like your BBQ food to be somewhere between rustic and medieval, then the Mussalla Masonry BBQ should be right up your street. It's not for the faint-hearted - you need to build it with fire cement and it's over 2 metres tall, but it will also be a genuine feature of your garden and should last for decades. The kit also includes a 70cm x 40cm grill, ash tray and a rotisserie.
Buy it now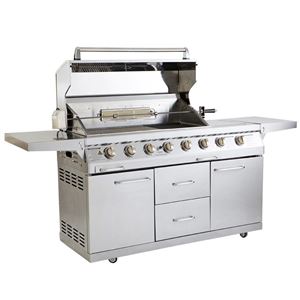 10
Outback Signature 6 Burner Gas BBQ
If you're trying to impress a lot of guests with the size of your BBQ, this model from Outback will do the trick. It has a 6+1 burner arrangement but it wouldn't look out of place in a resturant kitchen, with its stainless steel finish and 2.2 metre length. It's also seriously expensive - you could buy a decent used car for this money - but it comes almost completely built and (as you'd hope) includes the gas regulator.