Top 10: Best BBQs over £250
At this end of the market, the sky is the limit. Here are ten of the best BBQs if price comes second to quality and features.
Top 10: BBQs under £250 | Top 10: BBQs under £100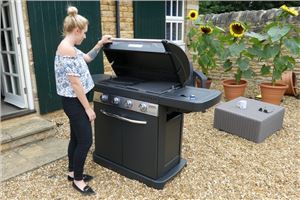 1
Campingaz Master 4 Series Classic LXS Black Edition BBQ
A name to suit a BBQ at this price, the Master 4 Series is for people who are serious about cooking outdoors. Four burners allow you to set the two grill areas at four different temperatures, and there's a hidden side burner for pans too. You can swap a grill out for a pizza stone or other options, and the grills can go straight in the dishwasher too.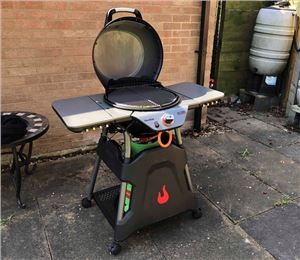 2
Char-Broil All-Star 12 B-Gas
Char-Broil's All-Star 120 B-Gas BBQ is, as the name suggests, a gas grill that features plenty of useful touches like hooks to hangs tea towels or cooking utensils and hinged side trays. The BBQ isn't very portable, but could feasibly be used for those who want to take a proper grill with them in a camper or caravan. Our only con is the fussy and time-consuming assembly before the BBQ...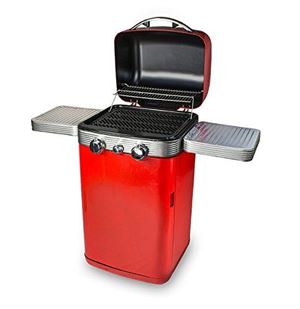 3
Memphis 2 Burner BBQ
This two-burner offering from Memphis might be relatively small but it is cute as a button, with its distinctive Americana looks and bright red finish. It's not all about the looks though; the Memphis has a pair of stainless stell burners and a cast iron grill with stainless steel side trays too. There's a handy storage area underneath for the gas cylinder as well as important condiments, plus a roasting hood and warming rack.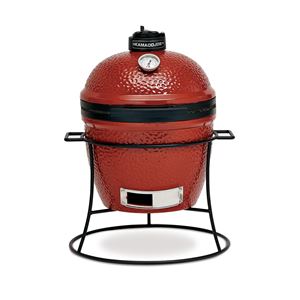 4
Kamado Joe KJ13RH
It's no wonder the Kamodo Joe Grills have been going down a storm, as not only could they pass for a dragon's egg but the ceramic build means added versatilty. The thick, insulated walls mean it lasts longer on the same fuel, and you can cook at very high or very low temperatures for long periods, so you can roast and smoke as well as straight BBQ.
Buy it now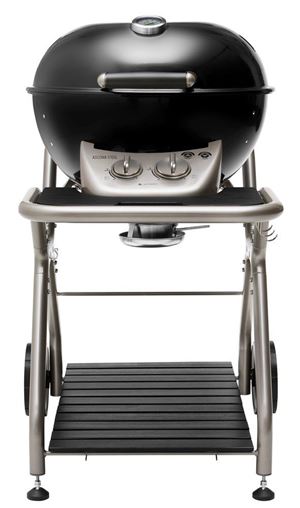 5
Outdoor Chef Ascona Gas BBQ
Perfect for fans of 1980s Opel coupes, the Outdoor Chef Ascona is compact but high quality, packing lots of features into a small space. Each burner has its own ignition system and you can switch between direct and indirect grilling independently, and the the lower shelf can hold a 7.5kg gas bottle. Another useful feature is that the Ascona has height-adjustable feet and the bowl can be levelled - perfect if your slab-laying skills aren't quite up to scratch.
Buy it now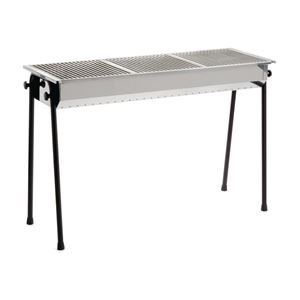 6
Buffalo Resto Charcoal BBQ
If you're the purist type then a charcoal BBQ is the only option, but getting a large-scale version to cook for dozens isn't easy. But Buffalo has the answer, with their giant Resto model. It's a pleasing simple design but the cooking area is a vast 105cm x 35cm - that's 3.6sqm of hot grill action, so buy a big bag of charcoals.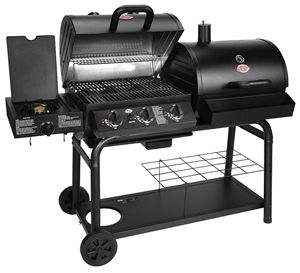 7
Char Griller 5050 Duo Gas-and-Charcoal Grill
Gas wins for versatilty but charcoal smashes it for flavour; dodge making the toughest decision in barbequeing by choosing this Duo BBQ from Char Griller. Two seperate grills, one with three burners and the other with a standard charcoal pit, and both sides have their own warming racks and temperature gauges too.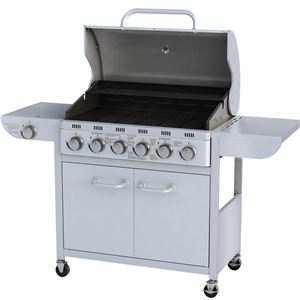 8
Broil-Master BBQ grill
Another gas BBQ with multiple burners, this German-made offering from Broil-Master has a six plus one burner arrangement and is versatile enough to run off butane, propane and LPG. It's constructed from stainless steel and includes a grill, two grates, a warming rack and a drip tray, and looks the part too.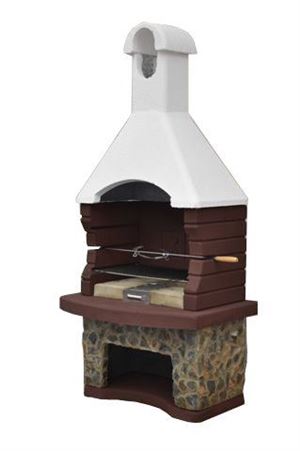 9
Mussalla Masonry BBQ
If you like your BBQ food to be somewhere between rustic and medieval, then the Mussalla Masonry BBQ should be right up your street. It's not for the faint-hearted - you need to build it with fire cement and it's over 2 metres tall, but it will also be a genuine feature of your garden and should last for decades. The kit also includes a 70cm x 40cm grill, ash tray and a rotisserie.
Buy it now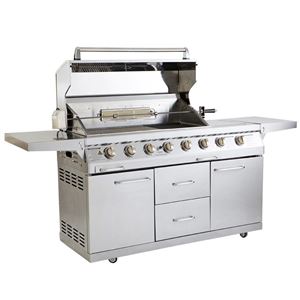 10
Outback Signature 6 Burner Gas BBQ
If you're trying to impress a lot of guests with the size of your BBQ, this model from Outback will do the trick. It has a 6+1 burner arrangement but it wouldn't look out of place in a resturant kitchen, with its stainless steel finish and 2.2 metre length. It's also seriously expensive - you could buy a decent used car for this money - but it comes almost completely built and (as you'd hope) includes the gas regulator.