Top 10: Cheapest robot lawnmowers
Finding the time and energy to cut your grass can sometimes be difficult. A robot mower, however, can alleviate all of the grief of lawn maintenance by simply doing it for you. It might sound an expensive solution but prices are slowly dropping, making automated mowers more accessible. Here are ten of the most affordable options around.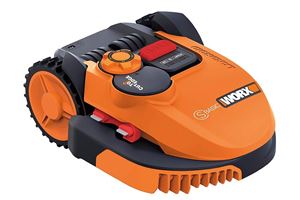 1
Worx WR090S S300 S Basic Landroid Robotic Mower
The 'S Basic' Landroid is a straightforward robotic mower that's designed for lawns up to 300m² in size. All you have to do is take it out of the box, lay the guide wire around the perimeter of the lawn and plug in the mower's docking station. The Landroid will then set about keeping your grass in good order.
A three-year warranty is standard, once you've registered online, but the battery itself is only guaranteed for one year.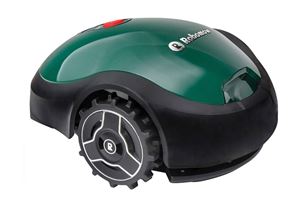 2
Robomow RX12U Robotic Lawn Mower
The Robomow RX12U is among the least expensive robot mowers. It's not from some off-brand start-up, though – Robomow was established in 1995 and is now owned by equipment manufacturer MTD.
The mower itself features an 18cm cutting width and is designed for small, relatively flat gardens measuring around 200m². Install the perimeter wire around your lawn, set up the charging dock and the mower will do the rest. A two-year guarantee is standard.
Buy it now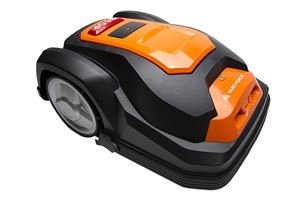 3
Yard Force SA500ECO Robomower
If you're looking for a feature-packed robotic mower that isn't overly expensive, you'll want to consider this Yard Force offering. It comes with a two-year warranty, can maintain a 500m² lawn and features an in-built programming system – which allows you to choose when the mower will set about cutting the grass.
It can also cut for up to two hours on one charge and benefits further from an anti-theft alarm and PIN-based security system.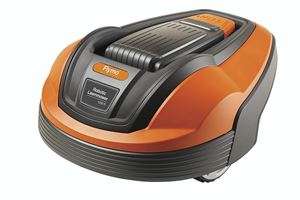 4
Flymo 1200R Robotic Lawn Mower
If you want a brand-name robot mower then this Flymo could be a good option, as it's often heavily discounted. It's also good for larger gardens, as it can cut a substantial 400m² area.
Like rival offerings, the 1200R is a mulching mower. This means it chops the grass into fine pieces and drops it back on the ground, which helps keep the grass healthy. The Flymo comes with a two-year guarantee, too.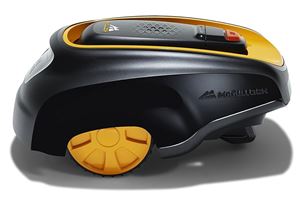 5
McCulloch ROB 1000 Robotic Lawn Mower
Got more grass to cut and willing to spend a little more? This McCulloch ROB 1000 isn't cheap but it can look after a lawn up to 1000m² in size. You don't need to use an app to programme in the cutting times, either, as it has an integral keypad and screen.
It's quiet, too, making it ideal if noise is a concern. It can also tackle decent slopes, features an anti-theft system and comes with a set of spare blades.
Buy it now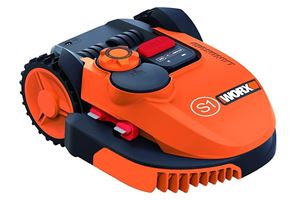 6
Worx WR105SI S450 Landroid Robotic Mower
This Landroid mower, like all of Worx's offerings, is ideal for rougher gardens as it can tackle steeper slopes. Worx says that, compared to the less costly S300, this version can also maintain a larger lawn area of up to 450m².
Other upgrades including an app that allows the mower to be programmed to cut different areas at different times. Like its less costly counterpart, it can also navigate more complicated areas and features an edge cutting function.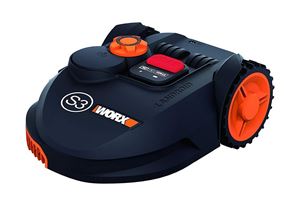 7
Worx WR110MI S700 Landroid Robotic Mower
This version of the Landroid is capable of maintaining a far larger area – up to 700m² – thanks to a higher-capacity battery. It takes two hours to charge but, once topped up, the battery will grant a 50-minute runtime; the less expensive S450, for example, will only cut grass for around 40 minutes.
This Worx mower will admittedly cost you about as much as a high-quality 21-inch petrol lawnmower but it won't require any maintenance or, more importantly, any effort.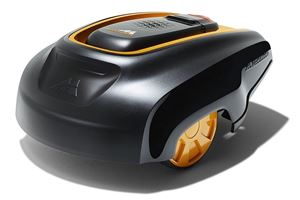 8
McCulloch ROB 600 Robotic Lawn Mower
If you're looking for a feature-packed mower then this McCulloch offering is worth considering. For starters, it can maintain gardens up to 600m² in size and has the ability to deal with steep slopes – so it's a good choice for those with more challenging lawns.
It also has an integrated alarm and PIN system, helping protect the mower against theft. You don't need to use an app to programme it, either, as it has a built-in screen and keypad.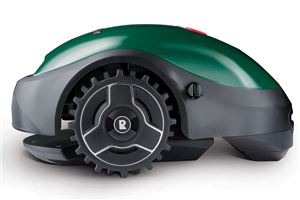 9
Robomow RX20U Robotic Lawn Mower
There's a premium to pay for stepping up from the RX12U to the RX20U but there are some significant upgrades. Besides being supplied with more perimeter wire, allowing it to cut a larger 300m² area, the RX20U is far more programmable.  
Thanks to the Robomow app, you can easily schedule cutting times and days – keeping the mower out of the way when you're planning on using the garden. It also has an anti-theft alarm, unlike the RX12U.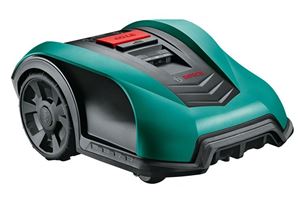 10
Bosch Indego 350 Robotic Lawn Mower
If you want a neat cut then it could be worth opting for the likes of the Bosch Indego. Most robotic mowers cut in random patterns, simply bumbling around the garden in order to maintain a level finish.
The Indego, however, will cut in neat parallel lines. It can also be programmed via a built-in keypad and screen and can maintain an area up to 350m² in size. A three-year warranty is also standard, once you've registered online.