Top 10: Track Experiences
Few of us can afford the luxury of a track-day machine, but thankfully there are a stack of circuit-based experiences for a fraction of the price. Try our pick of ten high-octane activities at a range of price points.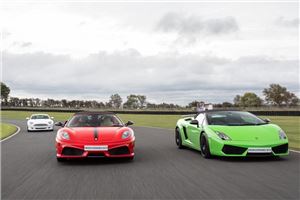 1
Virgin Experience Days Triple Supercar Thrill
Such is the range of experience days available through Virgin that you will find one to suit any budget and location. As an example, this Triple Supercar Thrill gives you the chance to choose from Aston Martins, Ferraris, Porsches and Lamborghinis - depending on your location - and experience up to 18 miles behind the wheel. There's plenty of scope for adding in extra cars, hot laps with a pro driver and professional photographs too.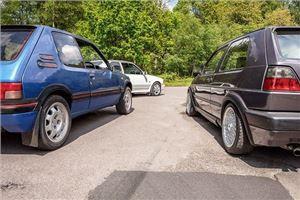 2
Buyagift Triple 80s Hot Hatch Driving Blast
If you like your thrills old-school then this retro experience from Buyagift could make your dreams come true. Depending on the location you will have a choice of iconic hot hatches to choose from, including the Peugeot 205 GTi, Volkswagen Golf GTI, Renault Clio Williams, Vauxhall Astra GSi and Ford Escort RS Turbo.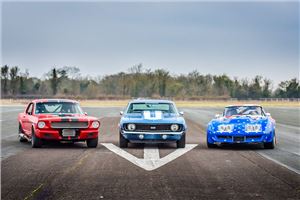 3
Red Letter Days Quadruple American Supercar Blast
If that's not retro enough for you - or you like American things - then this quartet of US muscle cars will definitely get you singing The Star-Spangled Banner. Depending on the location you can look forward to mighty motors like the Ford Mustang, Chevrolet Camaro, Corvette, Pontiac Firebird and even a Ford GT40 replica. You can also see how the pros handle it with a high-speed passenger ride to finish.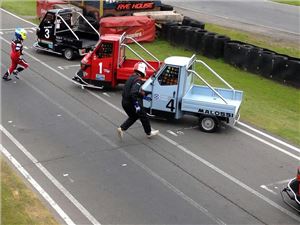 4
Piaggio Ape Racing For Two
Any track experience is automatically twice as fun when you can invite your mates along, and better still when there's competition involved. For a relatively modest price, this Piaggio Ape racing experience gets you both, the only caveat being you're racing in one of the world's slowest vehicles. However, racing on three wheels can get pretty exciting - hence the stabilisers - and with super-close racing guaranteed you're certain to be buzzing from start to finish.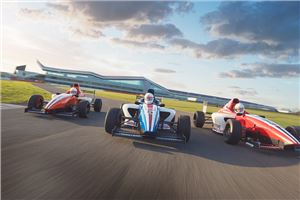 5
Formula Silverstone Single Seat Experience
Driving a road car on track is one thing, but to truly experience big thrills only a real racing car will do. Get a taste of what F1 stars experience with this Formula Silverstone package, based at the home of UK motorsport and one of the quickest tracks on the F1 calendar. Not only is the car a proper racer with a manual gearbox, downforce and racing tyres, you also get to drive as quick as you dare…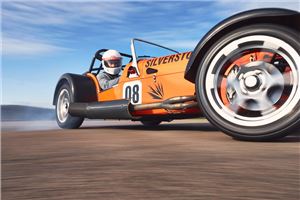 6
Silverstone Caterham Drift Experience
You don't need to know much about cars to know that Caterhams are small, fast and extremely good fun, but this Drift Experience takes this to the next level. Whether you are a pro-drifter or haven't a clue how to make a car slide, this day will see you learning all the important skills and burning lots of rubber in the process. Compete against your fellow drivers and improve your car control over three sessions, and walk away with a massive grin on your face.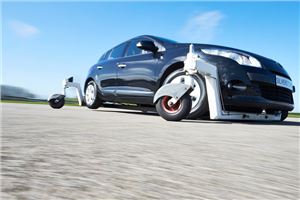 7
Virgin Experience Days Skid Control
Even the best teacher in the world would struggle to sell the idea of learning being fun, but a day behind the wheel of a skid control car will change your mind. Available at four locations across the UK, this experience will see you pummelling the steering wheel of a specially-adapted car that can simulate a loss of grip at the front and rear - or both - to give you a taste of aquaplaning, understeer and oversteer. Experience the drama of total grip loss, but more importantly learn how to deal with it, and you'll walk away a better driver as well as having had a blast.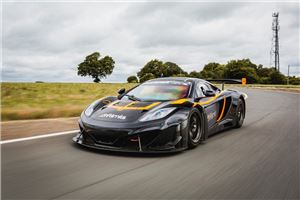 8
McLaren MP4-12C GT3 Driving Experience
If you've ever watched real racers on TV and thought you could do better, here's the perfect way of finding out just how wrong you can be for less than £100. Available at just one location, this is your opportunity to drive a genuine GT3-specification car - and built by the boffins at McLaren no less. What's more, you get four very-important sighting laps before ten laps at high speed. Expect to be thrilled and humbled all at the same time.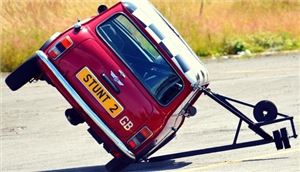 9
Stunt Driving Experience
You may have pulled the occasional handbrake turn in your younger days but that's no substitute for being taught how the experts perform driving stunts on the big screen. Learn how to pull J-turns, slide a car into a parking space and even - would you believe it? - drive on two wheels - all in complete safety. Just consider what you eat for breakfast…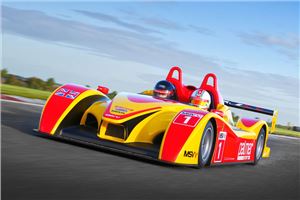 10
Palmersport Bedford Autodrome
If you have a bit more (or a lot more) money to spend, then a day or half-day at Palmersport is the way to go. The dedicated venue in Bedford has a number of circuits that can operate at the same time, as well as a wealth of exciting machinery, including race-prepped Clio Cups, BMW M2s, the thrilling Palmer JP-LM and the single-seater Formula 3000. You'll go head-to-head against the clock and your fellow drivers, with in-car video and expert instructors pushing you on. A full day at Palmersport will likely cost you around £1,000, but it will be a day you'll never forget.