Top 10: Best sat navs with dash cams
If you're routinely tackling longer trips, or driving abroad, you may well be considering picking up a dash cam to use occasionally. After all, simply sticking one to the windscreen and heading out on is far quicker and cheaper than getting a permanent set-up installed. If you're using one of these alongside a sat nav, however, you can end up with cables and devices cluttering up your car. Fortunately, many sat navs with integrated dash cams are now available – allowing you effectively cover both bases and have a little extra piece of mind when you're out on the road. Here are ten of the best.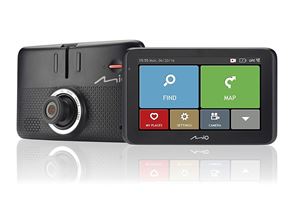 1
Mio MiVue Drive 50 LM – from around £184.31
This affordable Mio offering packs lots into an affordable package, making it one of the best options around. It comes with a 5-inch touchscreen, European maps and speed camera locations with lifetime updates, Bluetooth hands-free calling, parking assistance tools and a wide-angle HD dash cam. It also features an internal G-sensor that lets it register impacts, at which point it automatically saves a video clip of the incident – preventing any worries about losing the relevant footage.
Buy it now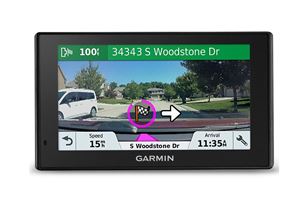 2
Garmin DriveSmart 51LMT-D – from around £266.40
If you've got a little more to spend, and want a higher-quality feeling unit, you could opt for this Garmin. Besides a 5-inch touchscreen, it features integral Wi-Fi for easy updating, European maps with lifetime updates and – unlike the MiVue Drive 50 – live traffic updates. Consequently, if you're going to be using it more often, it's worth paying the extra for. Like others here, it'll automatically save the relevant footage in the case of an incident, too.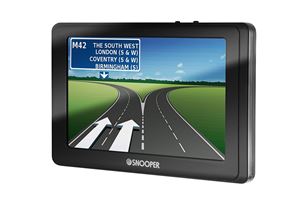 3
Snooper SC5800DVR – from around £249.99
Those routinely pounding up and down motorways will appreciate this Snooper unit's extensive speed trap database, which is updated regularly – although, admittedly, it requires a £29.99 yearly subscription. That aside, the Snooper also comes with live traffic updates and speed limit information, while the integrated HD camera will automatically capture incidents. EU maps are standard, as are lifetime updates, and the unit features a 5-inch screen and Bluetooth hands-free connectivity for mobile phones.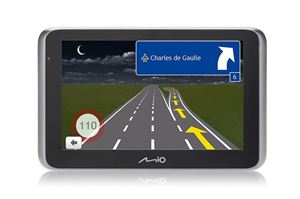 4
Mio MiVue Drive 65 – from around £279.99
If you like the idea of a Mio unit but want a bigger screen then this is just the ticket. It benefits from a big 6.2-inch screen, instead of the Drive 50's five-inch display, and also features a higher-quality dash cam. It also gains built-in traffic alerts, making it more suitable for regular travellers. Like its smaller counterpart, however, you still get European maps with lifetime updates, automatic incident recording and myriad assistance features.   
Buy it now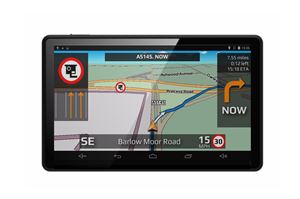 5
Aguri Car GT520 DVR – from around £209.99
This Android-based unit has a lot of media features, including iPlayer, and its interface should prove familiar to most. It also packs a clear 5-inch screen, European maps with lifetime updates and speed limit and speed trap alerts. Live traffic updates are available but require a connection to your phone. Its wide-angle HD camera records continually, too, instead of automatically capturing incidents. Usefully, however, a version designed for caravans and motorhomes is also available.
Buy it now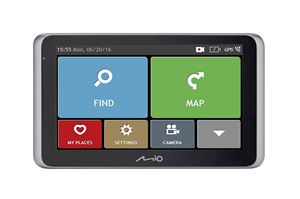 6
Mio MiVue Drive 55 LM – from around £219.99
The Drive 65 is unquestionably an appealing unit but it's also expensive. Fortunately, Mio offers a 5-inch version that retains the key upgrades that'll make motoring easier – namely the live traffic updates that are delivered directly to the device. It also gets the same higher-quality camera as the 65, allowing you to capture incidents in greater detail. Maps of Europe are standard, as are lifetime updates for the maps and speed camera sites.
Buy it now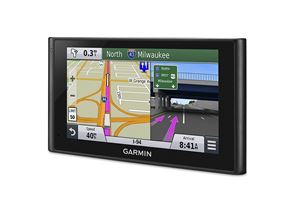 7
Garmin 6-inch DezlCam Truck – from around £449.99
If you need to get a truck from A to B, and want a unit with an integrated incident-detecting HD dash cam, this is one of the best options. It has a 6-inch glass touchscreen, Bluetooth hands-free connectivity, European mapping with lifetime updates and integrated traffic and weather updates. Enter your vehicle dimensions, choose your destination and it should deliver a route to suit. Some users do report issues with navigation around rural areas, however.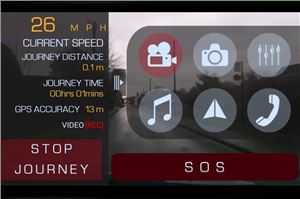 8
Drivermatics mobile app – £free
Already got a mobile phone on a dash or windscreen mount? Then you could avoid buying anything else and simply use the Drivermatics app, which is available for both iOS and Android devices. It uses your phone's camera to record your journey, while allowing you to use your preferred navigation app uninterrupted. It also features a host of telematics functions, capturing information about your trip. Other neat touches include an SOS button to quickly access emergency contacts.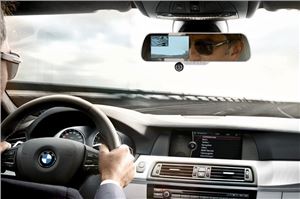 9
Leshp 5-inch dual-lens mirror camera – from around £86.99
If you like gadgets then you're in luck, as this off-brand 'Leshp' offering is quite something. It's a rear-view mirror that you clamp over your existing flat mirror and, integrated into it, is a five-inch display and lots of hardware – including a front and rear-facing dash cam and a GPS receiver. It uses Android, so you can use the supplied navigation app or Google maps. It's not particularly intuitive, and some report issues, but it's certainly interesting.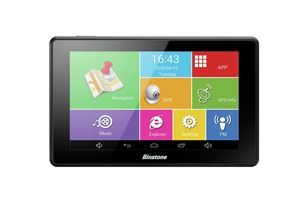 10
Binatone M515 – from around £61.99
Not fussed about quality and just want something that'll do the job? This budget Binatone offering could be ideal. It's a basic five-inch sat nav, which features UK and Republic of Ireland maps with lifetime updates, into which a simple dash cam is integrated. You'll have to buy an SD card to use the dash cam feature, though, as there's otherwise no storage for the video files. Fortunately, a suitable card only costs around £10.
Related Articles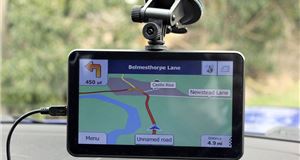 Sat navs
If you're looking at buying a sat nav it's easy to get baffled by the myriad options available. So, we've...