Top 10: Father's Day Gifts for petrolheads
Is your dad a petrolhead? Well he's bound to appreciate a suitably car-related gift this Father's Day (which is on Sunday June 21 this year, in case you're wondering). If you're stuck for ideas then don't worry, we've got plenty – click through our top 10 gallery below. 
All of our Product top 10 galleries | Product reviews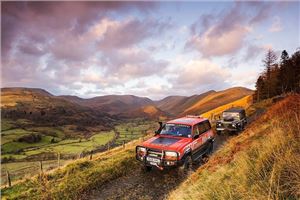 1
Kankku off road experience in Cumbria - from £45
There are lots of off road experiences around these days and they represent good value – less than £100 gets you plenty of time behind the wheel, quite unlike supercar experiences. But who wants to drive a 4x4 around some hideous old quarry?
Kankku is different – its 4x4 experiences are all based in the Lake District, meaning fantastic views to match the challenging driving. They're just as affordable as other off road experience days too – and you can pay per car, rather than per person if you want to join your dad on the trip.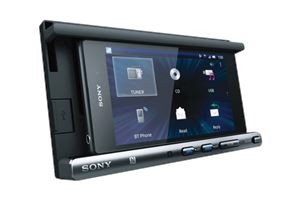 2
Sony double-din receiver cradle - around £190
Nearly everyone has a smartphone these days – and you can't use it in the car without a cradle. The clever folk at Sony have come up with the ultimate cradle – it makes your phone into the car's audio system. All the controls come via the screen of the phone, plus it remains charged.
It's ideal for old cars with out of date radios, since it brings web radio, audio streaming and navigation functionality to the car safely. It's easy to use, too – if your phone has NFC (most modern smartphones do) then you can pair it up by touching the phone on the receiver. Also, if you forget your phone it still works as a regular CD player and radio. Nifty.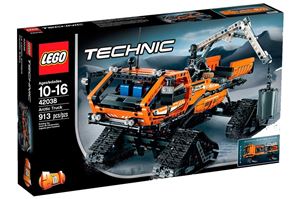 3
Lego 42038 Arctic Truck - £62
Lego. Nobody is too old for it. Particularly if it's an advanced Technic kit like this, which requires some genuine skill to complete. It features four tracks, functional steering, working suspension and can be upgraded to have power functions.
It also had fully functional differentials for all wheel drive – so even if your father knows about cars this will still teach him a thing or two. If it all gets too boring once it's finished, it can be broken down and rebuilt as a tracked pickup truck too. 
Buy it now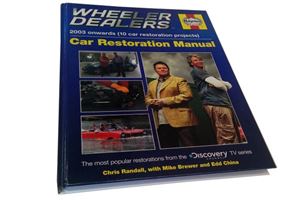 4
Wheeler Dealers Car Restoration Manual - £22.99 RRP
Every dad's favourite car restoration duo has a book, authored by one of our regular contributors, Chris Randall - along with, of course, stars Mike Brewer and Edd China. The 'Car Restoration Manual' goes over various Wheeler Dealers projects from all the series.
These include the Peugeot 205 GTI, Lamborghini Urraco and Land Rover Discovery. The book provides extra insight into the work that goes into the cars on the show, as well as offering advice if you're restoring a car yourself. A great gift for fans of the TV programme.
Buy it now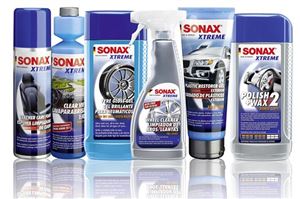 5
Sonax Car Care products - from around £4
Is your father proud of his car? If he is then he'll no doubt want to keep it shiny and clean – and Sonax has a range of impressively effective products to help out. The latest 'Xtreme' cleaning kit includes an alloy wheel cleaner that makes dissolving old dirt effortless and the usual shampoos and polishes.
There is also a high-quality polish and wax hybrid that helps you buff dull paintwork to a sheen and then protects it. That means less elbow grease than polishing and waxing separately. That might suit you if your dad makes you clean the car as a Father's Day treat to himself…
Buy it now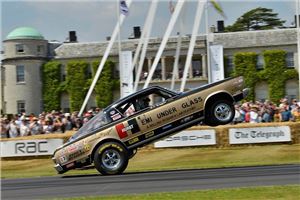 6
Tickets to the Goodwood Festival of Speed - £51
The Goodwood Festival of Speed happens a week after Father's Day and is the perfect day out for a dad who loves cars. The annual event is the highlight of the year for British car lovers, with various racing machines from years gone by taking to the famous hill.
When the cars and bikes aren't on the hill they're all parked up in the various paddock areas for you to look at, plus there are numerous other attractions to explore, including all the latest models from current manufacturers and even aircraft displays.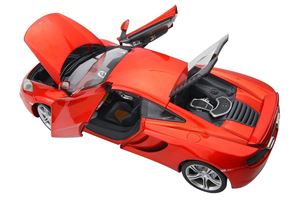 7
Minichamps 1/18 McLaren MP4-12C - around £100
When boys grow up, all that happens is their toys get more expensive and more extravagant. Like this 1/18 scale model of a McLaren MP4-12C, or just plain 12C lately. It's extremely expensive considering it's essentially a toy, but it's fantastically detailed.
Everything is modelled in inctricate detail, from the lights and wheels externally to the dashboard and seats inside. The steering works, the engine bay opens and the engine itself is replicated accurately. It'd make a great office ornament for a dad who lusts after the real thing.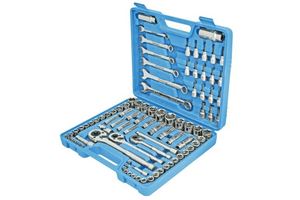 8
Silverline automotive tool set - around £60
If your dad likes to tinker with and fettle his car at home, rather than taking it to a garage, he'll benefit from a full set of tools. This set from Silverline includes sockets, ratchets, spanners, spark plug removal tools and various screwdriver bits.
That's enough to get most at home maintenance jobs done – though there are various other essentials an aspiring home mechanic will need for jobs like oil changes or brake maintenance. But don't worry – we've got a top 10 guide to those here too. Click here to see it.
Buy it now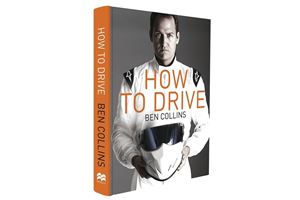 9
How To Drive by Ben Collins - £12.99 RRP
Former Stig and professional stunt driver Ben Collins is probably one of the best people in the world to teach you how to drive – and that's precisely what he has done in his new book. The aptly named 'How to Drive – The Ultimate Guide from the Man Who Was The Stig' is available as a hardcover, paperback or e-book.
It teaches the essentials to driving smoothly – which is not only the key to making swift, safe progress, but also to saving fuel. It also teaches you to read the road, anticipate scenarios and stay safe. It's not about driving faster, it's about driving better.
Buy it now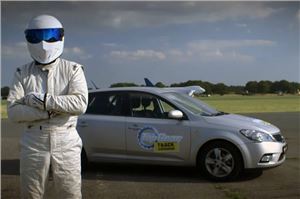 10
Top Gear Experience - from £45
The future of Top Gear might be a little unclear, but that shouldn't put dads off this track experience, which lets drivers set hot laps on the real, proper Top Gear Test Track in one of the previous reasonably priced cars – a Kia Cee'd.
There are other experiences on offer too including off-roading (which is suitable for children aged 11-17, if Dad is having too much fun) Ariel Atom driving, hot laps and even a trip around the track with The Stig at the wheel.
We've been – it's good. Read more here.