Cycling Accessory of the Year shortlist
We've done a lot of cycling over the last 12 months, testing some of the newest bike gadgets along the way. From cycling airbags to tiny storage systems, these are five of our favourite cycling accessories to help you up your cycling game.
See all our Kit Awards Shortlists for 2019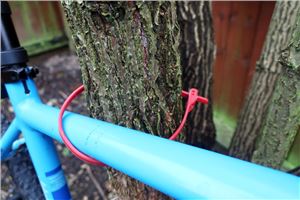 1
Hiplok Z-Lok
What is it? A reusable zip tie with a steel core, essentially. If you want to secure your bike (or pretty much anything, for that matter), you can whip this out of your bag and it'll do the job of a bike lock without being as heavy and bulky to carry around. The obvious use is for tying your bike to fences and the like, but use your imagination and it's also good for securing your bike to car roof racks, attaching your bag to a chair or even fixing a dog lead to a drainpipe.
The Z Lok has its limits, after all, it'll never be as secure as a more expensive bike lock. But for occasional use, it's really very good. It's light and easy to transport - and very versatile, with a range of uses that are only limited by your imagination. It also represents excellent value for money.
Buy it now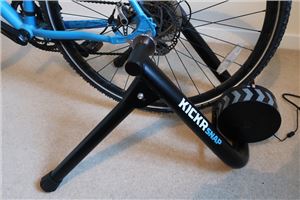 2
Wahoo KICKR Snap turbo trainer
If the thought of going out on your bike in poor weather fills you with dread but you don't want to lose your fitness over winter, this could be the answer. This is Wahoo's offering - a cheaper alternative to the pricey Wahoo KICKR. You simply attach your bike, download the app to your phone or tablet, and you can cover as many miles as you wish without having to leave the house.
If you're happy to spend a premium on cycling indoors, the KICKR Snap is a very good turbo trainer. Set up is easy and its heavy flywheel and sturdy feel provide a realistic riding experience. Our favourite feature is its ability to work with third-party apps via Ant+ or Bluetooth.
Buy it now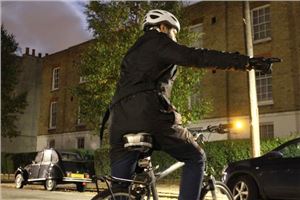 3
Cycl Winglights
Every year, there are approximately 19,000 accidents involving bicycles on the UK's roads, with 75 per cent of them occurring at junctions and major turns. When using WingLights (in addition to arm signals), you increase the likelihood of being seen by drivers and other cyclists.
With WingLights Fixed, the LED indicators screw straight into your bike's handlebars. The mounting system for the handlebars is compatible with handlebars with an inner diameter from 14.7mm to 23mm.

4
Hovding 2.0
Worn around your neck like a scarf, Hövding contains hundreds of sensors that will trigger an airbag to inflate to protect your noggin in the event of an accident before you even hit the ground. The market for commuter cycling helmets is jam-packed with decent options that sit between £30 and £60 for the most part - so the price tag of the Hövding is definitely going to put a lot of people off.
But the Hovding isn't a helmet, it's an airbag. And that's why the price is justifiable to those who are serious about safety. If you're looking for a solution to keep you safe (very safe) while you cycle, that won't give you helmet hair and that you can just chuck into a bag instead of lugging around - then the Hovding 2.0 is it.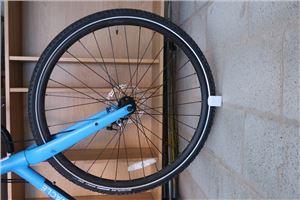 5
Hornit Clug
Aimed at cyclists who have precious little space, the Clug is an ingenious two-part plastic clip that grips onto your bike tyre and simply attaches to a wall so your bike can be mounted upwards with the rear tyre on the floor to occupy less room. It's a brilliant bit of kit for the price, so it won't leave you out of pocket too much if you don't really like it.
It's very discreet, functional and easy to install - with the bonus of exceptionally smart packaging. It isn't flawless, but if you want to store multiple bikes without putting up a bike shelf or hanging them further up the wall - the Hornit Clug is the solution you're looking for.
Buy it now