What is it?
An expensive passport holder. The sort of thing you buy to help you feel good about yourself. And, thanks to Buckle&Seams' commitment to donate a proportion of its profits to educating girls in Pakistan and providing good working conditions for its staff, it's also something you can buy without feeling guilty.
It's made from vegetable-tanned cow leather and has space for your passport as well as cash, cards and various other travel documents. You can buy it in blue or brown and, for an extra fee, can have it engraved with your initials.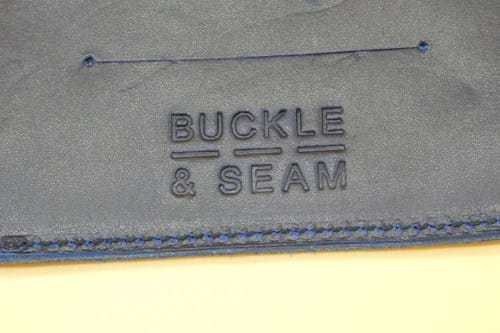 What's it like?
It feels soft and looks like a premium product. It's quite big - you could almost lose a passport inside it. It doesn't really fit around a passport; rather, a passport is one of the many things you can carry in it. You could almost replace your wallet with it.
Having said that, it's not particularly secure. Open it up carelessly and cards could easily be scattered over the airport floor. It does, however, feel pleasingly slimline - you could happily carry it in your back pocket.
Even after fairly light use, our test passport holder started to show signs of wear fairly quickly. That's part of the charm of leather products, though - they age over time, and it's not like most of us use a passport holder every day.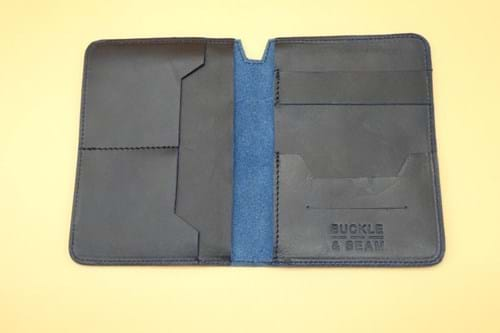 Should I buy one?
Do you really need a passport holder? They're extra bulk to carry around when travelling, and passports will fit neatly into most pockets or handbags. It's an extravagant purchase - especially if you pay to get it engraved, bringing the total cost to £71. There are cheaper passport holders out there - even Radley ones are currently less than half the price at John Lewis.
Do you get what you pay for? Yes and no. It does feel like a special product, especially if you have it engraved, and it might make for a nice present for someone who travels regularly. It's a lot of money for an item that doesn't hold a passport particularly well, though, and it's not going to replace a conventional wallet entirely.