What are they?
The Radley motorcycle gloves are a traditional short leather riding glove, tailored for women, by British brand Oxford Products. The heritage style gloves carry the CE mark to ensure that they'll deliver the protection that you'd expect with sizes ranging from XS to XL.
What are they like?
The water-resistant Radley gloves are constructed of aniline leather and feature a double-layered leather palm for protection as well as an adjustable, hook and loop wrist strap. The £40 gloves are quite thin, so definitely not the type of glove we'd want to wear belting it around a track - but they're fine for casual riding and commuting.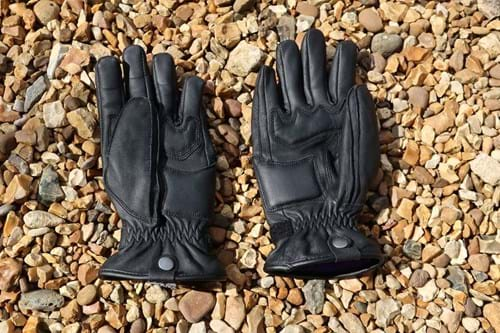 The gloves are very comfortable, although sizing is arguably on the big size with our small test gloves coming up a little too big. We'd order an XS knowing what we know now about the fit, especially as gloves are a bit of kit that needs to fit as well as possible, like a helmet.
There's a purple contrast lining inside the gloves and a popper on the wrist to keep them together when they aren't being worn. We wouldn't wear these in summer like we would the Furygan TD12 mesh gloves because these make our hands quite hot when riding in summer, but they'll be ideal in cooler conditions.
The gloves come in three choices of colour; black (like those we've reviewed), tan (like those pictured below) and brown - the latter of which we think is the best-looking colourway.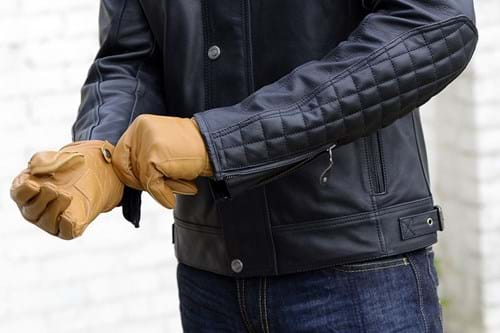 Should I buy them?
If you're looking for a reasonably priced pair of women's riding gloves for urban commutes and casual riding then the Oxford Radley are a good choice to consider. The interior lining means they're better suited for cooler weather and the heritage style would certainly suit some of the jackets in Oxford's range - like the Oxford Holwell.
As for the downsides, we could say a few things we don't personally like (no grip, no visor wipe, lack of protection etc), but these are things that we'd expect on a pair of gloves that advertise substance over style. If you're looking for a stylish pair of gloves then these Radley are a great option, and that's exactly what they're advertised to be.