What is it?
The Zenbre Z8Plus is a Bluetooth speaker, which sits amongst the hundreds of Bluetooth speakers you'll find if you do a quick search on Amazon. And therein lies the problem with buying from a brand which isn't exactly a household name for audio equipment, like Bose or Sony. While there are tonnes of great budget speakers on the market, there are just as many terrible ones - and it can be hard to tell them apart.
The Z8Plus doesn't fall into the latter category, fortunately. It retails at around £60, offering a 20-hour battery life, very decent sound quality and an IPX6 waterproof rating. The entry-level speaker features two full range drivers, a subwoofer and a passive bass radiator to create a very impressive sound for a reasonably compact device.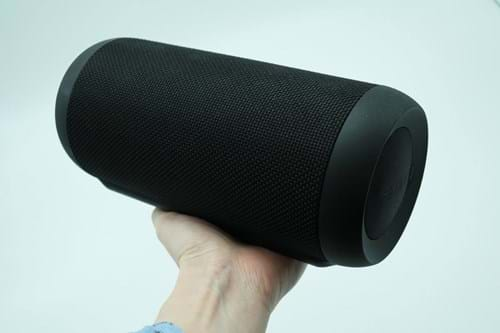 What's it like?
In terms of design, it looks decent - if not a bit generic-looking. The cylindrical-shaped speaker is weighty and doesn't feel cheap, but it is pretty large for a so-called portable speaker - as you can see from photos. There's also strap on the back for carrying it around or attaching it to a bag or the like on the go.
In terms of sound, for the cost, we think it's great. Compared to the Bose Soundlink Mini II we usually use, the Z8Plus is a lot louder. It holds sound quality at higher volumes too, which is great for the price-point. Despite its small size, the Z8Plus can deliver 20-watts of sound via its combination of two 57mm drivers, one 4-inch horn-loaded MF and one 4.5-inch subwoofer.
On the top of the speaker, there's an EQ button, call button and mode switch button. There's also power, play, pause, and forward/backward buttons - as well as a TWS (True Wireless Stereo) button, which can create a stereo sound if you buy another speaker to have right and left channel audio. This is useful if you want surround sound on either side of your TV, for example. However, the controls on the speaker are all you get, there's no companion app for controlling the Z8Plus from your phone. Cost-cutting and all that...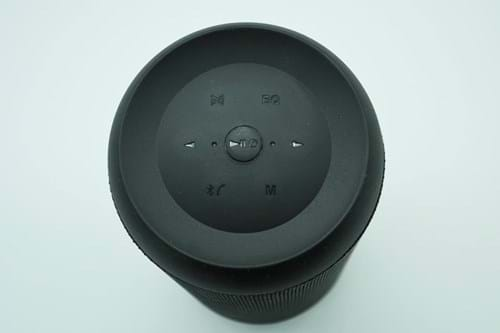 For your average listener who wants something to play their tunes through, it will more than do the job. Compared to a Bose speaker, the sound isn't as rich, especially when it comes to bass and low frequencies. For example, the drops in electronic music like Hot Chip or Jon Hopkins aren't as satisfying, particularly at low volumes. It's pretty common for budget speakers and headphones to lack a depth of sound when it comes to bass, so it isn't surprising - but if you're big into your house, R&B, hip hop etc then the Z8Plus might leave you feeling a little disappointed.
Bose is an award-winning brand – the sound at all levels is stronger and deeper and bass, in particular, is room-filling - so it's really an unfair comparison considering the difference in price. A lot of people won't simply fork out £100+ for a portable speaker, so let's compare to some other budget models.
The Tribit XSound is considerably cheaper, offers longer battery life and a higher waterproof rating - but it is also smaller. Sound quality isn't as clear and the Tribit isn't as loud as the Z8Plus we're testing, but for those looking for a little speaker to sit atop a desk - it's an option that'll cost you about a third of the Zenbre. The Anker Soundcore speaker is another very popular option for less money. While we haven't tested it, we can vouch for the sound quality of the Soundcore Flare speaker and the Soundcore Life 2 headphones.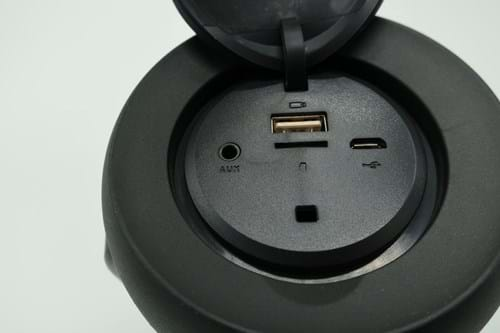 As we'd expect with a portable speaker, there's some level of waterproofing. The device has a IPX6 waterproofing certification, which it's protected from powerful jets of water - like rain. However, it isn't protected from submersion in water, so don't use it on the edge of the bath.
Battery life is claimed to be 20-hours, but this is considerably shortened by variants like the volume you listen to the speaker at and whether you use Bluetooth, and USB or Aux input or - for some reason - an SD card. Listening to music at a high volume on Bluetooth is likely to shorten battery life to significantly less than the 20 hours it's advertised to last.
Unfortunately, a few weeks after writing this review, the speaker packed up and refused to charge anymore - rendering it useless. We've reflected this in the score.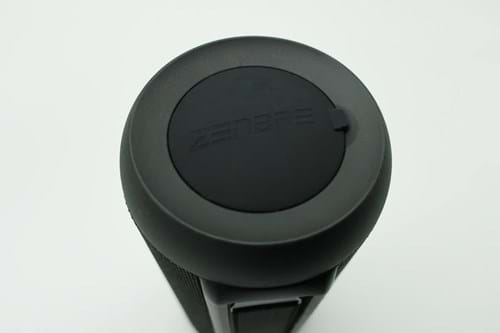 Should I buy one?
Overall, we've been fairly impressed by the £60-odd Zenbre Z8Plus. For playing music outside at a BBQ or at a party, it's ideal. The speaker can offer a lot of power for such a small unit, and sound quality is very good for the price. Would you buy one if you wanted a speaker that could discern the individual bass lines on Good Vibrations? No, the sound isn't as rich as big brand names - but we think the average listener would be happy with this pick.
It isn't all positive, the EQ button lets you choose between presets to like classical and pop music rather than adjusting specific tones. The speaker is also a bit weightier than many other portable speakers we've tested, which makes it feel a bit less like something you can chuck in a bag to carry about. But most other speakers that can get as loud as the Z8Plus will be much bigger, and heavier, so it's a small gripe. There's a one-year warranty too, so there's some peace of mind there too.