Top 10: Advent calendars
Almost as important as getting the right present, a well-chosen Advent calendar can add an extra dash of surprise and delight to the month of December. Here are ten of the best, at a range of price points and for young and old alike.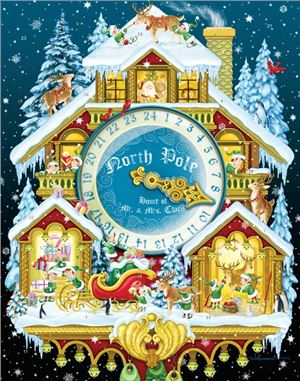 1
Christmas Cuckoo Clock Advent Calendar
In case you think your kids get enough chocolate on the big day itself, try this more traditional offering by the Vermont Christmas Company. Behind each door is a picture and a line from "'Twas The Night Before Christmas", with the bonus of a clock face to count down the number of days remaining.
Buy it now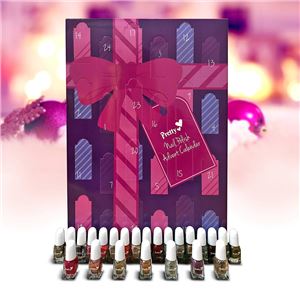 2
Pretty Nail Polish 24 Days of Advent Calendar
A wise individual once said you can never have too many nail polishes, which makes this Advent calendar a winner. You get a new shade each day with 2ml in each bottle with everything from lurid to subtle and shades in between.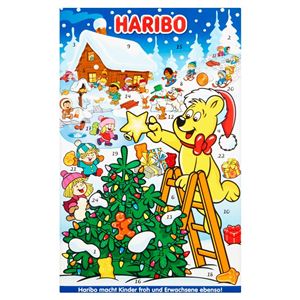 3
Haribo Advent Calendar
The biggest problem with this Haribo Advent Calendar will be preventing kids and adults from premature opening. As well as a mix of Haribo and Maoam sweets there are seasonal bags and themed jellies, including a reindeer, Christmas tree and a Santa boot.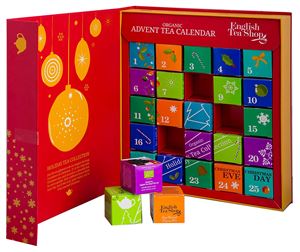 4
English Tea Shop Organic Advent Calendar
For those with less of a sweet tooth this pick of 24 English Tea Shop teas will go down a storm with your loved one. All certified organic, the mix of teas includes the classics like English Breakfast and green tea to something called Post Festival Cleans Me, which sounds like a Boxing Day essential.
Buy it now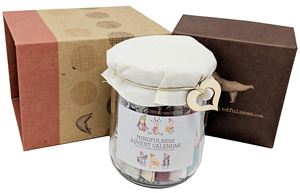 5
Mindfulness Advent Calendar
If a loved one frequently finds Christmas something of a stressful experience, this thoughtful gift will help ease some of the strain. There are 24 different mindfulness tasks, each one giving detailed instructions to take you away from the hullabloo and giving a boost to your mental health.
Buy it now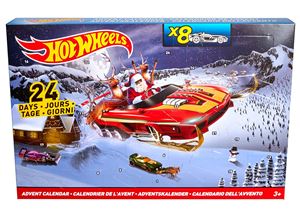 6
Mattel Hot Wheels Advent Calendar
A perenial favourite, this Hot Wheels Advent calendar will help get your small person all revved up for Christmas - and makes a perfect accompaniment to a bigger Hot Wheels set on the big day itself. Eight vehicles, stickers and accessories are spread over the 24 days to keep the tension up too.
Buy it now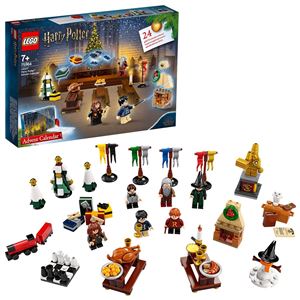 7
LEGO Harry Potter Advent Calendar
You can be a fan of Mr Potter, Lego or both and get a kick out of this Advent calendar. Spread over the 24 days are seven minifigures, a micro Hogwarts Express, a buildable fireplace and a Great Hall table with accessories, while the box itself provides a backdrop to two different scenes.
Buy it now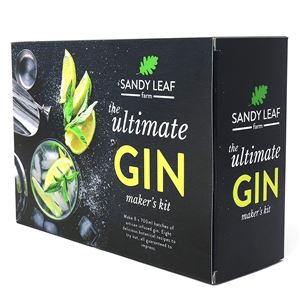 8
Sandy Leaf Farm Ultimate Gin Maker's Kit
It's not full of gin - let's make that clear immediately - but if your giftee can handle delayed gratification this Advent calendar provides all the kit you need (except the vodka) to make eight 750ml bottles of gin. Juniper berries, botanicals, a strainer and funnel plus testing pipettes and clear instructions will ensure a merry New Year is on the cards.
Buy it now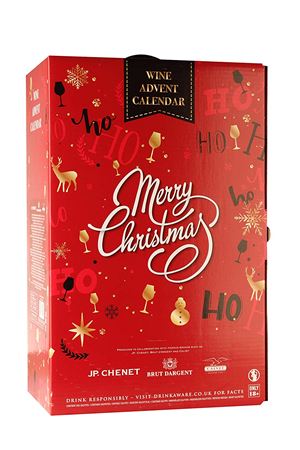 9
Wine and Sparkling Advent Calendar
Unless you're tee-total, the Christmas run-in frequently requires a little lubrication, which is where this wine-based Advent calendar will go down a treat. Containing reds, whites and sparkling wines from JP Chenet, Brut Dargent and Calvet, it's an ideal gift for a loved one, even if that happens to be you.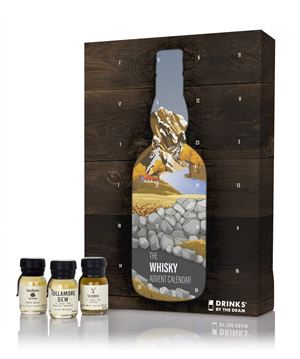 10
Whisky Explorer Advent Calendar
Far from the cheapest offering in this list at £99.95, it nonetheless gives you 24 different whisk(e)ys from Scotland and beyond, each one in a 30ml wax-sealed dram so you get a generous measure. You can push the boat out further and go for Irish whiskey, Bourbon or gin varieties too.
Buy it now
Related Articles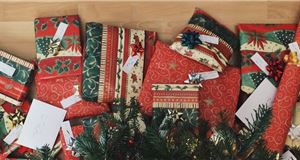 Gift Ideas
Starting your Christmas shopping? We've got you covered. On this page, you'll find all our top 10 gift...