Top 10: Budget petrolhead experience days
The experience day market is a haven for bargain-seekers right now, with all the big players competing to offer the best deal. Here are ten of the best for those wanting to spend less than £150, and much less than that for most of these...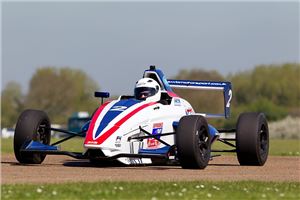 1
Single Seater Driving plus Two Seater Racing Car Passenger Ride - Virgin Experience Days
Sneaking on to this list on account of the current 49% discount, this single-seater experience is ideal for wannabe racers because you get to have a go first before the instructor straps you in to show you how it's really done. The single-seaters have 200PS and weigh less than a hummingbird - so are capable of 0-60mph in just three seconds, while the twin-seater version puts the same performance in the hands of an expert. Be ready for a thrilling and humbling experience.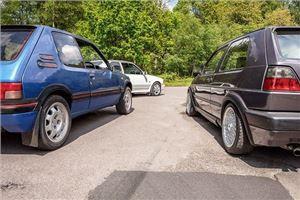 2
Triple 80's Hot Hatch Driving Blast - Buy A Gift
Step back in time to an era of limited (if any) restricting driving assists. Get behind the wheel of three hot hatches of your choice from an impressive selection of 80s icons, including the Renault Clio Williams, Peugeot 205 GTi, Volkswagen Golf GTi, Vauxhall Astra GSi or Ford Escort RS Turbo. Enjoy three miles of racing in each one, exclusive to some of the most prestigious tracks in the UK.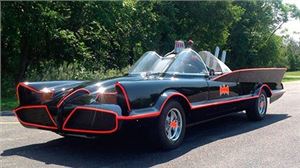 3
Superhero Car Thrill Batmobile - Red Letter Days
There's unlikely to be any illustrated punch-ups or vertical wall climbing, but what this experience does provide is a chance to drive an accurate replica of the original Batmobile, as featured in the original Batman TV series driven by Adam West. The experience is available at eight locations in England between Cornwall and Yorkshire, giving a reasonable spread across the country although anyone from Scotland or North Wales will have a fairly long trek to reach a venue. You're promised six miles of driving, which is on a par with the more exotic supercar driving experiences you can buy and is to be expected of a car which is more about the show than go.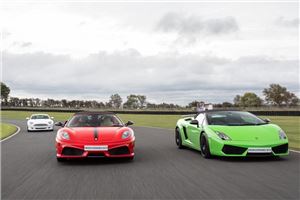 4
Triple Supercar Thrill plus High Speed Passenger Ride and Photo - Virgin Experience Days
Buckle up for the ultimate driving experience with this triple Supercar Thrill plus High-Speed Passenger Ride and Photo. You'll have your pick of up to 13 supercars - including Ferrari, Lamborghini, Aston Martin, Porsche and many more. Supercars vary a bit by location, but with weekend and weekday availability included at no extra cost – and venues available up and down the nation – you can pick what's best for you. You'll get to drive a total of up to 18 miles in your chosen cars and you can also strap in for a High-Speed Passenger Ride from a professional instructor. On top of your white-knuckle ride, the driving package also includes a photograph of you speeding around the track.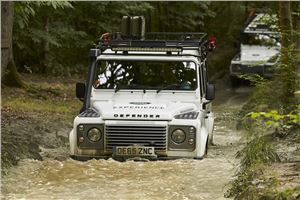 5
60-minute Junior 4x4 Experience - Virgin Experience Days
If your petrolhead youngster is itching to get behind the wheel, you can slake their need for speed (and avoid damage to your car) with this off-road driving experience behind the wheel of an iconic Land Rover Defender or a brand-new Mercedes-Benz X-Class. Suitable for ages 10+, it is available at 10 locations around the UK, with each one providing a fully-qualified instructor to guide the lucky recipient over the challenging course. You'll embark on a number of thrilling off-road experiences guaranteed to get the heart racing, including deep water crossings, steep hills and slide slopes.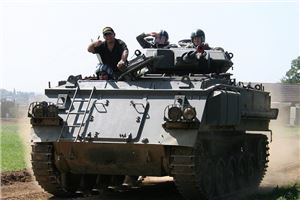 6
Tank Paintball Battle - Virgin Experience Days
One way to add excitement to a driving experience is to add guns, but this Tank Paintball Battle takes things to the next level. First you'll learn how to drive a 17-tonne armoured personnel carrier, then be shown how to fire its 40mm cannon loaded with paint shells. Then it's up periscope to seek out and paint the enemy - hardly a surprise this experience has 46 five-star reviews out of 50.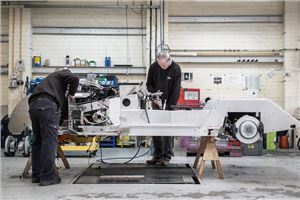 7
Morgan Motor Company Factory Tour and Afternoon Tea for Two - Virgin Experience Days
If paintballing tanks is a bit too exciting, this cerebral visit to the Morgan factory in Malvern should literally be your cup of tea. Take a guided tour of the factory where Morgans have been hand-built since 1910 and see the traditional skills first-hand before relaxing with a selection of sandwiches, cakes and hot drinks. This could only be more of a dad gift if it had 'Father's Day' in the title.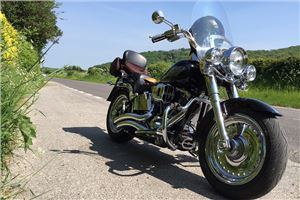 8
Harley Davidson Pillion Ride Tour - Virgin Experience Days
Experiencing a Harley Davidson usually requires a motorbike licence and some serious disposable income, but this experience gives you the chance to live out the dream as a passenger. It's only available at one location but you get 40 minutes of saddle time plus a photo stop for £99.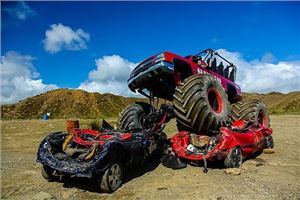 9
Monster Truck Ride for Two - Buy A Gift
Jump aboard a monster truck with this unforgettable ride for two. Strapped into the back of the truck, 11 feet in the air, you and your companion will enjoy a 10-minute ride that includes smashing two cars under the Mayhem's huge wheels and racing around an off-road circuit. Perfect for children or anyone with that childhood passion for huge trucks! Monster thrills for all.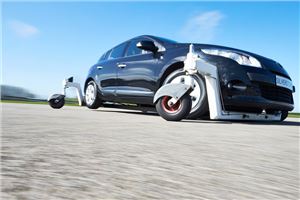 10
Skid Control - Virgin Experience Days
Driving a car that's in the middle of an illicit liaison with a shopping trolley might not seem like fun, but driving a skid car is enormous fun and - say it quietly - actually educational. Your instructor can vary the amount of grip each end of the car has by hydraulically raising or lowering the car within the cradle, so they can simulate understeer, oversteer or the nightmares that are black ice and aquaplaning. And it will bring your drifting game on leaps and bounds.