Top 10: Budget petrolhead experience days
The experience day market is a haven for bargain-seekers right now, with all the big players competing to offer the best deal. Here are ten of the best for those wanting to spend less than £150, and much less than that for most of these...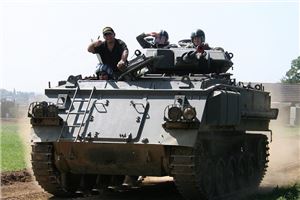 6
Tank Paintball Battle - Virgin Experience Days
One way to add excitement to a driving experience is to add guns, but this Tank Paintball Battle takes things to the next level. First you'll learn how to drive a 17-tonne armoured personnel carrier, then be shown how to fire its 40mm cannon loaded with paint shells. Then it's up periscope to seek out and paint the enemy - hardly a surprise this experience has 46 five-star reviews out of 50.
Buy it now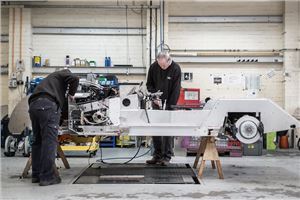 7
Morgan Motor Company Factory Tour and Afternoon Tea for Two - Virgin Experience Days
If paintballing tanks is a bit too exciting, this cerebral visit to the Morgan factory in Malvern should literally be your cup of tea. Take a guided tour of the factory where Morgans have been hand-built since 1910 and see the traditional skills first-hand before relaxing with a selection of sandwiches, cakes and hot drinks. This could only be more of a dad gift if it had 'Father's Day' in the title.
Buy it now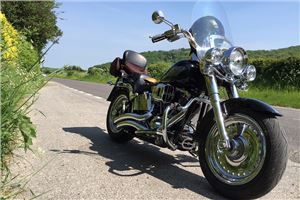 8
Harley Davidson Pillion Ride Tour - Virgin Experience Days
Experiencing a Harley Davidson usually requires a motorbike licence and some serious disposable income, but this experience gives you the chance to live out the dream as a passenger. It's only available at one location but you get 40 minutes of saddle time plus a photo stop for £99.
Buy it now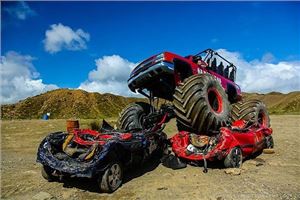 9
Monster Truck Ride for Two - Buy A Gift
Jump aboard a monster truck with this unforgettable ride for two. Strapped into the back of the truck, 11 feet in the air, you and your companion will enjoy a 10-minute ride that includes smashing two cars under the Mayhem's huge wheels and racing around an off-road circuit. Perfect for children or anyone with that childhood passion for huge trucks! Monster thrills for all.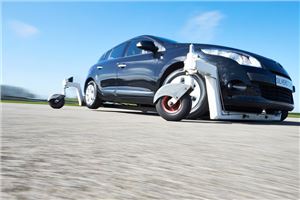 10
Skid Control - Virgin Experience Days
Driving a car that's in the middle of an illicit liaison with a shopping trolley might not seem like fun, but driving a skid car is enormous fun and - say it quietly - actually educational. Your instructor can vary the amount of grip each end of the car has by hydraulically raising or lowering the car within the cradle, so they can simulate understeer, oversteer or the nightmares that are black ice and aquaplaning. And it will bring your drifting game on leaps and bounds.
Buy it now