Top 10: Car vacuums
Getting tired of filthy footwells in your car? Here are ten car vacuums that'll allow you to quickly and easily clean up your vehicle's interior.
Top 10: Best pressure washers | Top 10: Budget petrolhead experience days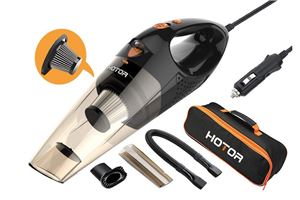 1
Hotor Corded Handheld Vacuum Cleaner
If you don't want to spend a fortune then an inexpensive corded car vacuum could be a sensible option; instead of battery power they rely on being plugged into a 12V power socket or cigarette lighter, so they're less complicated and less expensive to make.
This particular vacuum is offered by several brands but the Hotor variant is most popular; it often costs around £30, has a one-year warranty and comes with several accessories and a storage bag.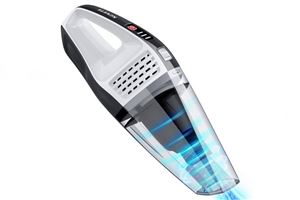 2
Novete Cordless Handheld Vacuum
This Novete cordless vacuum is ideal if you're seeking something practical, flexible and not overly expensive. Besides often costing less than £50, this lightweight and powerful vacuum has a 14.8V battery that is reported to last 30 minutes. It comes with a selection of accessories, too, and can vacuum up liquids.
It also has a three-year warranty, which should help minimise grief. The battery and filters are also removable and replacements are available online.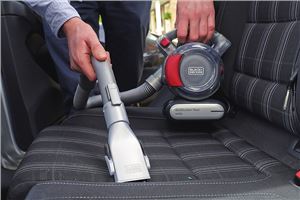 3
Black & Decker Dustbuster Flexi Auto
This lightweight corded Black and Decker is a good choice if you're looking for a brand-name product but don't want to pay cordless premiums. It can be powered from any in-car 12V socket and comes with a five-metre cable, so you shouldn't struggle to reach all around your car with it.
Crevice and brush tools are included, as is a neat storage bag, and it also has an easily emptied bin. A two-year warranty is standard.
Buy it now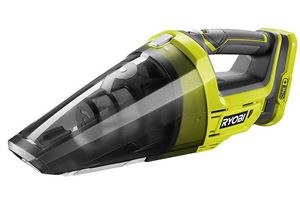 4
Ryobi One+ Cordless Hand Vac
Have you already got a few cordless tools on your shelf? If so, it's worth checking to see if the same manufacturer does a decent handheld vacuum. Case in point: Ryobi offers a cordless vacuum in its excellent One+ range of rechargeable tools.
It's a good little vacuum, which comes with a crevice tool for accessing those tighter spots, and it also packs a three-year warranty if you register online. However, if you don't have a suitable battery or charger then costs can quickly spiral.
Buy it now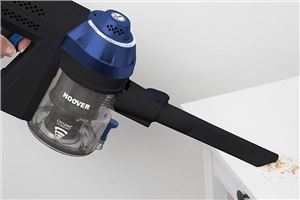 5
Hoover Freedom Lite 2in1 Cordless Stick
This Hoover vacuum is aimed at household duties but, thanks to its compact and cordless design, it's also a good option for cleaning your car. Its 22V battery grants a 20-minute runtime while its crevice tool, and conventional wide vacuum head, make it simple and quick to vacuum a car out.
It also has an easy-empty bin that drops all the dirt out at the press of a button. Buy from Hoover, and register online, and you'll also get a one-year warranty.
Buy it now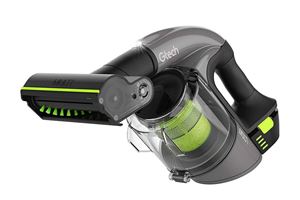 6
Gtech Multi Mk2 Handheld Vacuum Cleaner
If you're looking for a high-quality handheld vacuum then this Gtech offering is a great choice. Its 22V lithium-ion battery grants a 20-minute runtime, following a four-hour charge, and the vacuum itself weighs just 1.5kg – so it shouldn't prove hard to handle.
Features such as its integral LED light, power brush, crevice nozzle and easily emptied bin further make it a doddle to use. Buy direct from Gtech and you'll also benefit from a two-year warranty.  
Buy it now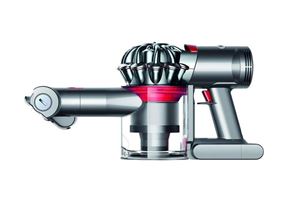 7
Dyson V7 Handheld Vacuum Cleaner
The Dyson isn't cheap but it's very powerful and can last up to 30 minutes on a single charge. It has a motorised brush head, like the Gtech, which will help it pick up hair and dirt. A selection of attachments are included, too, and a two-year warranty is standard.
If you're also considering replacing your home vacuum, though, you may also want to consider the more expensive upright alternative and tick two boxes in one go.
Buy it now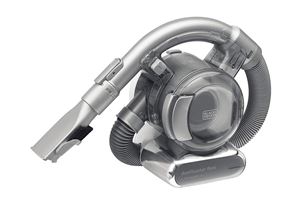 8
Black & Decker Dustbuster Flexi Hand Vacuum
This portable Black & Decker cordless vacuum is a bit easier to use than some handheld alternatives as its nozzle is attached to a flexible hose. This means that you can put the vacuum down while you lean, say, into your car's boot to reach near the back seats – saving you from holding a heavier handheld at arm's length.
It reputedly only weighs 1.5kg, at any rate, while its 18V battery can deliver a 15-minute runtime. A two-year warranty is also offered by Black & Decker.
Buy it now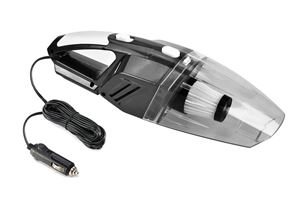 9
Tflash Corded Handheld Vacuum
If you really don't want to spend much and just want something you can whip around your car with, then this Tflash corded vacuum could be a good option – as, for one thing, it often costs less than £15. It plugs into any 12V socket in your car, has a five-metre cable, a washable filter, integrated lights and a selection of nozzles.
It even comes with a small soft hose, allowing you to get its nozzle into areas such as the glovebox with ease.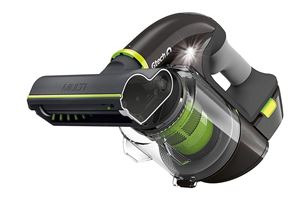 10
Gtech Multi Mk2 K9
Got pets? You may want a vacuum such as this Gtech Multi Mk2 K9, which is designed specifically to cope with heavy-duty use – such as pulling dog hair out of carpets. Like its conventional counterpart, it has a 20-minute runtime and an easy-empty bin. It also packs a replaceable scented tab in the filter, which cuts down on odours.
If you buy it directly from Gtech, as is the case with the conventional Mk2, you'll also get a two-year warranty.
Buy it now