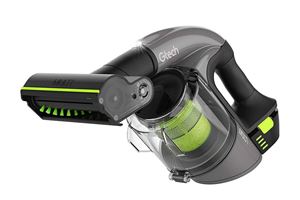 6
Gtech Multi Mk2 Handheld Vacuum Cleaner
If you're looking for a high-quality handheld vacuum then this Gtech offering is a great choice. Its 22V lithium-ion battery grants a 20-minute runtime, following a four-hour charge, and the vacuum itself weighs just 1.5kg – so it shouldn't prove hard to handle.
Features such as its integral LED light, power brush, crevice nozzle and easily emptied bin further make it a doddle to use. Buy direct from Gtech and you'll also benefit from a two-year warranty.  
Buy it now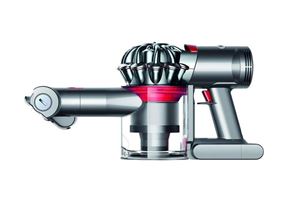 7
Dyson V7 Handheld Vacuum Cleaner
The Dyson isn't cheap but it's very powerful and can last up to 30 minutes on a single charge. It has a motorised brush head, like the Gtech, which will help it pick up hair and dirt. A selection of attachments are included, too, and a two-year warranty is standard.
If you're also considering replacing your home vacuum, though, you may also want to consider the more expensive upright alternative and tick two boxes in one go.
Buy it now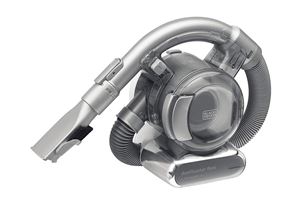 8
Black & Decker Dustbuster Flexi Hand Vacuum
This portable Black & Decker cordless vacuum is a bit easier to use than some handheld alternatives as its nozzle is attached to a flexible hose. This means that you can put the vacuum down while you lean, say, into your car's boot to reach near the back seats – saving you from holding a heavier handheld at arm's length.
It reputedly only weighs 1.5kg, at any rate, while its 18V battery can deliver a 15-minute runtime. A two-year warranty is also offered by Black & Decker.
Buy it now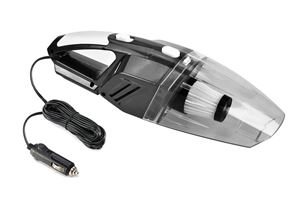 9
Tflash Corded Handheld Vacuum
If you really don't want to spend much and just want something you can whip around your car with, then this Tflash corded vacuum could be a good option – as, for one thing, it often costs less than £15. It plugs into any 12V socket in your car, has a five-metre cable, a washable filter, integrated lights and a selection of nozzles.
It even comes with a small soft hose, allowing you to get its nozzle into areas such as the glovebox with ease.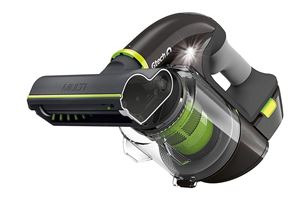 10
Gtech Multi Mk2 K9
Got pets? You may want a vacuum such as this Gtech Multi Mk2 K9, which is designed specifically to cope with heavy-duty use – such as pulling dog hair out of carpets. Like its conventional counterpart, it has a 20-minute runtime and an easy-empty bin. It also packs a replaceable scented tab in the filter, which cuts down on odours.
If you buy it directly from Gtech, as is the case with the conventional Mk2, you'll also get a two-year warranty.
Buy it now