Top 10: Child car seats under £100
Parenting is an expensive business way before your children can even hold their own heads up. Thankfully one area where you can grab a bargain without cutting corners is child car seats. Here are our picks for under £100.
Don't forget to check the compatibility of your own car by using our unique Car Seat Chooser.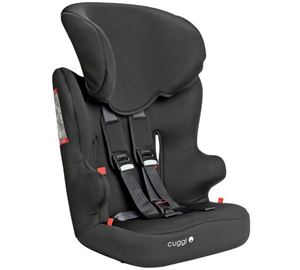 1
Cuggl Chaffinch Group 1/2/3
One of the cheapest seats on the market, the Cuggl brand is sold exclusively through Argos and offers a great deal of value for money. Suitable for children from nine months up to 12 years, the adjustable headrest allows older children to fit, although the side padding is not adjustable. Forward-facing only, this seat would be best suited to occasional use for the smallest children.
Buy it now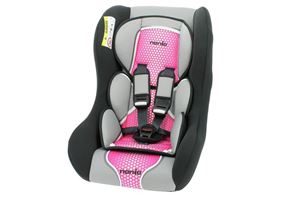 2
Nania/TT Trio Group 0/1/2
For anyone about to have a child this Nania/TT Trio is an ideal starting point as it is one of the few seats that is suitable for a newborn all the way up six years or 25kg. There's an extra support cushion for the head and body so newborns are secure, and it can be mounted forwards or backwards. The seat cover can be removed and washed too.
Buy it now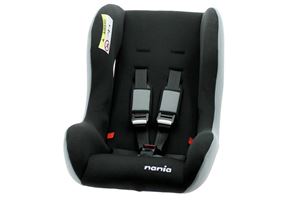 3
Nania Trio Eco Groups 0/1/2
Also from Nania, the Trio Eco is designed for multiple age groups, although its shape and design suggest it is better suited for babies who are a few months old. There is a five-point harness and a small range of adjustment to match the size of the child, while the padding is likely to suit smaller children or shorter journeys.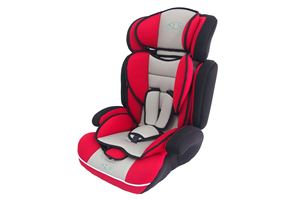 4
Bebe Style Group 1/2/3 Convertible Car Seat and Booster
The big plus point with this Bebe seat is that it fully converts to a booster for older children, which is likely to prove popular with parents and children alike. For smaller ones there is plenty of removable padding to ensure safety and security, although it is forward-facing only, which is worth considering depending on the age of your child.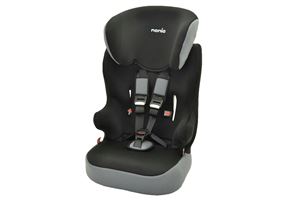 5
Nania Racer SP Groups 1/2/3
Skipping Group 0 and instead spanning 1-2-3, the Nania Racer SP is a little bigger than the Trio and is suitable for children from nine months up to 12 years, or 9kg to 36kg. Again it is forward-facing only although this will likely suit children approach a year or more old, and has adjustable head support to ensure a comfortable fit.
Buy it now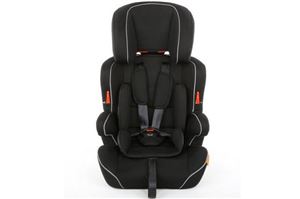 6
Halfords Essential 123
An own-brand effort from Halfords, the Essential123 covers the basic requirements for most buyers without being too flash. It is designed to suit toddlers up to 12-year-olds, with additional padding to suit smaller children. There's a five-point harness for security, and considering the lowly price tag it looks pretty smart too.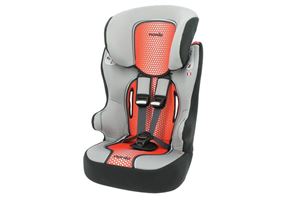 7
Nania TT Racer First Pop Group 1/2/3 High back booster seat
Although suitable for older children, this Nania TT Racer model doesn't convert to a booster seat as the name suggests - instead it's intended to cater for toddlers all the way up to 12-year-olds or children up to 36kg in weight. It's hard to miss thanks to the lively-looking cover design, but that might make your child a little more enthusiastic about climbing aboard.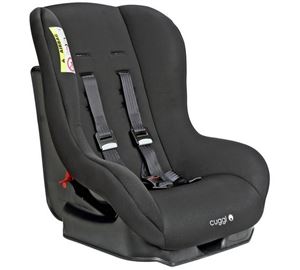 8
Cuggl Goldcrest Group 0/1/2
This Cuggl Goldcrest model has the advantage that it can be mounted forwards or backwards depending on the age and size of your child, although it is worth bearing in mind that it is bigger than most infant-only seats so will take up quite a lot of space when facing backwards. Although rated for newborns, the lack of padding around the head means it's best suited to slightly older children.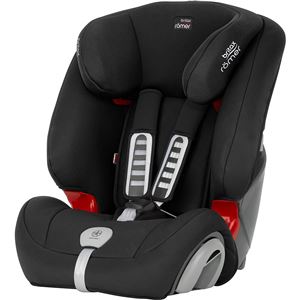 9
Britax Römer EVOLVA 1-2-3 Plus
Normally retailing at £170, this Britax Group 1/2/3 seat is something of a bargain. Suitable for 9kg to 36kg or 9 months to 12 years, it does without Isofix mounting (the more expensive version has it) - but the Plus designation means the seat width is adjustable, making it even easier to accommodate your child as they grow. It also allows your child to switch from the integral harness to the standard seatbelt when appropriate.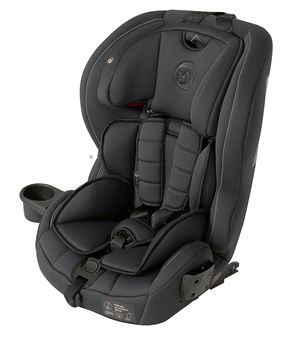 10
MyChild Isofix Car Seat Group 123 Car Seat
Another seat that is designed to grow alongside your child, this MyChild has the added benefit of Isofix with a top tether for added security. MyChild also claim that the harness is designed to be tangle-free and the headrest can be operated with one hand, plus there's a cup holder for children old enough to be trusted with an open drink.
Buy it now