Top 10: Christmas stockings
It just wouldn't be Christmas without Christmas stockings, so add that finishing touch to Christmas Eve with this selection of festive adornments from under £2.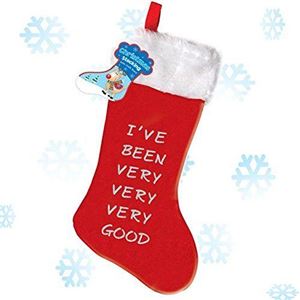 1
Christmas Stocking I've Been Very Very Very Good Design
Not only is this comfortably the cheapest stocking in this list at a measly £1.45, it's also one of the largest. Measuring approximately 26 inches (66cm) it's large enough to swallow a large selection of gifts, and comes complete with a hook and an embossed phrase that is either accurate or ironic.
Buy it now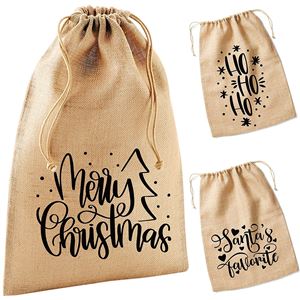 2
MYOG Prints Christmas Hessian Sack
For something more rustic and with a degree of personalisation, these hessian sacks from MYOG Prints are inexpensive and attractive. The plain XS size (14cm x 20cm) costs just £1.50, up to £6.50 for the M size (30cm x 45cm) with a choice of three printed designs. All versions are woven from jute and have a drawstring to secure the contents.
Buy it now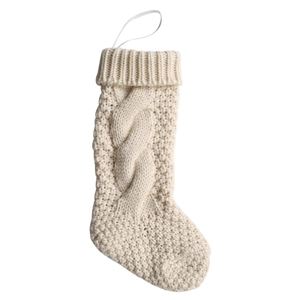 3
Switchali Woollen Yarn Christmas Stocking
Convince family members you're a knitting genius with this traditional stocking from Switchali. Available in red or white and knitted in an appealing chunky style, it will look fabulous above a roaring fire if you're fortunate enough to have one. At 37cm long it's big enough to hold a decent chunk of presents too.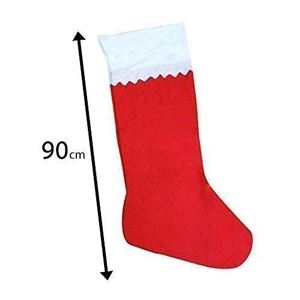 4
Robelli Huge Jumbo Large 90cm Felt Stocking
This is a large stocking, if the name hadn't already given it away, at 90cm long and 32cm wide with the foot part wider still, it should easily accomodate all the gifts you need to give. Despite the size it's still under £4, which makes it a solid bargain too.
Buy it now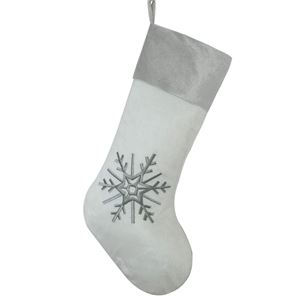 5
SUOLANDUO Sorrento Super Soft Christmas Stocking
Sweet, white and delightfully soft to touch, this Christmas stocking is as cute as they come, finished in subtle shades with an attractive snowflake motif to complete the look. At 10in x 19in (25cm x 48cm) it is usefully big but won't crowd your fireplace either.
Buy it now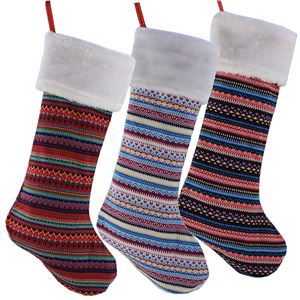 6
WEWILL Pets Pattern Christmas Stocking
Whether you use them as a stocking for your pets (and why wouldn't you?) or you use them for a loved one with animals on the brain, these dog and cat stockings are bound to be a hit. At 40cm in length they are big enough to swallow a stack of treats and are finished in attractive multi-coloured felt.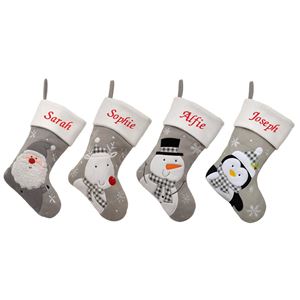 7
D3 Personalised Deluxe Christmas Stockings
For additional cuteness or just to prevent arguments over stocking ownership, these personalised stockings from D3 tick all the boxes. Available in four designs - Santa, Reindeer, Snowman or Penguin - and space for up to 12 characters across the top band, they are cute and practical. Just remember to allow a little extra time for despatch.
Buy it now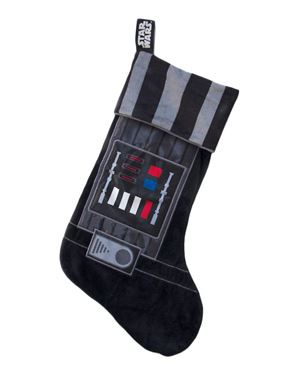 8
Debenhams Star Wars Darth Vader Christmas Stocking
The label says 'kids', but we both know this is the kind of thing that could easily make the Christmas of some adults. Coming with the all-important Star Wars tag indicating it is properly licenced merchandise, this Darth Vader stocking is almost a present in itself, which makes anything you put inside it a bonus.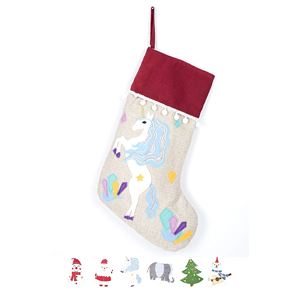 9
Beyond Your Thoughts Christmas Stocking Extra Large
These stockings from Beyond Your Thoughts aren't the largest in this list, despite the title, but at 17.5 inches in length (46cm) they are still big enough to accommodate a good chunk of treats. More importantly, they are finished in good quality fabrics and a choice of six designs: Christmas tree, Santa, snow, and the lesser-spotted Christmas Unicorn, Christmas Bear and Christmas Elephant.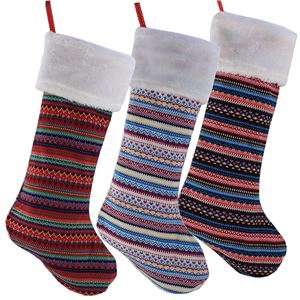 10
WEWILL Handmade Striped Knit Christmas Stockings
A traditional look with the value of a three-pack, these stockings sold by Wewill have a traditional Christmas vibe as well as being sturdy enough to hold plenty of gifts. Approximately 19 inches long (48cm) they are available in three patterns, but it is important to note that at currently prices the more plain design is less than half the price of the snowflake or mixed Christmas designs.
Related Articles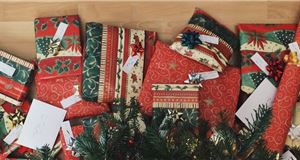 Gift Ideas
Starting your Christmas shopping? We've got you covered. On this page, you'll find all our top 10 gift...