Top 10: Dash cams under £20
If you thought dash cams were expensive and needless toys for the overly-paranoid, think again. Prices keep tumbling and feature lists get longer, so here are the ten cheapest dash cams we found (this week).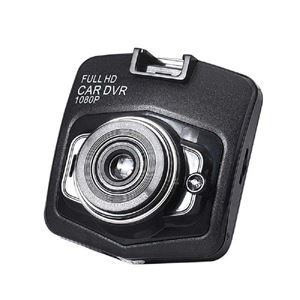 1
Lonshell 3-inch Screen 1080P - £7.44
We didn't believe it either, but you can buy a dashcam for less than a decent bottle of wine. Whether you might be better off buying the wine is up for debate. The Lonshell claims 1080P recording (and 'do not leak sound', whatever that means) but the few Amazon reviews suggest the actual footage quality is less than full HD. Still, such is the bargain on offer here Lonshell will do you a pair of 2.4-inch screen versions to go in your front and rear screens for £14.45. Google Translate may be required to negotiate the instructions though…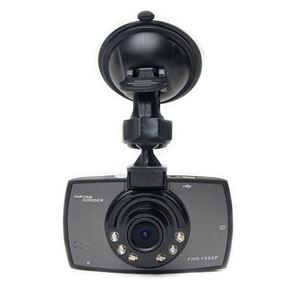 2
TOOGOO(R) Car DVRS - £8.11
It's clearly a buyers' market when the price difference of dashcams in measured in pennies. Skipping a couple of other Lonshell offerings that sit in the 67p price gap, the entertainingly-named TOOGOO(R) is the next cheapest on offer. Claiming the same 1080p recording capability, a G-sensor and a 2.4-inch screen to display it on, reviews of the TOOGOO suggest the same issues as lower than advertised recording definition and non-English menus. But TOOGOO claims 'our products will enhance your experience to unparalleled inspiration.' Who can argue with that?
3
Harrystore 2.7-inch LCD 1929x1080P HD Car DVR - £8.99
What appears to be an identical camera is also available from our old friends at Lonshell, but for the sake of variety we'll take a look at the offering from Harrystore. Once again 1080p, G-sensor and even night vision are claimed, but this particular model has attracted more positive reviews, at least from Amazon owners. Perhaps £8 is where you really start to feel the quality.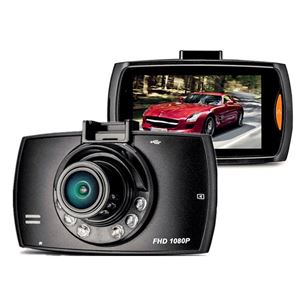 4
Hrph Car Camera Recorder - £8.99
We'll leave you to decide exactly how to pronounce 'Hrph', but these chaps offer a camera that looks suspiciously like the TOOGOO. That means 1080p recording at 30fps (claimed), plus the usual G-sensor and motion detection functions. As with most of the sub-£10 cameras, the footage quality is debatable, but as a back-up you can't complain at a dashcam that costs less than the memory card that goes in it.
Buy it now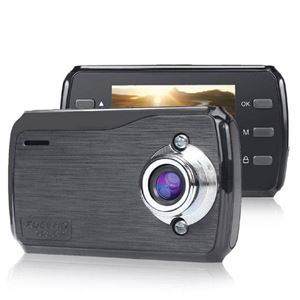 5
Harrystore Full 1080p HD In Car Dash Cam - £9.99
We're back at Harrystore and we've still not broken a tenner. Many of these cameras do without snappy names and instead use their entire feature list as a moniker, which in this case includes G-sensor, loop recording, HDMI and IR night vision. This model also offers a 170-degree wide angle lens, which is more than any of the cheaper cameras in this list.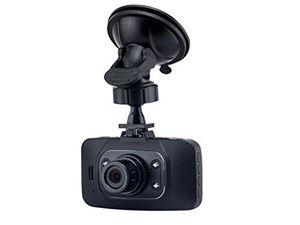 6
Smartview 1080p HD 2.4-inch Dash Cam - £9.99
A mixed offering from Smartview and their HD 2.4-inch Dash Cam. It ticks the boxes you expect to see – 1080p, motion detection, IR day and night vision, but the Amazon reviews are decidedly mixed with 60 per cent giving it one or two stars out of five. It might be worth considering spending 10p more, or less.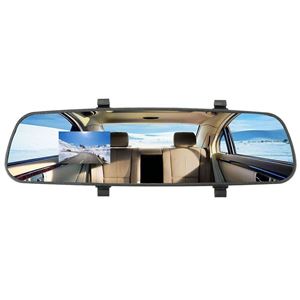 7
TOOGOO Rear View Mirror Dash Cam - £11.26
Ignoring the 'Jacky Dash Cam' at £10.10, the £11.26 TOOGOO offers something different here, being the cheapest rear-view mirror dash cam that very little money can buy. The concept is undoubtedly brilliant, allowing you to avoid a small box cluttering up your view out and giving you the Bond-like gadget of a screen within the mirror. However, the key drawback seems to be that there's little adjustment for the camera angle, so you have to set either the mirror or the camera to the position you want, and not both. A shame.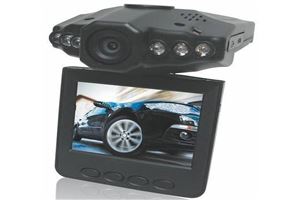 8
Super Legend 1280p HD 2.5-inch Video Recorder - £12.98
The Super Legend makes a strong statement with its name alone, while the design is different to the usual offering in that the screen flips down from the main unit – although this is only of use if you can install it without it fouling your rear-view mirror. The key issues seem to centre around the usual issues of image quality and dubious instructions, which you should be well familiar with by this point.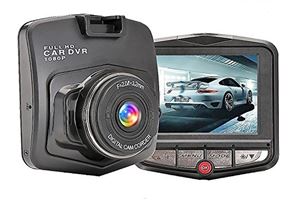 9
PHARMIS Full HD 1080P Car Video Recorder - £14.50
If you've read our previous top 10 cheapest dash cams, you'll recognise the design of the PHARMIS; it's all lens at the front with a decent sized screen at the rear, and is available wearing all manner of different names under different brands. Crucially the PHARMIS is the cheapest of the lot. It comes with the narrower 140-degree lens, whereas pricier versions offer 170 degrees, but it still has the 'gravity sensor' and parking monitoring.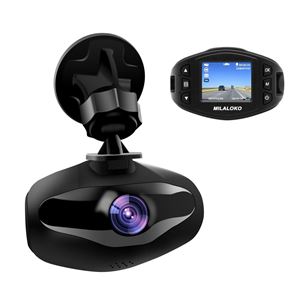 10
MILALOKO Full HD 1080P Car Camera - £18.95
Excuse the sudden 30 per cent rise in price, but the MILALOKO justifies the extra £4.45 on account of some features we've not seen on any of these other offerings. It's compact like the PHARMIS, which is always a plus, and also offers automatic file save in the event of you clocking excess g-force. Uniquely, it received almost universal praise from Amazon reviewers. This may be the sweet spot after all.
Related Articles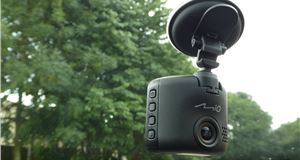 Dash cams
When it comes to picking a dash cam, there is a range of different options out there. These are the things...