Top Father's Day gifts for 2018
Father's Day is on the 17th of June this year, but don't fret if you can't think of something to buy the old man. We've found those gifts that any dad would be happy to receive. Unless they don't really like cars. In which case there's always socks and beer, although we think we've included those too...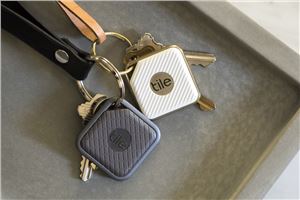 6
Tile Sport
Tile is one of those clever gadgets that you never realise you need - until you have one. Simple but clever, it means you'll never lose your keys, wallet, or whatever else you want to attach it to, thanks to the clever Tile app on your smartphone. The Tile Sport is the dark grey version (the white one is the Tile Style) but they work exactly the same as all the other Tile products. The clever part is that you can also locate your misplaced phone from the Tile itself. You can get one on Amazon for around £30.
Buy it now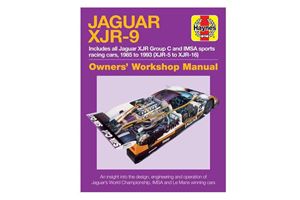 7
Haynes Motorsport Manual
Haynes has come a long way from the classic grease-stained workshop manuals that everyone's dad had in the 1970s. You can of course still get those, but there's also a whole range of other hardback Haynes 'manuals' covering everything from the Millennium Falcon to electric guitars and even explaining babies. This one, priced at £23, looks at the history of the Jaguar XJR-9 Le Mans racing car while others in the same series include the Ferrari 250 GT0 and the Ford GT40.
Buy it now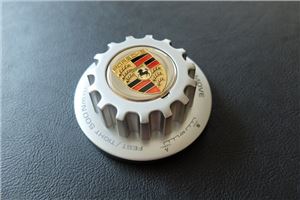 8
Porsche bottle opener
Yes, it's a Porsche bottle opener that looks like the central locking mechanism from the wheel of a Porsche 911 Turbo. It's a heavy duty bit of kit, which justifies the £50 price tag somewhat, while according to Porsche, it means the 'same design that ensures a wheel nut can be opened quickly during a pit stop will also help you open your bottles in record time'. And to think, someone was paid to write that. The beauty of marketing...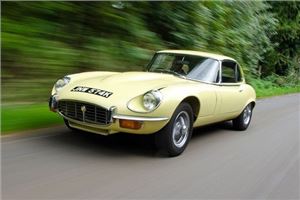 9
Half day classic car hire
If your dad is a fan of classic British sports cars this half day hire from Buyagift is idea. It's priced at £99 for four hours but in that time he'll get the chance to drive three different cars from a range including the Jaguar E-Type, Triumph TR6, a classic Porsche 911, Jaguar MkII and our favourite - the Austin Healey. Each car comes with maps and a pre-programmed sat nav while there's a choice of two routes, either the Cotswolds or Malvern, totalling 80 miles. The only catch is that it's from one location - Redditch, in the Midlands.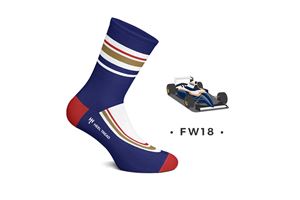 10
Designer car-inspired socks
You didn't think we'd get through this without including socks did you? Although these are socks with a difference. Made by Heel Tread and produced in Portugal, they're designed around automotive icons, including the Williams F16 - the F1 car driven by Damon Hill and Ayrton Senna. There are various different designs, some more successful than others (the Lancia Stratos ones look like a novelty pair of Christmas socks) but each pair only costs £8.78 (€10). Plus, you get free shipping if you buy three or more pairs.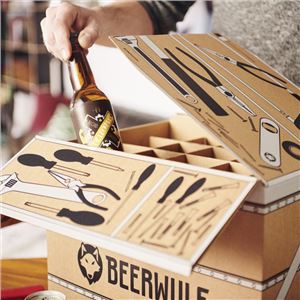 11
Beerwulf Father's Day Pack
If our 10 car-related ideas don't fit the bill, then how about a case of beer? Beerwulf's offering for 2018 features a range of craft beers in a suitably decorated box. It's available in three sizes 12 pack (£25.95) 16 pack (£31.95) and a 20 pack (£36.95). Included in the selection is a special brew for fathers called The Mentor by Dutch brewer Kompaan. The 12-pack also features Cornet, a 8.5% blond beer brewed by Brouwerij Palm based in Belgium and Brewdog's Punk IPA.
Other boxes available include Winning Beers (£20.95), Discovery Pack (£24.95) and Belgian Beer Pack (£26.95).
Related Articles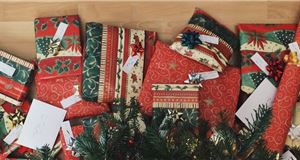 Gift Ideas
Starting your Christmas shopping? We've got you covered. On this page, you'll find all our top 10 gift...