Top 10: Handheld car vacuums
Save yourself a few quid on those £6 car washes by investing in your own handheld car vacuum. Here's a selection of the best at a range of price points.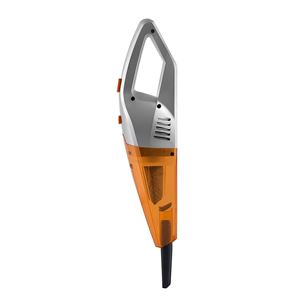 1
PIFCO P28002S
Kicking off with a much-loved brand off the 1980s, the PIFCO P28002S is not only something of a bargain, currently costing less than £15, it also has all of the basic features you need to keep your car clean. Available with a 12v connection so you can power it via your car, there's a thin tool for the awkward spots and a three-year warranty to boot.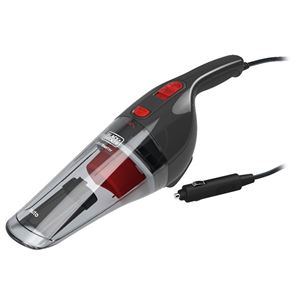 2
Black&Decker NV1200AV-XJ
Trusted brand Black&Decker has plenty of options to choose from but this Dustbuster has a lot to offer at a very low price. The 12v connector means you can fire it up and clean for as long as you like, and there's a clear bowl so you can see when it's full. No attachments though.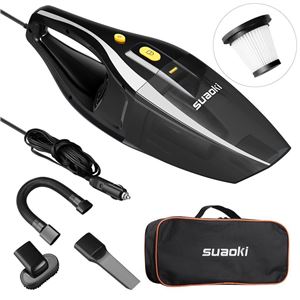 3
Suaoki Car Vacuum Cleaner
This offering may come from a less well-known brand, but the Suaoki is brimming with tools and features. Like the PIFCO you can jam it into the 12v socket, but there are two different nozzles you can fit as well as the standard one plus an extension hose. It also has twin HEPA filters that can be washed, so it has plenty of bases covered.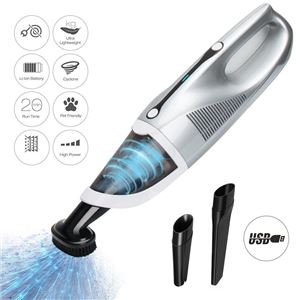 4
EVERTOP rechargeable cordless handheld vacuum
Substantially reduced from over £100, this EVERTOP model uses a rechargeable battery rather than a 12v input, but usefully charges via USB so you could even keep it in the car if you have the space. You get 20 minutes runtime from a full charge and a battery meter to keep you informed, while the EVERTOP can also handles spills as well as dry debris.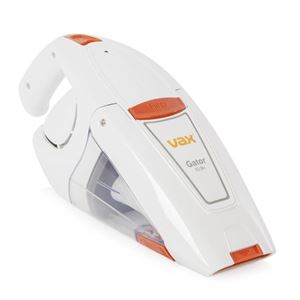 5
VAX VRS702 Gator
Although not billed as a design intended for the car, the Vax appears here because it has some attributes well-suited to car-based duties. Firstly its rechargeable, so you can enjoy 13 minutes of cleaning time, plus the crevice tool is built in to the main nozzle so there's no chance of losing it. The only downside we can see is the 12-hour charge time.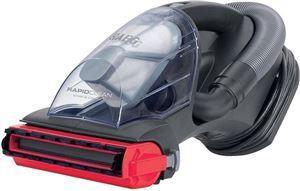 6
AEG AG71a RapidClean
While this AEG RapidClean requires mains power rather than 12v or a battery recharge, the upside is power – all 700W of it in this case, which means strong suction to get the worst dirt out. It also gives you the option of pushing around the main unit or via the flexible hose, with a nozzle attachment plus a stubborn brush designed specifically for upholstery.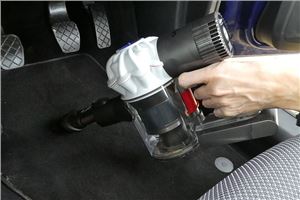 7
Dyson V6TRIGGER
It's impossible to ignore Dyson's offerings here, particularly when it comes to getting strong suction power with handheld portability. The V6 comes supplied with a hard tool for cleaning floors, a brush for cleaning upholstery and a long plastic tube attachment for those harder to reach places.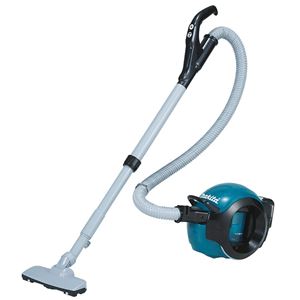 8
Makita DCL500Z
Makita are well-known for their professional hardware so this vacuum cleaner is potentially a serious piece of kit. It's light enough to be worn over your shoulder but has an extendable pipe so you can use it up close in the car. It's powered by an 18V lithium-ion battery which means up to 64 minutes cleaning on low power – although this doesn't come supplied as it is designed to share its batteries with other Makita tools. A brushless motor means longer life too.
Buy it now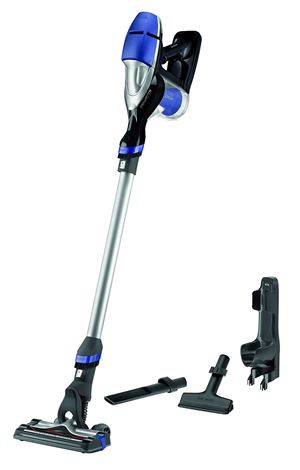 9
Rowenta RH 9051 Air Force 360
Fulfilling the brief as a home cleaner that works just as well in the car, the Rowenta Air Force 360 charges in three hours or less and offers 30 minutes of cleaning time. It can operate at full-length for household duties or the short version for car interior work, with three attachments to suit all eventualities.
Buy it now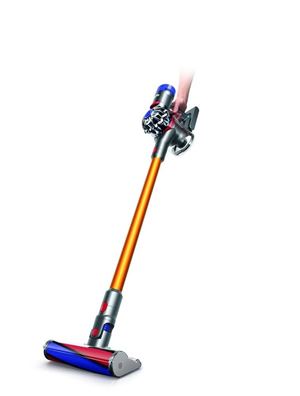 10
Dyson V8 Absolute
Another handheld that's powerful enough to suit housework as well as the car, the Dyson V8 Absolute a more powerful motor than the cheaper V6 and the two power modes allow you to switch between 40 minutes of cleaning and 7 minutes at full power. It can swallow 540ml of detritus and comes with the all-important crevice tool for intimate interior work.
Buy it now