Top 10: Helmet cams for horse riders
Riding on the road can be a stressful experience, but a good helmet camera can help to keep you safe as well as capture the best bits of your ride. Here are ten action cams that are hot to trot.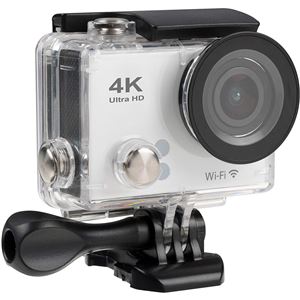 1
TechPlus 4K 12MP Action Camera
This action cam is available in two versions, but we've gone for the higher specification 4K model which still comes in at under £45. Better still, it comes with a stack of accessories and mounts, so you can choose temporary or semi-permanent methods of mounting the camera to your helmet. It also has a 60fps 1080p mode for smooth action playback.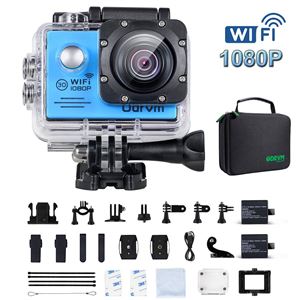 2
ODRVM Wifi Action Cam
Another camera that takes a takes a little inspiration from a well-known rival, this model from Odrvm can be controlled via an iOS or Android smartphone, includes two 1050mAh batteries and comes with a discount code if you want to order additional cell packs. The maximum resolution is 1080p but the 170-degree lens will capture all the action, and the accessory pack includes straps, mounts, adhesive strips and ties to give you plenty of options.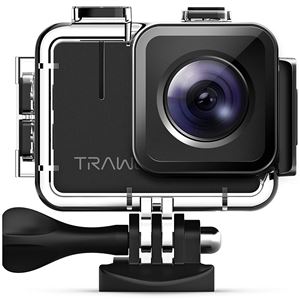 3
APEMAN Trawo Action Camera
This model from Apeman costs a little more than the budget options but comes with an improved spec as a result. It can shoot up to 4K and 20MP through a seven-element glass lens, with a 170-degree wide angle that can be narrowed down if required. It also includes image stabilisation software, an infra-red filter and a 20-piece accessory kit.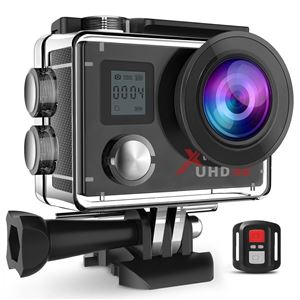 4
Campark Ultra HD Sports Action Camera
Campark is one of the budget action camera brands that has made a name for itself already, offering good quality products with strong specifications at knockdown prices. This model offers 4K, 16MP shooting, comes with two batteries and a wireless remote that you can strap to your wrist for easy recording control. The kit also includes a wide selection of attachment options to suit almost any requirement.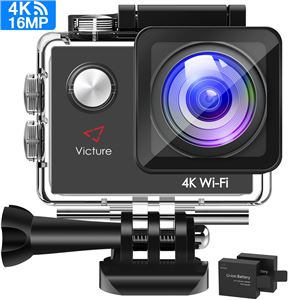 5
Victure Action Cam 4K
The Victure Action Cam range gives plenty of possibilities depending on your budget and needs; the entry-level AC200 version has a smaller screen, 1080p recording and a single 1050mAh battery, while this mid-level AC600 version adds a 2-inch screen, 4k/25fps video and wifi as well as time-lapse recording.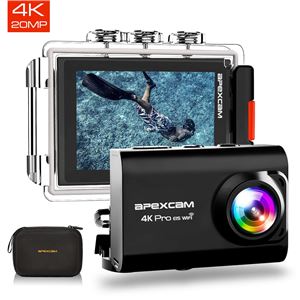 6
Apexcam Pro EIS Action Camera
Where the Apexcam differs from many of its similar-looking rivals is that it is a little slimmer, an important factor if it is going to be attached to your riding helmet for long periods of time. Despite this, it has all the key features; electronic image stabilisation, 4K resolution at 30fps and 20MP images and a companion app for easy operation.
Buy it now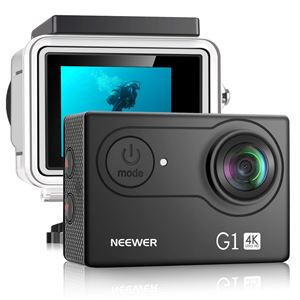 7
Newer G1 Ultra HD 4K Action Camera
There's plenty of reasons to recommend this particular action cam, not least the desirable features like 4K@25fps recording, 12MP images and companion app control. However, it is the 50-piece accessory pack that might be the deciding factor, with a chest harness, helmet strap and head strap all included.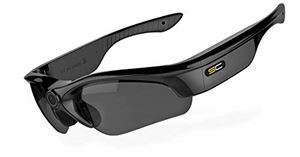 8
SunnyCam 1080p HD Sport Edition
Taking a completely different approach to the problem of mounting your camera, SunnyCam locates the small HD camera in the centre of the sunglasses, so you record wherever you look. Being so compact means it is more limited in its scope with a battery life of an hour or less, but it does reduce the hassle of bringing extra equipment to a minimum. The lenses can also be easily swapped out to suit your preferences.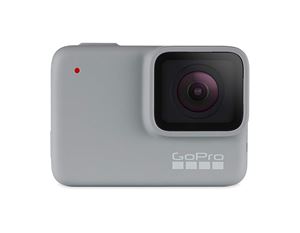 9
GoPro Hero 7 White
GoPro's Hero & White model differs from the Black version in that it gives up a few features for a slimmer and more compact body, and a different design to the exterior means it is waterproof without a separate case. It's also considerably cheaper than the Black model, although you will need to add in the cost of mounting accessories.
Buy it now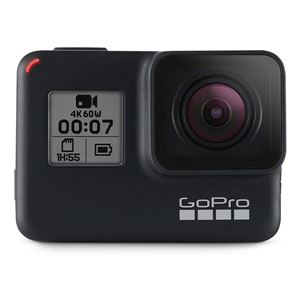 10
GoPro Hero 7 Black Bundle
Still the first and only choice for many buyers, GoPro's Hero models tend to be amongst the most expensive options, but offer generally high-quality products that deliver impressive results. The Hero 7 comes with image stabilisation that is claimed to be gimbal-like in its results and has voice operation too. Even in this bundled form, however, it is relatively short on accessories so additional mounts will likely be required for riding.