Top 10: Parking aids
If you've never tried parking a car with parking sensors, then you're in for a treat. Stow your motor with confidence with the help of an electronic parking aid - here are ten of the best.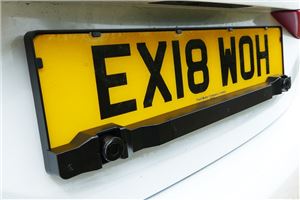 1
FenSens Smart Wireless Parking Sensor
The unique selling point of this parking sensor set up from FenSens is that you don't have to drill holes in your bumper, nor tackle the nightmare of wiring that would upset an electrician. Instead you remove your rear numberplate, mount the FenSens on your bootlid and then add your numberplate on top. The system is then activated via a button you mount in the car and connected via Bluetooth on your phone. The system isn't perfect, seeming to work better with Android than iOS, but it's a neat system that doesn't require too much work to fit.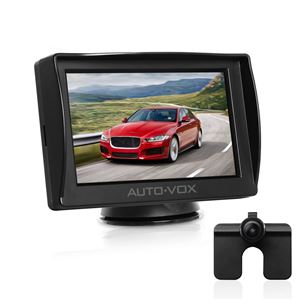 2
AUTO-VOX M1 Car Reversing Camera
Possibly the least-expensive reversing camera kit you can buy that includes a screen, the Auto-Vox M1 not only gives you the reassurance of a display screen but also an installation process that should be quick and easy. The kit includes the screen, an adjustable mount, the camera itself and associated cabling. The camera is also designed to perform in low light and is water resistant to IP68.
Buy it now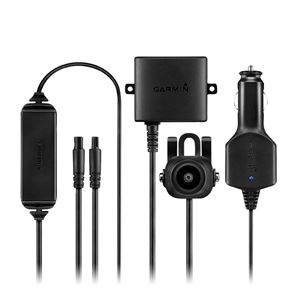 3
Garmin BC30 Wireless Backup Camera
It may be one of the more expensive options on this list, but the Garmin brand consistently delivers quality products, and the BC30 is another example. It is primarily designed to work with Garmin navigation systems as it requires a display screen, but you can connect it to your reversing lights or have it permanently powered and switch to it whenever you like. You also have the option of connecting multiple cameras for a panoramic view. Garmin recommend dealer fitting but you can also DIY if you prefer.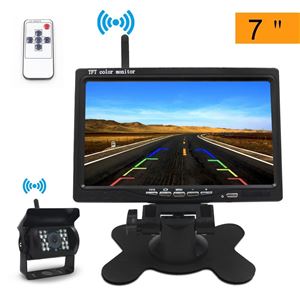 4
Directtyteam Wireless Car Reversing Camera
Pay a little over £60 and you can get yourself this reversing camera kit from Directtyteam, which has some useful additional features. For starters, it comes with a 7-inch screen, usefully larger than most of the alternatives, but likely of greater significance is that the connection between the camera and the screen is wireless, so you won't spend hours feeding wires all through your car. There is a newer version that is a little more expensive but converts the signal to digital for improved clarity.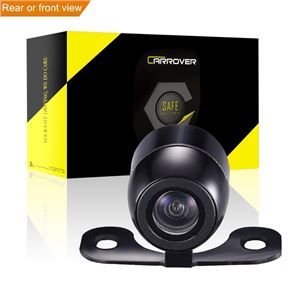 5
CAR ROVER Universal Rear View Backup Camera
If the headline price of £8.99 seems pretty cheap, it is - but there is a small caveat. Car Rover offers a selection of parking aids, including a front and rear camera and a wireless transmitter if you don't fancy installing a lot of cabling. The downside to the low price is that your car needs to have a screen and an RCA input - or you purchase one separately - but if you have that connector then it's a genuine bargain.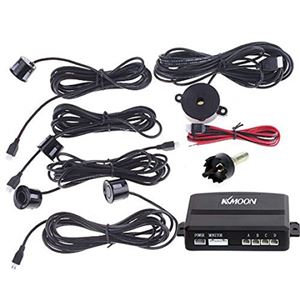 6
KKmoon Reversing Sensor Kit
A quick look at the KKmoon device might put you off a little, given it looks like a riot of wiring and not much else. But what you get for your (small) amount of money is four sensors, a small speaker that emits your bleeping sound and a box for it all to plug in to. It will require fitting - including drilling into your bumper to fit the sensors - but 73 per cent of 143 reviewers on Amazon gave it five stars, so for under £12 you can't go far wrong.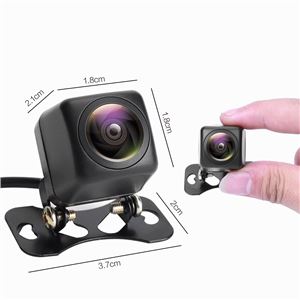 7
POMILE Car Reversing Camera
This is another low-cost but high quality reversing camera, designed to hook up to an existing display screen or one that you purchase separately. The specification is high despite the low price, with a fish-eye lens giving a 140-degree field of vision, with hardware powerful enough to provide HD-quality images. It is water resistant to IP68 so you don't need to remove it even if you're using a car wash, and you have the option of a wireless transmitter for a few pounds more.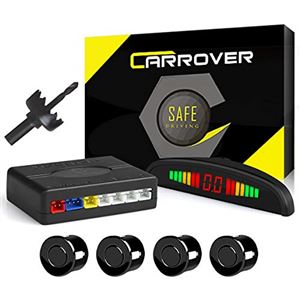 8
CAR ROVER Car Parking Sensor + 4 Sensors
Unlike the other Car Rover offering in this list, this reversing kit operates without the need for a camera. Instead, you get a display that changes colour as you get closer to any obstructions, with an audible notification to go with it. The kit includes the four sensors, display unit and the central control box, with a choice of four colours for the sensors so they can blend seamlessly with the colour of your bumpers.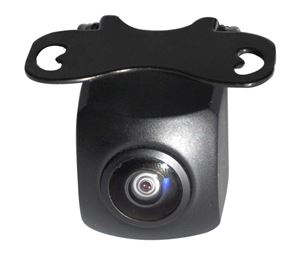 9
PARKVISION Reverse Camera
This Parkvision camera is a little more expensive some of the other camera-only options listed here, but this model comes with an extra-wide field of vision of 172 degrees as well as a sensor designed to work well in low light conditions. The kit comes with a host of cables to power the camera and hook it up to your existing display screen, and there's even a short cut to disable parking guidance lines if you don't feel the need for them.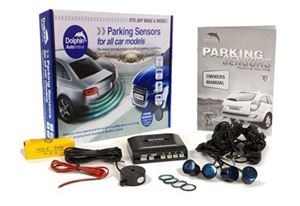 10
Dolphin DPS400 Reverse Parking Sensors
Certainly one of the more popular options if you are looking for an audio-only parking sensor kit, the Dolphine DPS400 comes with everything you need to do it yourself. The four included proximity sensors are available in a choice of 32 colours, so you're certain to find some to match your bumper colour, the control box has adjustable sensitivity control and it even includes a 21mm hole cutter so you can get started straight away.
Buy it now