Top 10: Hondas that aren't cars
Honda is known for making pretty decent cars – but there is rather a lot more to the Japanese brand than the Civic and the Jazz. It also makes a whole host of products you might never have heard of, from scooters to robots. Here are 10 examples of Hondas you might not know about.
Top 10 dash cameras to suit all budgets | Top 10 New cars for less than an Apple Watch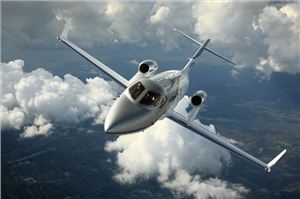 1
HondaJet
We're not even joking – Honda makes a private jet. The HA-420 was first sketched in the late 1990s, but aircraft take rather longer than cars to get from the drawing board to production reality - certification was only recently awarded.
The jet is designed to have a crew of two, with up to six passengers on board. The small aircraft is capable of travelling 483mph and has a maximum range of 1358 miles. Customers should start receiving their HondaJets this year. The price? Around £2.5m.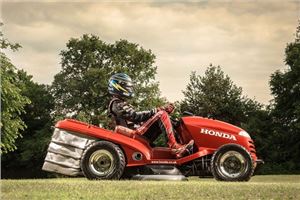 2
Honda HF lawn tractor
Powered by a 530cc V-twin engine, the HF lawn tractor has a five-speed gearbox with reverse gear, plus it has two cutting blades. It's designed to be easy-to-use, with a tight turning circle for getting around things like ponds or lawn ornaments.
In case ride-on mowers aren't exciting enough already, Honda holds the world record for the fastest lawn mower ever – a custom-built example hit 130mph. It wasn't cutting grass at the time... Honda also makes push mowers, in case you have a normal-sized garden.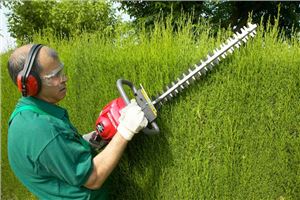 3
Honda HHH 25S 75E
Once you've mowed the lawn you can move on to trimming your bushes – and you can do it with another Honda. This time it's the HHH 25S 75E, which isn't the most memorable name ever given to a product. It's powered by a low-vibration 25cc four-stroke engine.
And if you like 25cc Honda engines then you can also get a leafblower powered by the same unit – and it even has cruise control. You set the throttle and it maintains the same output, so if you're blowing rather a lot of leaves you'll have a nice relaxed trigger finger at the end of the day.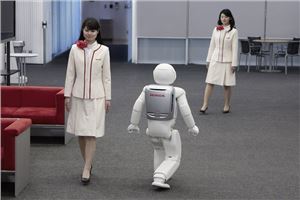 4
Honda Asimo
Lawn mowers, aircraft, little humanoid robots – Honda makes it all. The long term goal is to produce robots that can help out in a work environment. That might be a long way off, not least because Asimo is a fairly expensive bit of kit, but it's not too far-fetched when you see what it can do.
Asimo can dance, climb stairs, recognise objects, understand facial expressions and differentiate between the voices of individual people, even when they are speaking simultaneously. It can also walk around and avoid obstacles – including humans who are on the move. Maybe one day it'll take over the world.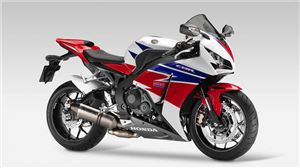 5
Honda CBR1000RR Fireblade
Honda might be known for making cars, but it is even better known for its motorcycles. It is the largest motorbike maker in the world, producing everything from tiny scooters to cross-continental touring machines. Perhaps the ultimate model in the range is the Fireblade, though.
The 1000cc bike can get from 0-62mph in just 2.6 seconds and has a top speed of around 180mph – so it puts most modern supercars to shame in the performance stakes. It's a hell of a lot cheaper than a supercar too, at £12,799 with the ABS option box ticked. Not much fun in the rain, though.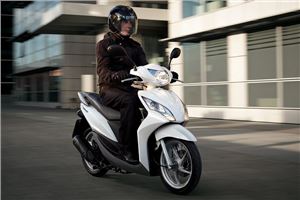 6
Honda Vision
A Fireblade isn't for everyone – but a Vision is. This simple, single-cylinder 125cc scooter is perfect for congested cities from London to Bangkok. It is about as simple as transport gets, but with that simplicity comes reliability and a low price – in the UK you can get a Vision 125 for £1999.
For £100 less you can also get a 50cc version capable of almost 150mpg. Sure, it isn't much faster than a pushbike, but full car licence holders can ride one without L plates, providing they complete a Compulsory Basic Traning (CBT) course. A CBT costs about £100, insurance is cheap and if you're a Londoner, the congestion charge is free.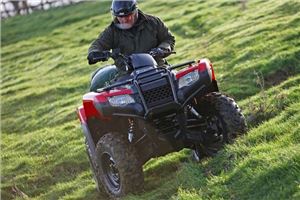 7
Honda Fourtrax 420
Two wheels good, four wheels better – especially if you work on a farm. Honda makes a range of quads with a focus on rugged capability over sportiness. The Fourtrax 420 can be bought with in either two- or four-wheel drive forms – though the latter has selectable two wheel drive if needed.
There's plenty of technology packed into the pricier, more advanced variants including the option of a dual-clutch transmission and even power steering, which should make traversing rutted, muddy tracks fairly effortless. Honda also makes a more powerful quad called the Foreman 500.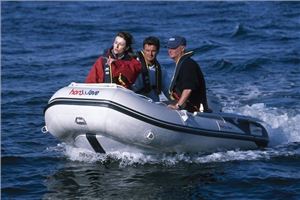 8
Honda T38-IE2
You can get a Honda for use on road, off road and the air – so why not conquer the sea too? This inflatable boat can carry two people and supports engines of up to 25hp – plenty when you consider its weight of 48kg. The T38-IE2 is the most expensive inflatable boat Honda makes, but you can get them from £560.
That price doesn't include an engine, though – but Honda makes those too. Power outputs range from 2.3hp engines suitable for quietly pootling up a canal to 250hp outboards that cost £18,500 each. Something for all tastes, then…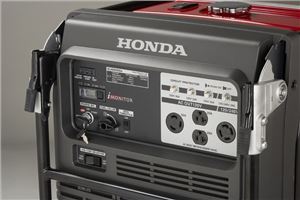 9
Honda Generators
Most of us don't think twice about powering electronic equipment – we plug it in the wall socket and that's that. But in exposed rural areas, where powercuts are common and take time to fix, people don't take electricity for granted quite so much.
The same is true on building sites and market stalls, where power is needed but isn't available. The solution is, of course, a generator. And guess who makes those? There are plenty of Honda choices ranging in price from £890 to more than £2000.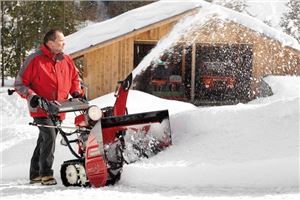 10
Honda 9-Series Snowthrower
If you live in England you might not even know that snowthrowers are a thing, but they are. And they do exactly what you think they do – though they aren't meant for playground snowballs fights. Instead they are designed to quickly remove snow from paths or driveways.
Do UK buyers need them? Probably not, unless they are in rural-most Scotland. But for places like Canada and Scandinavia snowthrowers are very important indeed. Just another one of the many things made by Honda that isn't a car.
Related Articles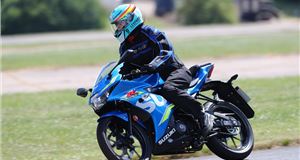 Motorcycles
Getting into riding a motorbike or scooter can be confusing when you don't quite know where to start....