Which dash cam gives a good value for money and specification?
I am buying a new car in October and wish to fit a dash cam. I've looked at various comparison sites and wonder what, in your opinion, gives a good value for money and specification.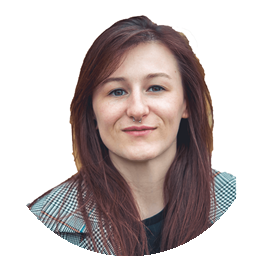 When it comes to dash cams, there are loads of options around. Without knowing your budget, we'll try to give you an idea of the ones that we think are the best value for money. In our opinion, the most important things when buying a dash camera are resolution (the quality of the footage) and time/date/speed stamping on the recordings so you can hand this over to your insurer to corroborate your side of the events if needs be. Our advice would be to look at the reviews we've linked to below, and read a bit about the cameras. If nothing else, take a look at the footage in the reviews so you can see whether it's the quality you want. More expensive cameras offer more features, like Lane Departure warning, speed camera alerts etc - so it depends if you want that. Most people just want a simple camera that records footage, especially if they have a new car that offers plenty of features anyway.
I would suggest the £50 YI Smart. It offers 1296p @ 30fps footage (which is above average and enough to make out number plates) and WiFi, so you can review/edit/download the footage on your phone. Though it doesn't offer GPS, so it won't be able to map your journey or show your speed - if you want that feature then you'll need to look elsewhere. It also offers lane departure warning and a forward collision warning - though these don't work as well as more expensive dash cameras.
If you want a dual dash cam, we recently reviewed the Nextbase 512GW and 512GW rear camera:
kit.honestjohn.co.uk/reviews/review-nextbase-512gw.../
But there are also cheaper (front-facing only) options, like the very good Garmin 55:
kit.honestjohn.co.uk/reviews/review-garmin-55/
In terms of what we think is the best dash cam on the market right now, the Nextbase 522GW just won our Dash Camera of the Year award in May 2019. For £120, it features GPS, WiFi, Amazon Alexa connectivity and Emergency SOS so you can alert emergency services of your location in the event of an accident. Resolution is 1440p @ 30fps with a 140-degree viewing angle and a built-in polarising filter so the footage is a big improvement over the 512GW. However, it doesn't offer 4k footage, which the Nextbase 612GW does. Nextbase has also renewed its partnership with SureThing, offering those who buy a Series 2 dash cam 25% off a policy with the insurer:
kit.honestjohn.co.uk/reviews/review-nextbase-522gw.../
Answered by
Georgia Petrie
on