Smartphone app of the Year shortlist
There are thousands of motoring-related apps available, but which ones will actually prove useful? We've been testing scores of different apps over the past 12 months and we've selected our best five for this shortlist.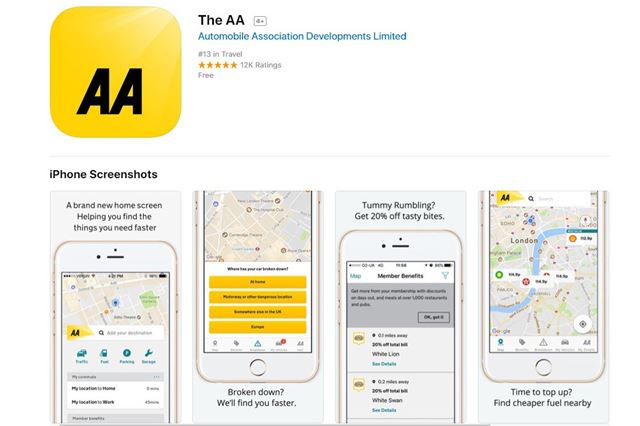 1


The AA
The AA is one of the most well-known motoring brands and its app has plenty of useful, free features. For starters it will let you accurately report a breakdown location, plus it shows local traffic alerts. You need to be an AA member to make the most of it, though – and if you are then you can access local fuel pricing and parking information nearby.