Top 10: Gifts under £25
Have you set your spending limit to £25? Well, you've come to the right place then. You can get a lot of bang for your buck for that price - so, from Cheese Making kits to Harry Potter novelty lights - check out our top 10 picks for £25 or less this Christmas season.
Top 10: Gifts for women | Gifts for £10 or less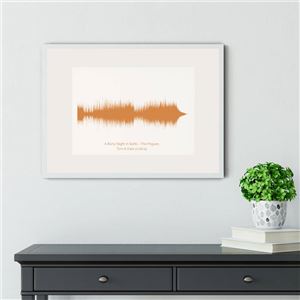 1
Personalised Favourite Song Sound Wave Print
This bespoke print looks great as a feature piece on any wall, just choose any song and personalise the text too. It's the ideal gift for music fans, homemakers, creatives and the ideal wedding and anniversary gift. Simply choose your song and it'll be converted into a visual sound wave.
You can even send a recording to create a poster from, for instance, your own band or your baby's first words. The poster is available to be printed in red, blue, black, green, orange and grey - however, remember that'll you'll simply receive the print in a poster tube at this price. Framing options are extra.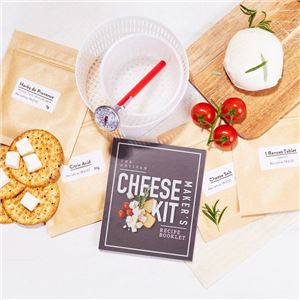 2
The Artisan Cheese Maker's Kit
There is nothing more impressive than presenting your guests with an extravagant post-dinner cheese board. That is unless you crafted this lavish platter yourself.

This kit contains everything you need to make ten batches of gourmet cheeses, and it's a lot easier than you'd think. Just imagine, home-made mozzarella melted on your pizzas and the freshest goats cheese crumbled over your salads. With the help of the included step-by-step recipe booklet, you'll be feasting on your own fresh and fragrant fromage in just an hour or so.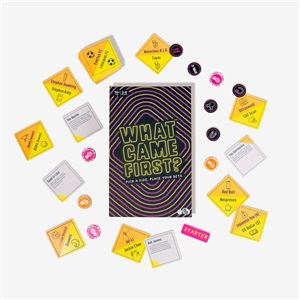 3
What Came First?
What was invented first: sandwiches or the USA, Redbull or Nespresso, the bikini or the surfboard? The oldest wins in this betting-style board game. Pick a side and place your bets - if you get it right, you'll be zipping around the board in no time. Get it wrong, however, and you could end up back where you started.

Good luck and remember to gamble responsibly.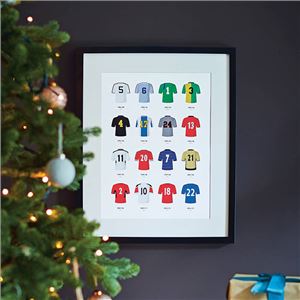 4
Classic Kits Football Team Print
This print showcases the most iconic kits worn throughout your favourite football team's most memorable seasons. It's the perfect gift for any football fan's home, no matter who they support. From the International squads of England, Germany and Brazil all the way through to the Sunday League, every football team has its own unique story which can be told through the classic kits that were worn in these iconic moments. 
Each print consists of sixteen digitally illustrated jerseys, incorporating classic home and away kits from your chosen team. Just enter the name you would like into the box on NotOnTheHighstreet website (linked below), but note that the print does not feature the names of the club or players, nor does it come framed at this base price. Available as an A3 print or 40x50cm framed print (for £20 more).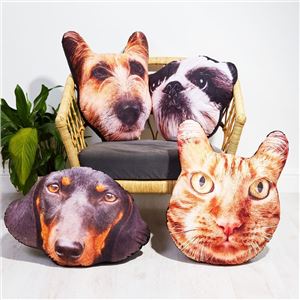 5
Personalised pet cushion
Pet Monster Mushions are GIANT cuddly cushions featuring the face of your fur baby, obviously. All you have to do is upload a high-quality photo and the Firebox team will do the rest.
Remember, no blurry, low-quality shots - or your Monster Mushion will be blurry and low-quality too.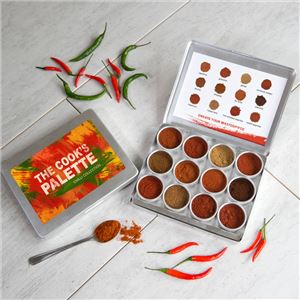 6
Rare Chilli Powder Collection
The Cook's Palette Chilli Collection takes you on an exotic journey of some of the best chilli powders from around the globe, perfect for creating your own culinary masterpiece. From the legendary world's hottest Carolina Reaper to the fruity flavours of Mexico and the colourful chillies of India, this exclusive collection of 12 contains everything a masterchef needs to create a mouth-watering work of art.
Each powder is stored in an individual round screw lid tin with a clear lid. The set contains: Carolina Reaper (minimum 2g), Naga Bhut Jolokia (minimum 2g), Kashmiri (minimum 5g), Ancho Grande (minimum 5g), Chipotle (minimum 5g), Guajillo (minimum 5g), Cayenne (minimum 5g), Habanero (minimum 5g), De Arbol (minimum 5g), Pasilla (minimum 5g), Hungarian Noble Sweet Paprika (minimum 5g) and Hot Oak Smoked Paprika (minimum 5g).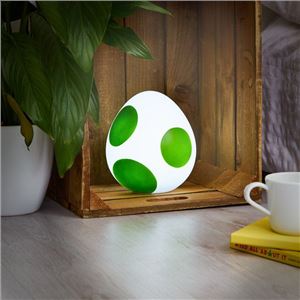 7
Novelty light
With the resurgence of old-school games, thanks to the Nintendo Switch, older and younger gamers alike can pine after this lifesize replica of a big Yoshi egg. It provides the perfect ambience for a long night of playing your favourite titles, but it isn't the only novelty lighting on offer from Firebox.
The USB-powered Golden Snitch light will infuse your home with a golden glow for less than the price of the train to Hogwarts.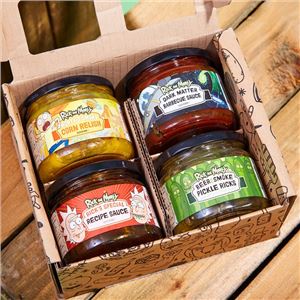 8
Rick and Morty Survival Rations
When you're travelling through time and space, you're going to need some survival rations. Things in the Rick And Morty universe often take a dark turn right when you least expect it, so it's a good idea to have some… jars of sauce in your pockets.

Say hello to this special gift box of four Rick And Morty approved sauces - including Rick's Special Recipe Sauce, Morty's Smoky Corn Relish, Dark Matter Barbecue Sauce and Beer & Smoke Pickle Ricks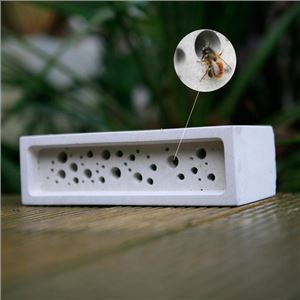 9
Green and Blue Bee Bricks & Blocks
Green & Blue's Bee Block is a modern and stylish take on the bee hotel - designed to help solitary bees while looking good in your garden and lasting for many years. At around £23, the Green & Blue Bee Block is a little more expensive than a bee hotel made from wood, but with a sturdy design and used in the right location, it should last for many more years.
It makes a great present for anyone who is in the process of renovating their house, whereas - at under £20 - the smaller Bee Block makes a perfect smaller gift for nature enthusiasts or kids and is ideal stocking-filler material. The blocks come in a range of colours and other shapes and sizes, too.
Buy it now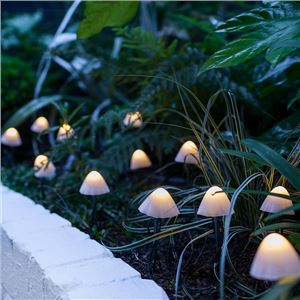 10
12 Mini Mushroom Solar Stake Lights
This string of 12 mini mushroom solar lights is perfect for adding a magical atmosphere to any outdoor space. Each squidgy toadstool is 20cm tall and houses one warm white LED for a soft, enchanting glow. Group together and stake into the soil or soft ground at varying heights for a truly magical display when night falls.
Just remember to pop the solar panel in a sunny spot so your mini mushrooms can charge during daylight hours.