What is it?
Kawasaki might be the force to beat on track in superbike racing, but it's been much slower to join the semi-active suspension arms race that's been raging in the roadgoing superbike class. That's all resolved with this, the ZX-10R SE. A benefit of waiting a little longer to introduce its Kawasaki Electronic Control Suspension (KECS), is the Japanese firm has reaped the rewards of others testing it out.
For starters, that means you can expect this technology to be glitch-free as there have been no reported troubles with it on other makes. A second advantage Kawasaki has gained by holding fire on this tech is it now comes to market with a more sophisticated version to catapult itself to the forefront in this area.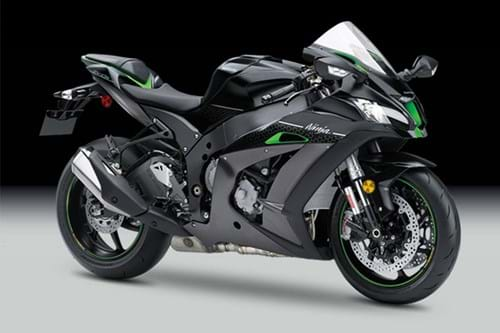 What's it like?
The more sophisticated tech is immediately obvious when you take the ZX-10R SE on to typical British roads. In its default Road setting, the suspension demonstrates that plush pliancy we've come to admire from this bike. It mops up dips, crests and potholes with a graceful ease that others could do well to mimic.
You'll also notice a little less pitch under braking or squat when accelerating hard as the electronic systems take care of stiffening the suspension to suit. This is done a thousand times per second, so it's as much as five times quicker at calculating what's best for the conditions than some earlier systems.
The result is a bike that feels comfortable, stable and settled yet it can tip into corners and hold a line without the rider either having to muscle it into a turn or put up with any wallow mid-corner.
A telling result of Kawasaki's KECS set-up is the rider never feels the front end push back through the bars under heavy braking in the way it can on other bikes so equipped. This is a measure of how accurate and astute the ZX-10R SE's engineers have been in choosing the way it behaves and has endowed it with a very natural feel.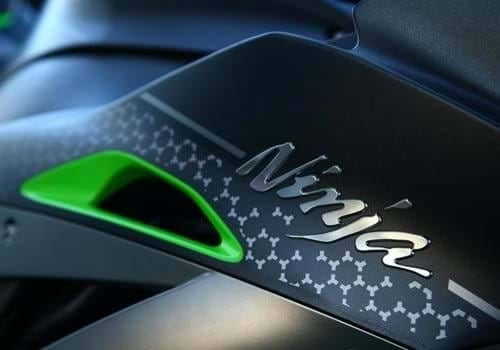 Another way to appreciate just how good that standard Road setting is for most conditions is to switch over to the Track mode. It tautens everything up in the suspension and there's a marked difference between the two. Faster road riders will find the Track option ideal for smooth A-roads and racing circuits.
For the more dedicated rider, there's also a Manual setting that lets you choose individual parameters for the suspension. Us? We'd stick to swapping between Road and Track as the surface and our mood dictated.
A word of warning, though. With the Track offering selected, the suspension does pick up much more on undulations and ripples on the road, so it can make the ZX-10R feel that bit more nervous. Stick with the Road option and it glides along in a way that few superbike rivals can get close to matching.
This makes the ZX an effortless machine to use at eight-tenths of its ability. Accessing those final sectors requires you to rev the engine hard as it doesn't have as much low-down instant urge as we'd like. The RR version has a more potent motor that would be well suited to this SE model, but this is a minor complaint rather than anything that would steer us away from the Kawasaki.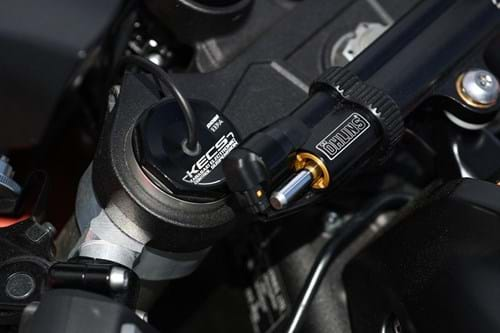 It's easy to keep the engine on the boil thanks to the clutchless up-shifts and, in this SE model, you can also make clutchless down changes too thanks to the electronics. This is something the standard ZX-10 doesn't have and the SE also comes with an auto blipper to match engine revs to road speed as you change down a gear. Again, it makes the ride remarkably easy and lets you concentrate on the road ahead.
As for the brakes, you get Brembo calipers with ABS anti-locking for top notch feel and stopping power, while lightweight Marchesini wheels add to the general air of a top quality bike.
It's a shame Kawasaki doesn't offer a paint scheme with more of its traditional vibrant green colour than the splashes seen on the SE as this is a bike that deserves to stand out more than the muted carbon finish does. On the upside, the riding position is excellent and comfort's good.
Should I buy one?
The ZX-10R SE brings race savvy suspension tech to the road in a way no other superbike has, which makes it a serious contender for your attention and cash. Kawasaki has made the ZX-10R a more rounded, able sports bike than it was before the SE arrived with its semi-active suspension.
It retains the character of the bike while making it easier for most riders to fine tune the bike to their tastes and needs at the touch of a button. With this kind of sophistication made so easy to access and use, it explains why the ZX-10 is doing so well in racing.