Top 10: Car seats for four-year olds
As your child grows, so should their car seat. These are the best seats that are designed to take your small passenger from toddlerhood through to the point where they don't need a seat at all.
Don't forget to check the compatibility of your own car by using our unique Car Seat Chooser.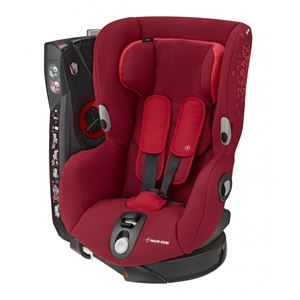 6
Maxi-Cosi Axiss
The Maxi Cosi Axiss is suitable for toddlers from 9 to 18 kg (approx. 9 months to 4 years) and enables parents to secure their child without leaning over and squeezing in between the car seat and the back of the front seat. This Group 1 car seat rotates 90 degrees in the direction of the door opening and allows front-on access to easily lift your child in or out of the car seat and secure them within seconds.

It features 8 different reclining positions, ranging from an upright to sleep mode and each position is easily selected using the lever on the front of the seat. The seat has extra padding for your child's head, back and bottom and the headrest and harness are easily adjusted to ensure a secure and comfortable fit as your little one grows.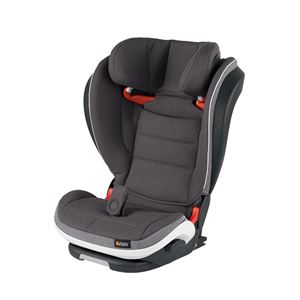 7
BeSafe iZi Flex Fix i-Size
The iZi Flex Fix is the first seat from Norwegian firm BeSafe to conform to the very latest set of safety requirements – the second phase of the i-Size laws. While the first phase concentrated on baby seats, the second set looks at seats for older kids. The changes mean increased side-impact protection, as this is now part of the new crash testing procedure.
It's also designed to be a slim seat overall so that it takes up less space in the car meaning other passengers have a bit more elbow room, while still giving the child in the seat enough room to be comfortable.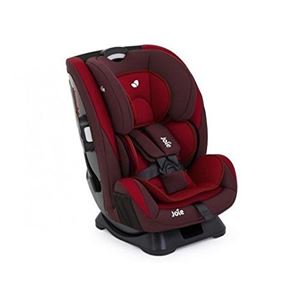 8
Joie Every Stage FX
Joie's taken what might be seen as an odd business approach with the Every Stage FX, as it only wants to sell you the one car seat for the entirety of your child's life. This seat will take you all the way from birth through to when your child tips the scales at 36kg and can dispense with a seat entirely. It can be secured in place with either Isofix arms or the seatbelt, so can be popped into an older car without the requisite hoops.
It doesn't match up to the latest i-Size safety requirements, but it is still fully compliant with the previous, still legal, testing. Partly as a result of this, it is slightly cheaper than it might otherwise be, coming in at just £240.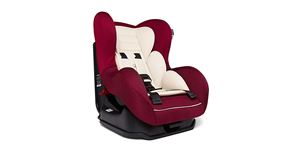 9
Mothercare Madrid
Suitable from birth, the Mothercare Madrid car seat is used in the rear-facing position from birth to 10kg/20lbs, then it must be used forward facing to 18kg. It features three seat recline positions and a 5-point harness which has individual harness tensioners for added safety, plus, the seat has deep wide wings with side impact protection. The seat reclines on its own axis, too, with built-in locking clips to maintain the tension of the belt.

The comfortable padded cover on the seat is removable and washable, simply unhook the cover from around the outside of the car seat shell.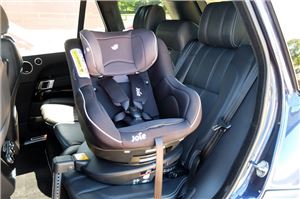 10
Joie Spin 360
The Joie Spin 360 is great value for money. It doesn't have all the features of rivals, for instance there,'s no rebound bar, but the seat itself has top quality and, more importantly, sturdy feel to it. The fact it's a bit lighter means it's easier to move between cars, although like most of these swivelling seats, it's not something you'll want to keep doing as getting any seat into Isofix points can be fiddly.
It looks even more seat for your money when you take into account the fact it can be used from birth until around four-years-old, although it's always best to go on the 18kg weight limit as age is always just a guideline. The easy swivelling action, sturdy handles and metal seat belt buckle give the Joie a reassuringly quality and safe feel. It's no budget model either with plenty of features like a ventilated base and plenty of recline position.
Buy it now
Related Articles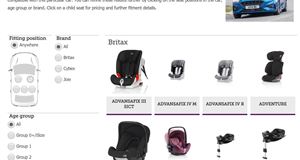 Child seats
Our unique car seat calculator shows you which child and baby car seats will fit your car.