Top 10: Car seats for four-year olds
As your child grows, so should their car seat. These are the best seats that are designed to take your small passenger from toddlerhood through to the point where they don't need a seat at all.
Take a look at all our car seat reviews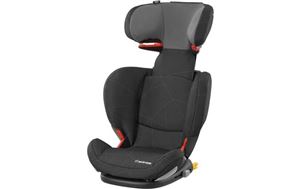 1
Maxi Cosi Rodifix Airprotect
As with the car itself, you hope you never have to use most of the extra safety features on a child seat. The Airprotect system in the Maxi Cosi Rodifix offers additional protection in the case of a side impact, as it diffuses the force of the impact thanks to an air-filled foam cushion either side of the headrest.
The Isofix fittings make it easy to slot in and out of a car, and the seatbelt retaining clip makes sure that the belt sits correctly across your child's front. Another added bonus is the ability to recline, which is something not universally offered on seats of this size. It's only possible to move it into one of two positions, but it offers greater flexibility than many.
Buy it now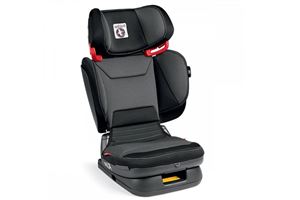 2
Peg Perego Flex
As your child gets bigger, their car seat inevitably gets larger and harder to haul in and out of a car. The Peg Perego Flex folds down totally flat, can be locked in place and has a handle so it can be carried easily. As a seat there is a decent amount of flexibility, too.
It can be fixed in place by the belt or via the Isofix fittings, and it has a wide range of adjustment with four different elements that can be tweaked. The headrest has five settings, the backrest has three settings, the back angle has four positions and the side wings spread open by 10cm. Older kids, and parents hoping to keep their seats slightly cleaner, will appreciate the in-built cup holder.
Buy it now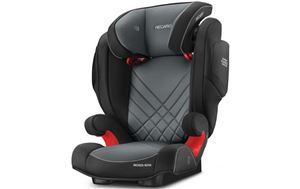 3
Recaro Monza Nova 2
The added features on a child car seat are normally there to please the parents, but the Recaro Monza Nova 2 has a couple of extras that will appeal to kids. Not only is there a pocket for storing an MP3 player, but there is a pair of speakers built into the headrest so your small passenger can listen to their preferred entertainment without it blasting out over the car speakers. It uses an aux port, but comes with a cable included.
The seat is primarily secured to your car thanks to the Isofix fittings, but can be held by a three-point belt for occasional use in cars that don't have the necessary loops. The Recaro is also praised for its ventilation system, which helps keep the child sat in it cool on hotter days, while it also boasts added support around the arm rests and a headrest that is adjustable to 11 different settings. The one big shame is that the back isn't adjustable, so it can't be reclined for sleeping.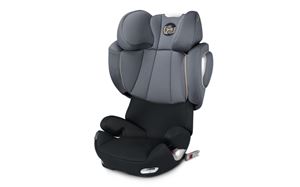 4
Cybex Solution Q3 Fix
Compared to many other seats, the Cybex Solution Q3 Fix is priced quite high. There aren't any clever gadgets or gimmicks to justify this price, so Cybex is hoping to win buyers over with the seat's design, which it says makes it the safest it has ever made.
The specification certainly suggest that it should be, too, with features such as Isofix, height and width settings that adjust automatically to be at the optimum position and a side-impact protection system. One feature that will be popular on longer or night-time drives is the adjustable headrest, which can be tilted backwards to allow your child to sleep easier and still have their head supported.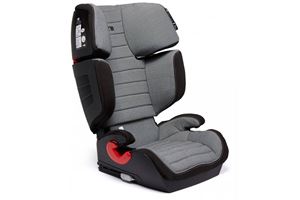 5
Mothercare Palma
Mothercare's own-brand Palma car seat doesn't have the big-name appeal of some of the other seats, but it does still come with a selection of features that make it a compelling all-rounder. Held in place by Isofix anchoring points, and offering side impact protection, the Palma has good safety credentials.
The height adjustable head support is appealing, too, as it will allow it to grow with your child. There is a distinct downside, though – this seat is heavy at a whopping 12.2kg, which is more than double some rivals. Best avoided if you want to swap it between cars on a regular basis.
Buy it now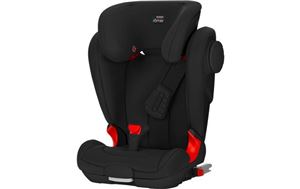 6
Britax Romer Kidfix II XP SICT
Getting a child into a seat and positioned perfectly is one thing; it's another making sure they don't squirm around and move the belt out of position in the process. Britax reckons that it's got a system that will prevent this from happening.
The SecureGuard system makes sure the belt stays in place, while padding that sits in front of the child spreads the forces in case of an impact, diverting it away from delicate areas such as the neck. Extra side-impact protection and soft padded wings boost comfort and safety that bit further. It's a pricey seat, though, at not far shy of £200, and it is hefty at 7.4kg.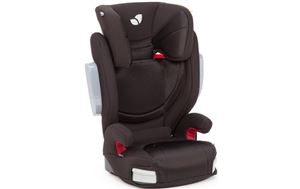 7
Joie Trillo
Not everyone can justify a huge outlay on a car seat, especially if it is for a second vehicle or occasional use. The Joie Trillo is one of the more basic and affordable seats available, making it perfect for, say, grandparents.
Despite the budget price it gets lots of features, including seatbelt guides, a headrest that can be adjusted one handed and padded arm rests. It doesn't get full Isofix, and instead has 'Isosafe' connectors, which are lighter metal hooks that connect to the car's mounting points to act as a guide – the seatbelt does the rest.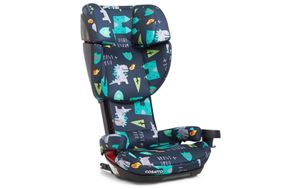 8
Cosatto Skippa Fix
Have you got a child that refuses to get into their seat because it's too boring? Or just one that likes to express their personality at any opportunity? The Cosatto Skippa Fix caters firmly to those that like to make a statement, with a wide and wild range of cover designs.
There is more to it than looks, though, with a luxury padded seat and armrests and two reclining positions to help your child sleep. A drinks holder helps minimise spills onto that funky fabric, while the cover is removable so you can wash it if the worst happens.
Buy it now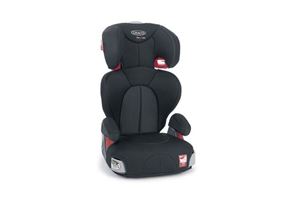 9
Graco Logico L
There are pricier options in the Graco range, but this model has a few things going for it that make it worth considering. Chiefly among this is the weight. At just 3.8kg this is a positively feather-like seat compared to some on this list, making it a worthy option for those that need to move it around regularly, or those who are less able to life heavy weights.
One of the reasons it's so light is the lack of Isofix, so it will have to be secured by the belt. That lightness might also mean it is better suited to slightly older children, as their extra weight will give the setup a little more solidity. The pair of retractable cupholders is a nice touch, as is the reclining function, while the bright red seatbelt guides should help with fitting.
Buy it now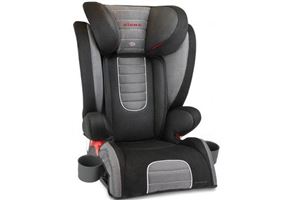 10
Diono Monterey 2
Diono's Monterey 2 is a two-part seat, with the ability to remove the back for when your child gets big enough to rely on the cushion alone. The back is no temporary fix, though, with a solid amount of reinforcement and a wide range of adjustment – it moves through 11 different positions and by up to 16.5cm.
Other little touches include a set of rubber grip pads on the base, which help the seat stay firmly in place in the case of a crash. This adds a little more reassurance to those who might be concerned by the lack of full Isofix. Instead it gets an Isofast system. This uses hooks to grip onto the Isofix loops on a car, but doesn't have the full solidity of the metal arms of Isofix.