Top 10: Experience days
Experience days don't have to be about tearing around a deserted airfield in someone else's car. Thrills, adventures and delights come in all shapes and sizes; here are ten non-automotive experiences that are sure to deliver.
Top 10: Automotive experience days | Top 10: Gifts for petrolheads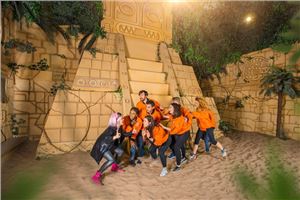 1
The Crystal Maze LIVE Experience for Two
Enjoy this special opportunity to be a slightly baffled person locked in a room while people shout things at you with this Crystal Maze experience for two. Just as with the TV show you'll travel through four zones in an attempt to win crystals, buying you time in the Crystal Dome. It's only available in one location but anyone aged 13 or up can take part.
Buy it now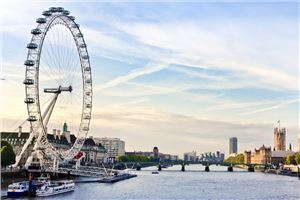 2
Thames Lunch Cruise for Two
You and a lucky companion can enjoy a delicious two-course meal, complete with tea and coffee, as you dine on a relaxing cruise along the Thames. Take in all the sights as you travel through the heart of London, enjoying mouth-watering dishes and the freedom of being offshore. Some of the landmarks you will see up close include the tallest building in Europe – the Shard, and a genuine WWII warship – the HMS Belfast.
Buy it now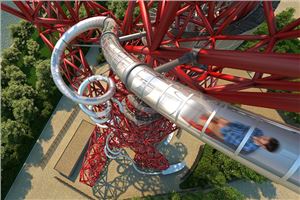 3
Skyline Views and The Slide at The ArcelorMittal Orbit for Two with a Bottle of Prosecco
Fall in style and descend the world's tallest and, at 178m, longest tunnel slide with this experience. Spiral down what is also the UK's tallest public artwork, shoot through light and dark breathing in dramatic cityscape views as you go. During your 40 second trip, you'll cruise at speeds of up to 15mph, weaving your way through the ArcelorMittal Orbit's iconic loops and curves. Back on ground level, you can make your way over to The Last Drop at the base of the Orbit for a bottle of Prosecco.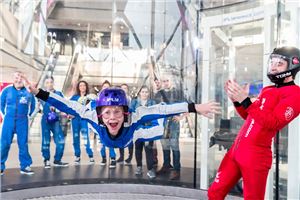 4
iFLY Indoor Skydiving
If the idea of indoor skydiving is new to you, it's worth pointing out that the key advantage is you can enjoy the feeling of freefall without the troublesome bit of having to throw yourself out of an aeroplane. Jump into the 120mph wind tunnel and enjoy two one-minute flights, all with the security of an instructor alongside you.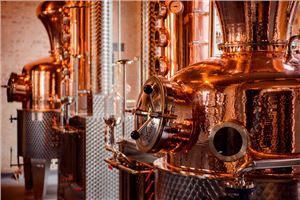 5
East London Liquor Company Spirit of Gin Tour and Tasting for Two
An experience best travelled to via public transport, this gin tasting experience takes you to the East London Liquor Company's distillery in the east of London and guides you through the history of gin as well as its current popularity. Sample the company's own gins and other world gins, and more than likely make a few purchases while you're there.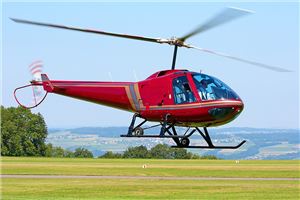 6
Introductory Helicopter Lesson
If flying a plane isn't challenging enough for you then this helicopter experience will be just the thing. A fully-qualified, Civil Aviation Authority-licenced instructor will give you a detailed briefing before you take to the skies for a flight of approximately 20 minutes, during which you'll get to take the controls.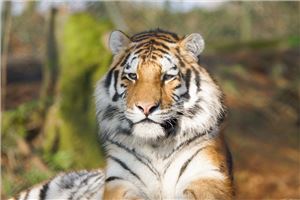 7
Tiger Encounter for Two at Dartmoor Zoo
Get a lot closer than a regular zoo visitor with this Tiger Encounter experience. You get a tour of the park from one of the zoo's keepers before you head behind the scenes of the tiger enclosure, getting up closer than any other visitor to a Siberian Amur tiger. Then you can take your certificate and let your heart rate return to normal with lunch for two in the Jaguar restaurant.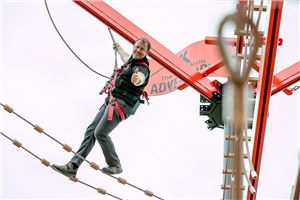 8
The Bear Grylls Adventure - Basecamp plus High Ropes for Two
A Bear Grylls adventure that thankfully does without the need to consume fluids other than water, this experience packs in a host of challenges including the assault course, an escape room, a maze and archery. Your adventure is also captured by on-site photographers and a wristband tracks your success or otherwise.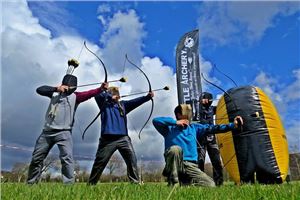 9
Battle Archery Experience
Nothing gets the blood flowing like some unhealthy competition, which makes this archery experience all the more exciting. Team up and head into battle armed with as many foam-tipped arrows as you can carry and compete over two hours in a series of paintball-style missions and matches. It's also one of the cheapest experiences here at just £30 per person.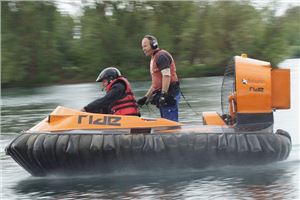 10
Hovercraft Experience for One
An experience that will make driving a car at high speed look like a doddle, try your hand at piloting a hovercraft - one of the few vehicles that's equally at home on the water as it is on land. You get the all-important safety briefing before learning the controls on land, then you can try it out on the 30-acre lake.
Buy it now