Top 10: Motorcycle gloves for small hands
There are endless options for motorcycle gloves, but if you have small hands then you might struggle to find something that fits properly. Ideally, they need to be comfortable, flexible, protective and breathable. We take you through some of our favourite options (both men's and women's) across a range of styles and brands - including gloves for all types of riders and seasons.
Top 10: Motorcycle helmets under £200 | Top 10: Essentials for new riders
Related Articles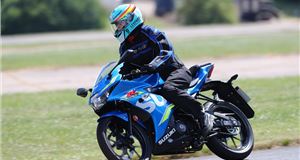 Motorcycles
Getting into riding a motorbike or scooter can be confusing when you don't quite know where to start....