What are they?
The Furygan TD12 are the ideal glove for summer riding - offering stretch textile between the fingers and mesh for added ventilation. They're quite thin, so definitely not the type of glove we'd want to wear belting it around a track - but they're excellent for casual riding in hot weather.
What are they like?
We initially got the TD12 after some extensive research into reasonably priced summer gloves that would fit our small hands. We opted for the XS (yes, our hands are that small), but the sizes go all the way from XS to 2XL - so you shouldn't have too much trouble finding a size that works for you.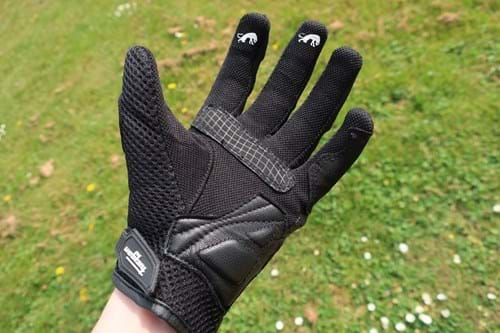 There's a double layer of foam on the palm, however, the glove -for the most part - is very thin. It's comprised of a polyester and goatskin construction with a Velcro wrist adjuster and hard external knuckle protection. The TD12 are also CE approved and feature silicone grip on the index and middle finger.
Should I buy them?
If you're looking for a very reasonably priced pair of gloves to ride in the summer, for urban commutes rather than track days or touring, then the Furygan TD12 are an excellent choice. Our only downside is that they could offer more grip and, if there it starts raining while you're riding, you might find your hands aren't as protected as you like.