Top 10: Soft-top roof cleaners
Making the most of your convertible when the weather is good requires a good car care routine, in particular making sure your soft top is clean and protected. Try one of these dedicated products for best results.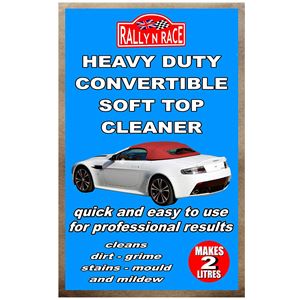 6
Rally N Race Heavy Duty Convertible Soft Top Cleaner
Unusually for products like these, this offering from Rally N Race comes as a powder that you mix with hot water before use. If that sounds like a bit too much like hard work, bear in mind that this pack costs £9 and contains enough to make 2 litres of hood cleaner, which should keep you going for several summers. Once mixed you simply apply to the roof, scrub it down and hose off.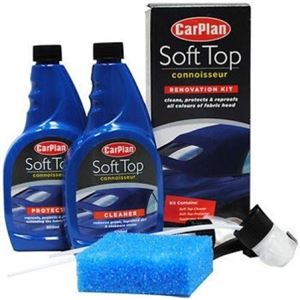 7
CarPlan Soft Top Connoisseur Kit
Another solid-gold bargain, this kit from respected car care brand CarPlan not only contains 500ml of Soft Top Cleaner but also the same volume of Soft Top Protector, and a sponge to apply them with - all for less than a tenner.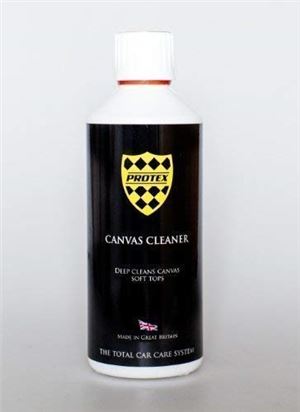 8
ProtexWorld Convertible Soft Top Cleaner
ProTex has a wide range of car care products, including several options for anyone looking to keep their fabric roof clean and protected. This Canvas Cleaner is designed to tackle dirt and grime as well as specific problems such as bird droppings and tree sap, which can be a nightmare to remove.
Buy it now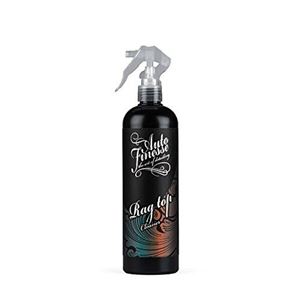 9
Auto Finesse Rag Top Hood Cleaner
Another good value offering from Auto Finesse, this Rag Top Cleaner is designed for fabric convertible roofs, coming in a 500ml trigger spray for easy application and still costing under a tenner with free delivery via Amazon. The Roof Protector spray also by Auto Finesse is designed to work hand-in-hand with this cleaner too, and includes UV protection for better resistance to the effects of sunlight.
Buy it now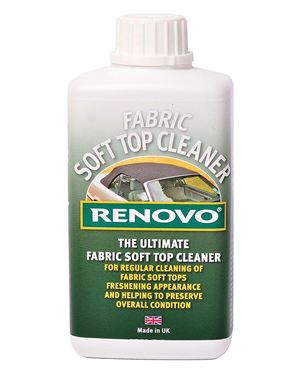 10
Renovo Soft Top Complete Kit
This kit from Renovo is designed for fabric roofs (not vinyl) that need a bit more than just a clean. You get a bottle of dedicated cleaner, a bottle of soft-top reviver and protector, as well as applicator brushes and sponge. The reviver is colour-coded to the colour of your roof (a blue version is also available) so you can have it looking like new.