Top 10: Gifts for classic car enthusiasts
From practical gifts for a wannabe mechanic to books, collectables and days out — we've rounded up the top 10 gifts for the classic car lover in your life.
Top 10: Best Car Films | Top 10: Gifts for Men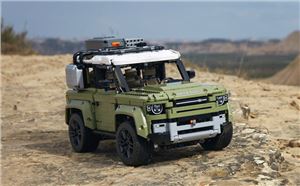 1
LEGO Technic Land Rover Defender 90
If you know, you know. The Defender 90 is an authentic icon and a cult classic amongst many classic car enthusiasts. If you didn't own one, you definitely wanted to. With LEGO's new Technic build, you can now experience the Land Rover Defender in all it's 2500-piece glory. The model includes a 4-speed sequential gearbox and gear selector with 2 levers for engaging high or low gear, a detailed in-line 6-cylinder engine with moving pistons under the bonnet and various bodywork features like Land Rover emblems, removable roof rack with storage box, pannier, ladder and traction mats, opening doors, hood and tailgate, plus a detailed interior.
Functions include working steering, All Wheel Drive with 3 differentials, independent suspension on both axles, detailed in-line 6-cylinder engine and a working winch. Turn the rear-mounted spare wheel to open the tailgate. The model Land Rover Defender measures over 8-inches (22cm) high, 16-inches (42cm) long and 7-inches (20cm) wide.
Buy it now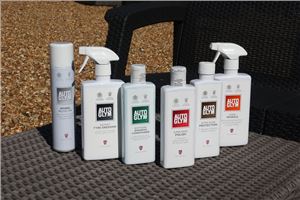 2
Cleaning kit
One of the big names in bodywork, Autoglym continues to deliver the goods with its Bodywork, Wheels & Interior Collection. This kit includes shampoo, polish, gloss protector, wheel cleaner, tyre dresser, interior shampoo, glass polish, vinyl and rubber treatment, plus a sponge, finishing cloth and drying cloth.
A cheaper, and less extensive, range belongs to Meguiar's - with the Car Care Kit offering Meguiars Ultimate Wash & Wax 473ml to clean and shine your car's finish in-between regular waxing, Meguiars Ultimate Quik Wax 450ml to maintain the paint's protection in between regular waxing and Meguiars Endurance High Gloss Tyre Gel 473ml which stops tyres from turning brown.
Buy it now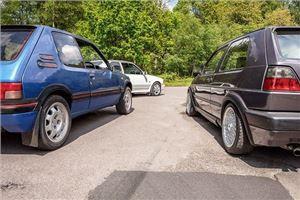 3
Triple 80's Hot Hatch Driving Blast - Buy A Gift
Step back in time to an era of limited (if any) restricting driving assists. Get behind the wheel of three hot hatches of your choice from an impressive selection of 80s icons, including the Renault Clio Williams, Peugeot 205 GTi, Volkswagen Golf GTi, Vauxhall Astra GSi or Ford Escort RS Turbo.
Enjoy three miles of racing in each one, exclusive to some of the most prestigious tracks in the UK.
>> Read our full review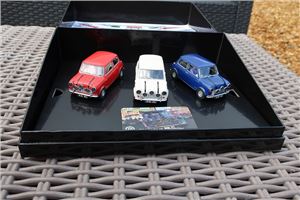 4
Scalextric Mini 60th Anniversary triple set
The original Mini was launched to much fanfare and critical acclaim in August 1959. As the swinging '60s came into full force, the Mini became an icon of motoring. It was a car for all and even took to the big screen. This year (2019), the Mini is 60, but it is still loved across the world.
To commemorate 60 years, Scalextric has a released a detailed, special edition Diamond Anniversary triple set with features that include magnatraction, working rear lights and working headlights. The set is compatible with Scalextric ARC AIR and Spark Plug, with a scale of 1:32.
>> Read our full review
Buy it now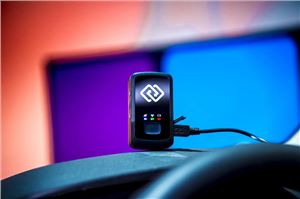 5
Rewire Security Spytrack Nano
The Spytrack Nano tracker by Rewire Security is a small tracker device for keeping tabs on any particular thing of your choice. The app integrates Google Maps and the topography can utilise satellite imagery if you choose. Using the desktop site you can set up 'geofence zones' that allow you to place markers on the map so that if the tracker goes outside of them you'll be alerted. Aside from that, you can set up alerts if the tracker moves or travels beyond a certain speed.
If you want to track a car, you'll need to buy the optional magnetic case to make it fully waterproof and stick it in the wheel arch. The case costs about £25. Or for a fiver less you could buy an official car hardwire kit. That'll also prevent the battery from running out. On that basis, it's very cost-effective.
Buy it now