Top 10: Gifts under £25
Have you set your spending limit to £25? Well, you've come to the right place then. You can get a lot of bang for your buck for that price - so, from Cheese Making kits to Harry Potter novelty lights - check out our top 10 picks for £25 or less this Christmas season.
Related Articles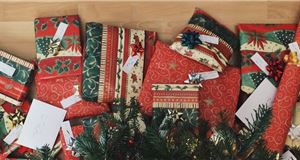 Gift Ideas
Starting your Christmas shopping? We've got you covered. On this page, you'll find all our top 10 gift...