Top 10: Motorcycle Accessories
Whether it's making your life more comfortable in the saddle, improving the safety of your motorcycle or keeping it secure - there are plenty of brilliant accessories for your bike. Here's our selection of the best gadgets and add-ons, plus a recommendation of some of the best we've tried.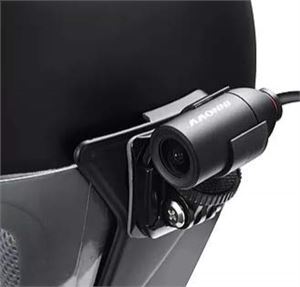 6
Helmet camera
There are two main reasons to choose a helmet camera. The first is for recreational use on track days, ride-outs or greenlaning. The other, unfortunately, is the reason most riders choose one and that's to record the poor driving of others in case of an insurance claim. Either way, a helmet camera needs to provide pin-sharp footage yet be light and compact enough not to interfere with your riding or vision.
All of these points are ably dealt with by the INNOV C5 Motorcycle Helmet Bullet Cam for around £160. While not the cheapest on the market, the INNOV's quality makes it worth it and the camera is very light when mounted to a helmet. A separate recorder and power pack stash in your pocket, so it means this set-up has plenty of recording time before it needs recharging. We've also found the sound quality is clear and free from wind noise.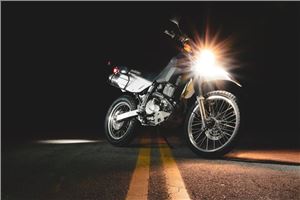 7
Uprated headlight bulbs
Fitting new headlight bulbs is one of the easiest, cheapest and quickest ways to uprate your motorcycle. This is an upgrade well within the DIY-savvy owner's scope and there's a big selection of aftermarket bulbs out there to give a brighter light and wider beam pattern. Make sure any upgrade is within the law, but any good bike shop can advise on this.
Night riding has been made much easier for us with the switch to Philips Extreme Vision H4 bulbs. We've used them in a couple of bikes now and there is a definite step up in brightness and definition. This is important on country roads and badly light urban streets where potholes can otherwise lurk in the shadows. Another bonus is other road users being able to see the bike earlier.
Buy it now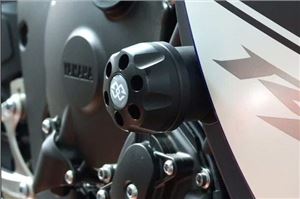 8
Crash bungs
Nobody likes to contemplate the idea of their beloved bike being damaged, but it happens and often in the most innocuous circumstances. Bikes can easily be dropped on slippery surfaces or fall off the stand, leaving bodywork and exhaust vulnerable to damage. This is where crash bungs are worth their weight in gold as they prevent expensive broken plastics, levers and mechanicals.
Of all the crash bungs we've ever tried, the Gilles Crash Protectors consistently work brilliantly. They are more expensive than many rival products, but that's because they are made specifically for the model of motorcycle. These bungs also come with a Crash Protection system that works as a shock absorber to cushion any fall and better defend your bike from damage. Depending on the make and model of your motorcycle, these crash bungs start from £100 for a set and don't require the fair to be drilled. MPW also make a wide range of crash bungs, which we've linked to below, if you're looking for something a little cheaper.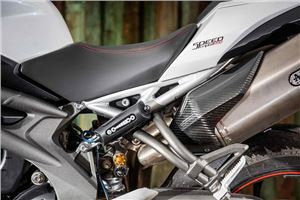 9
Chain oiler
Chain oilers take the hassle out of one of the simplest but most neglected maintenance jobs on any motorcycle: lubing the chain. From the simplest systems that rely on the chain turning to wick oil onto its surface to the most sophisticated electronic items, each offers the peace of mind of a well-oiled chain for smoother running and longer life.
We've tried several chain oilers over the years, but we keep coming back to Scottoiler's products for good reason. They are easy to install, work without any further maintenance and only need topping up with oil for the easy to access the reservoir. The cheapest option is the Scottoiler vSystem, but our money goes on the £199 xSystem thanks to its larger reservoir, adjustable flow rate and flashing LED to tell you it needs topping up.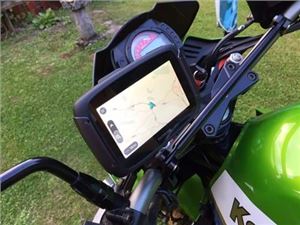 10
Sat-nav
There are a plethora of motorcycle-specific sat-navs now available. Some are more advanced than others, though this is not always a benefit as we value clear instructions and display over too many functions. We also insist that any motorcycle sat-nav has to repel even the worst weather and be easy to use with winter gloves, as well as run for a decent length of time if it's not connected to a USB charger.
The TomTom Rider 550 is far from the cheapest sat-nav you can choose for your bike, but it is one of the absolute best. We've used this device a great deal and it is very robust. There's an excellent display and, once it's wired in, you don't have to worry about charging on the move. If you're serious about touring, the £300 price is worth it.
Related Articles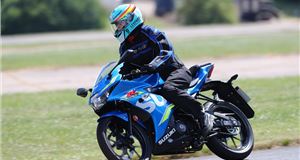 Motorcycles
Getting into riding a motorbike or scooter can be confusing when you don't quite know where to start....