Top 10: Motorcycle Accessories
Whether it's making your life more comfortable in the saddle, improving the safety of your motorcycle or keeping it secure - there are plenty of brilliant accessories for your bike. Here's our selection of the best gadgets and add-ons, plus a recommendation of some of the best we've tried.
Related Articles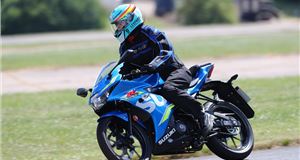 Motorcycles
Getting into riding a motorbike or scooter can be confusing when you don't quite know where to start....