Top 10: Motorcycle Accessories
Whether it's making your life more comfortable in the saddle, improving the safety of your motorcycle or keeping it secure - there are plenty of brilliant accessories for your bike. Here's our selection of the best gadgets and add-ons, plus a recommendation of some of the best we've tried.
Top 10: Cafe Racers | Top 10: Motorcycle Jacket Under £100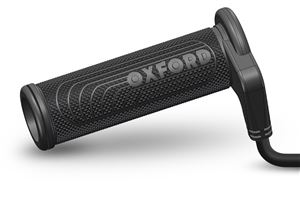 1
Heated grips
The first part of your body to feel the chill are hands and fingers. And once they're cold, it can be all but impossible to warm them up while riding. To ward this off, heated grips are one of the best inventions ever for the motorcycle. Riding in winter and the cooler ends of spring and autumn are transformed from a torture of enduring frozen digits to a delight of toasty extremities. As well as comfort, this has obvious upsides for safety as your hands work better when not turning to ice and warm mitts mean your mind is on the road ahead.
Most heated grip kits are simple to fit and keep your hands hot. One of our favourites is the Oxford Premium Sport Heated Grips that are quick and easy to wire into your bike. The grips have a soft rubber outer and five heat settings via the bar-mounted controller, as well as a battery-saving mode. At £53, this kit is a winter essential.
Buy it now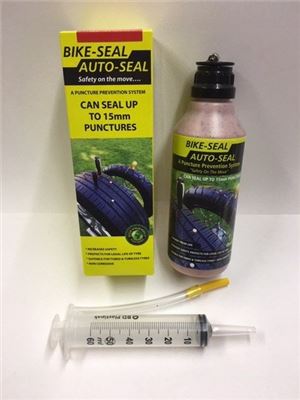 2
Tyre sealant
Punctures are the bane of any rider's life, but you can future-proof your motorcycle against this potentially dangerous problem with tyre sealant. There are different systems out there and some need regular topping up to maintain their effectiveness. You also need to consider how large a puncture the sealant can cope with depending on where you regularly ride.
Among the best tyre sealants we've tried is Bike-Seal, which works with both tubed and tubeless tyres. Unlike many others, Bike-Seal lasts the lifetime of the tyre, so you don't need to top it up. It's easy to pour into the tyre once the valve core has been removed and there's a telescopic cap to help here. A 550ml bottle will treat two tyres and costs £30.
Buy it now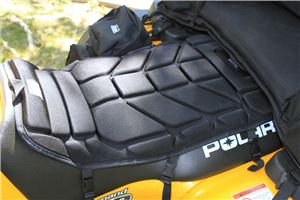 3
Seat pad
Any rider who spends more than just a short blast in the saddle will know that creeping ache that comes from a seat that's too hard, narrow or thinly padded. This is where a seat pad can save your comfort, riding pleasure and backside. Most pads use either foam or air cells and each has its advantages. We'd be more concerned about how well it attaches to your motorcycle and the amount of cushioning it provides.
Easily one of the comfiest seat pads we've used is the Coleman MadDog GearComfort Ride Seat Protector. It's a universal fit, so can be used with most bikes, and the straps are easy to attach and hold the pad firmly in place. There's plenty of bounce for day-long use and it's easy to swap between bikes. Great value at £20.
Buy it now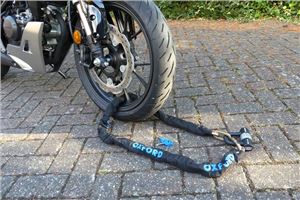 4
Bike lock
A bike lock or chain is one of the most effective ways to keep thieves at bay and it doubles as a highly visible deterrent. Whether you want a seriously heavy chain and padlock combination or a simpler disc lock, each has its merits for preventing your bike from being stolen. When choosing a lock, look for ones that resist attack for the longest possible length of time as crooks will soon move on to a softer target.
Abus is a highly regarded name in the world of motorcycle security and we're fans of the Granit 58 Lock Chain. It uses an unusual link and loop system where the lock prevents the link passing through the loop rather than tying both ends of the chain together. This means the 1.2-metre chain can be passed around larger bikes while still being compact to stow away. The lock itself can double as a disc lock, which helps justify the £150 price.
Buy it now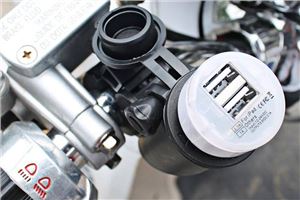 5
USB charger
Given our reliance on mobile devices in today's world, it's surprising how many motorcycles still don't include a USB charging port as standard. Adding on to your bike is not difficult, though, and it means you can charge your phone or power a sat-nav on the move. Points to look for when choosing a USB charger for your bike include how easy it will be to fit and wire, whether or not it's waterproof and whether or not you can use it while wearing gloves.
All of these questions are answered by the Show Chrome USB 13-208 Dual Port Charger that costs £56. It has a sturdy case and rubber cap to seal out the weather when not being used. Two charge ports offer versatility and two different charge settings. We also like the blue backlighting for the ports that make it quicker to locate at night. Oxford is also a reputable brand when it comes to all things motorcycling.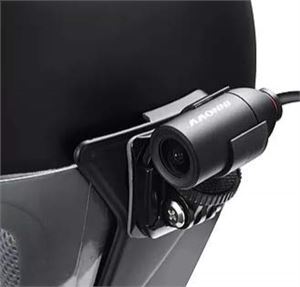 6
Helmet camera
There are two main reasons to choose a helmet camera. The first is for recreational use on track days, ride-outs or greenlaning. The other, unfortunately, is the reason most riders choose one and that's to record the poor driving of others in case of an insurance claim. Either way, a helmet camera needs to provide pin-sharp footage yet be light and compact enough not to interfere with your riding or vision.
All of these points are ably dealt with by the INNOV C5 Motorcycle Helmet Bullet Cam for around £160. While not the cheapest on the market, the INNOV's quality makes it worth it and the camera is very light when mounted to a helmet. A separate recorder and power pack stash in your pocket, so it means this set-up has plenty of recording time before it needs recharging. We've also found the sound quality is clear and free from wind noise.
Buy it now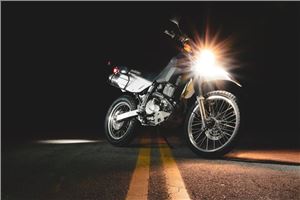 7
Uprated headlight bulbs
Fitting new headlight bulbs is one of the easiest, cheapest and quickest ways to uprate your motorcycle. This is an upgrade well within the DIY-savvy owner's scope and there's a big selection of aftermarket bulbs out there to give a brighter light and wider beam pattern. Make sure any upgrade is within the law, but any good bike shop can advise on this.
Night riding has been made much easier for us with the switch to Philips Extreme Vision H4 bulbs. We've used them in a couple of bikes now and there is a definite step up in brightness and definition. This is important on country roads and badly light urban streets where potholes can otherwise lurk in the shadows. Another bonus is other road users being able to see the bike earlier.
Buy it now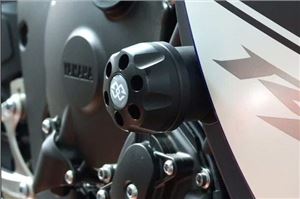 8
Crash bungs
Nobody likes to contemplate the idea of their beloved bike being damaged, but it happens and often in the most innocuous circumstances. Bikes can easily be dropped on slippery surfaces or fall off the stand, leaving bodywork and exhaust vulnerable to damage. This is where crash bungs are worth their weight in gold as they prevent expensive broken plastics, levers and mechanicals.
Of all the crash bungs we've ever tried, the Gilles Crash Protectors consistently work brilliantly. They are more expensive than many rival products, but that's because they are made specifically for the model of motorcycle. These bungs also come with a Crash Protection system that works as a shock absorber to cushion any fall and better defend your bike from damage. Depending on the make and model of your motorcycle, these crash bungs start from £100 for a set and don't require the fair to be drilled. MPW also make a wide range of crash bungs, which we've linked to below, if you're looking for something a little cheaper.
Buy it now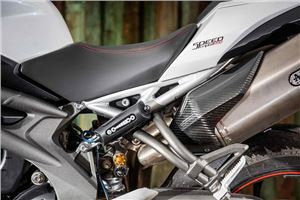 9
Chain oiler
Chain oilers take the hassle out of one of the simplest but most neglected maintenance jobs on any motorcycle: lubing the chain. From the simplest systems that rely on the chain turning to wick oil onto its surface to the most sophisticated electronic items, each offers the peace of mind of a well-oiled chain for smoother running and longer life.
We've tried several chain oilers over the years, but we keep coming back to Scottoiler's products for good reason. They are easy to install, work without any further maintenance and only need topping up with oil for the easy to access the reservoir. The cheapest option is the Scottoiler vSystem, but our money goes on the £199 xSystem thanks to its larger reservoir, adjustable flow rate and flashing LED to tell you it needs topping up.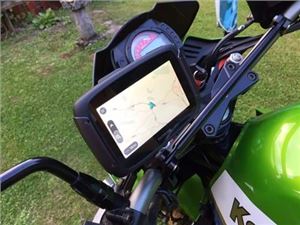 10
Sat-nav
There are a plethora of motorcycle-specific sat-navs now available. Some are more advanced than others, though this is not always a benefit as we value clear instructions and display over too many functions. We also insist that any motorcycle sat-nav has to repel even the worst weather and be easy to use with winter gloves, as well as run for a decent length of time if it's not connected to a USB charger.
The TomTom Rider 550 is far from the cheapest sat-nav you can choose for your bike, but it is one of the absolute best. We've used this device a great deal and it is very robust. There's an excellent display and, once it's wired in, you don't have to worry about charging on the move. If you're serious about touring, the £300 price is worth it.
Related Articles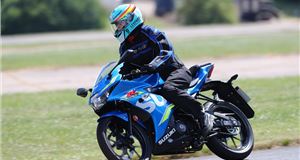 Motorcycles
Getting into riding a motorbike or scooter can be confusing when you don't quite know where to start....