Top 10: Gifts under £50
£50 can get you a lot, but with that much choice, it can be hard to narrow it down to something that your loved one might actually want. Regardless of who you're buying for, we think there's something for everyone amongst our favourite 10 gifts for under £50.
Top 10: Gifts for under £20 | Top 10: Gifts for petrolheads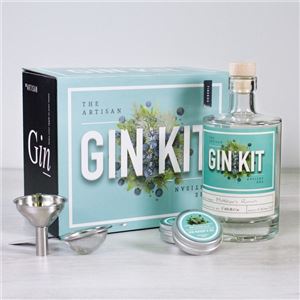 1
Gin or beer brewing kit
It can be easy to come home from work, get into your PJs and sit down to watch Bake Off. Instead, why not pick up a new hobby? Hear us out now, post-Christmas we're all going to be trying to lose a few pounds as the encroaching darkness of winter sets in. Sounds depressing, right? Exactly.
Why not get the gift of not sitting around watching Christmas telly with a Beer or Gin making kit? Firebox's The Artisan Gin Maker's Kit retails for around £30, while the Brewdog Elvis Juice Beer Making Kit sits at about £40. The kit comes with almost everything you need to brew a gallon of Brewdog's Elvis Juice, their popular citrusy beer, and the gin kit just requires you to find yourself a bottle of vodka (as super cheap or extravagant as you like. The box contains everything else you need – juniper berries, botanical mix, apparatus and a hefty artisan bottle.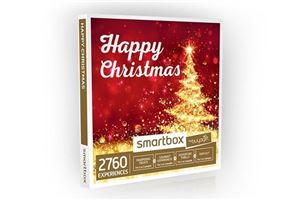 2
Buy a Gift Christmas Smartbox
Give your loved one the ultimate Christmas present, not having to fake a smile when they open a gift they don't want. We joke... kind of. Buy A Gift now offer the choice of thousands of relaxing, exciting and indulgent gift experiences at locations across the UK with the Smartbox - which is essentially the equivalent of giving someone a gift card so they can choose their own stuff.
Some experiences are for one person, while others, like the dining experiences, are for two to enjoy together. Adrenaline-fuelled adventures on offer include scuba diving, zorbing, indoor skydiving and ziplining, while the more relaxing options include spa days, pampering treatments and chocolate/wine tasting events. The voucher is also valid for 24 months.
>> Read our review of The Making of Harry Potter Studio Tour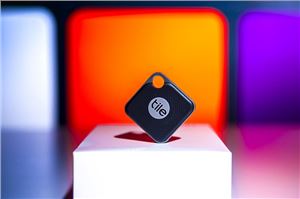 3
Tile Pro
The Tile Pro is the perfect present for the scatterbrain in your life. This small and simple Bluetooth tracker will put an end to those mornings chasing your kids to leave the house on time while you help them look for their lost keys, bags etc. The companion app helps you find whatever the device is attached to and if you lose your phone, you can ring it using the Tile. Clever, right?
Every running Tile app tracks Tiles around it too, so if you lose both then you can call upon your fellow Tile users to help you find it. With a Bluetooth range of 90m, a replaceable battery which lasts around 12 months and a one-year warranty - it deservedly won our best Gift Under £50 at the Honest John Kit product awards back in May, too.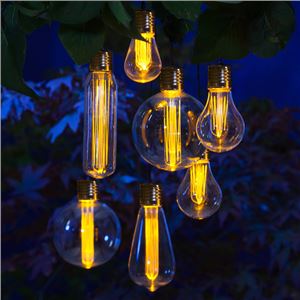 4
Edison Bulb Light Garland
Create lovely illumination in the garden with this warm white light bulb garland using LED's to create a filament effect in a mixture of bulb styles. Each garland has seven solar-powered bulbs so there are no limits to where the garland can be placed.
The string of lights are perfect to hang along a gazebo or trellis. The cluster lights were made to hang from a parasol to decorate outdoor dining or make an unusual indoor feature these lights are not solar but battery-powered which are supplied with the set.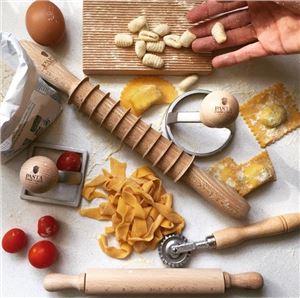 5
Raffaello Luxury Pasta Making Kit
This Pasta Making Kit from Pasta Evangelists is the perfect gift for the pasta lover in your life. Complete with doppio zero Italian flour, fine Italian salt flakes and tools fashioned from elegant beech wood, this luxurious kit includes everything an intermediate pasta chef could ever wish for.
Follow the step-by-step instructions with tips and tricks to make three Italian classics: tagliatelle, gnocchi and ravioli. Each set of instructions makes enough pasta to serve two people. Buon appetito!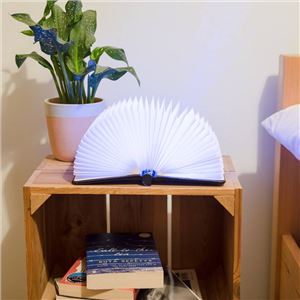 6
Book light
Fancy indulging in a bit of light reading? Masquerading as a hardback book when closed, the book lights are an innovative way to illuminate your room. The 'pages' fan out to emit a gentle light that's strong enough to read or work by.
There are five colours modes to choose from – simply open and close the book to cycle through each one. Best of all, because it's powered by 3 x AAA batteries (sneakily inserted into the spine) you can take this light anywhere you, please. Although, as is often the case, batteries aren't included.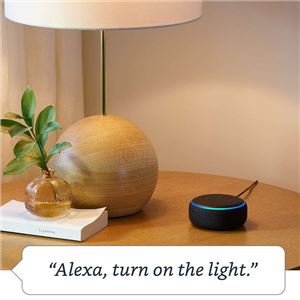 7
Amazon Echo Dot or Google Nest Mini
If you don't already know, the Amazon Echo Dot is an extremely popular voice-controlled speaker. Ask Alexa, the voice assistant, to play music, answer questions, read the news, check the weather, set alarms, control compatible smart home devices and more. You can use your voice to turn on lights, adjust thermostats, lock doors, find TV shows etc as well.
Similarly, the Google Nest Mini offers insights into the weather, news and almost anything else. Hear your personalised schedule, commute, and reminders. Set timers and alarms. The Nest Mini is also compatible with hundreds of smart devices, like lights, thermostats and TVs.
>> Read our full review of the Amazon Echo Dot (Gen 2)
Buy it now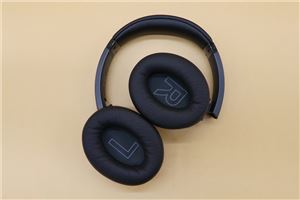 8
Soundcore Life 2
We'd argue that the Anker Soundcore Life 2 are one of the best pairs of over-ear, wireless headphones you can buy for under £100. In fact, they're less than £50 at the time of writing. A lot of the time, especially with audio kit, you're paying for the brand. And that's why the relatively unknown Soundcore are such good value. 
With the Life 2, you get what you pay for - if not more. They're comfortable and lightweight, in addition to offering ANC, a long battery life and a rich sound quality. They can't compete with brands like Bose, but with a price difference of over £150, we think these are a much better value option - especially if you're new to the world of noise-cancelling headphones. They're also often discounted on sites like Amazon. Bonus.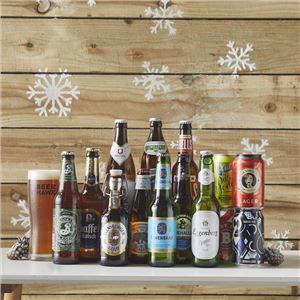 9
14 Award Winning World Lagers And Tasting Glass Gift
There are plenty of booze-related gifts on NotOnTheHighStreet, but this one is up there with the best of them- in our opinion, anyway. Lager is the world's favourite beer, and Beer Hawk has hunted out some exceptional lagers from around the world for this 14-bottle beer hamper.
This craft beer selection showcases some brilliant modern breweries and it's the perfect gift for the lager-drinker in your life. The website notes that if they're out of stock of any of the beers or glass featured in the photos, they'll substitute a beer or glass of greater or equal value to ensure you get the beers as quickly as possible.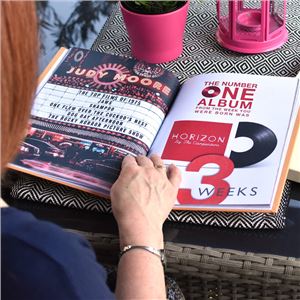 10
Personalised Book Just Of You
From the top films released during the year you were born to the greatest invention from the decade of your birth, this 60-page book will tell the story of what was happening in the world when you were born. This book offers a totally unique gifting opportunity for gift-givers and is sure to be a treasured keepsake.
Small print: The Luxury Hard Back cover book is delivered in a lidded gift box, but the Soft Back cover book comes without a gift box.