Top 10: Best vacuum cleaners for all budgets
Whether you like an upright, handheld or old-school pull-along, there's no shortage of choice when it comes to vacuum cleaners. Here is a selection of models at a variety of price points.
Top 10: Vacuum Cleaners under £200 | Top 10: Cheapest Vacuum Cleaners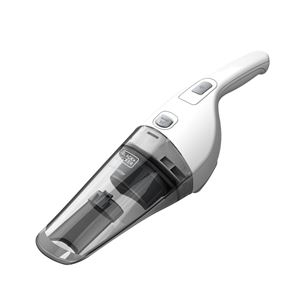 1
Black&Decker 2.4V Dustbuste
The Dustbuster range is vast, but this 2.4V version is the cheapest handheld version that plugs in at home. You can have more expensive 3.6V and 72.V versions for a little more money, but even this model has respectable power and a decent 370ml capacity.
Buy it now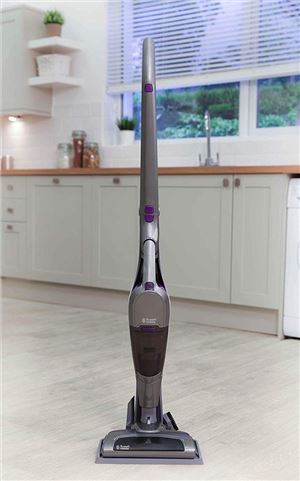 2
Russel Hobbs Turbo Vac Pro 2 in 1
The Turbo Vac Pro 2 in 1 stick vac cleaner from Russell Hobbs is lightweight and easy to assemble with no cord holding you back. Featuring a looped handle with easily accessible controls, the vac is suitable for all indoor floor types. With 16V of power, a three-hour charge gives you over 16 minutes of cleaning time and - while that isn't ideal - that runtime is more than you'd get with most other cordless vacuums at this price. This vacuum cleaner also comes with a free 1-year manufacture guarantee. A free second year guarantee is available upon registering your product on the 'Product Care' website.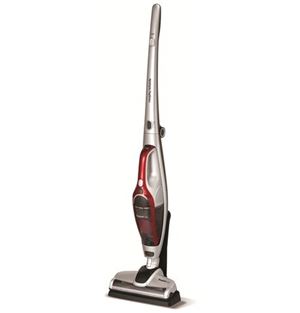 3
Morphy Richards Supervac 2-in-1 cordless
Another brand with a long association in the vacuum cleaner market, this Morphy Richards offers the popular option of handheld or upright operation but with a sizeable 18V battery for cordless operation. That battery allows up to 35 minutes of cleaning time and the handle even folds down to make for easier storage.
Buy it now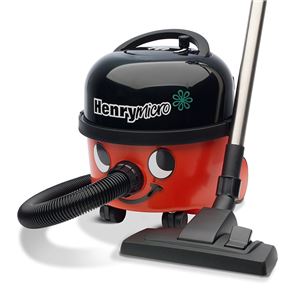 4
Numatic Henry HVR 160-11
We make no apologies for including a Numatic Henry; any vacuum cleaner that has 4.6 stars out of 5 from over 3000 customer reviews must be doing something very right. It's a no-frills, no-flash vacuum that offers very powerful suction (600w motor), bulletproof internals and a smiling face on the outside. What more could you want?
Buy it now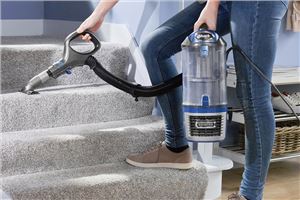 5
Shark NV601UK Lift-Away Upright
Lift-Away Technology gives you the ability to convert your vacuum from a traditional upright into a portable vacuum. The inventively-named NV601UK comes with multiple tools and accessories, while the HEPA filters and Anti-Allergen Complete Seal Technology holds 99.9% of dust and allergens inside the vacuum - according to Shark. Enhanced swivel steering also makes the lightweight Shark lift away even more flexible in tight areas.