Top 10: Must-haves for winter riding
There is a huge selection of winter kit out there for motorcyclists to choose from. Whether you're just after a pair of gloves or protection from the full Arctic-blast, we have the top 10 items that will keep you cosy, safe and focused while riding in winter - plus a recommendation of some of the best we've tried.
Top 10: Motorcycle Accessories | Top 10: Budget Motorcycle Trousers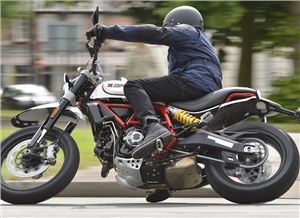 6
Trousers
You can try to layer up underneath summer trousers to stay war, but they soon become too bulky and uncomfortable. This is where purpose-made winter trousers are worth their weight in waterproof gold. Look for trousers with a removable thermal liner so it can be washed or taken out on warmer days. We'd also recommend finding trousers with reflective piping or panels and in-built armour around the knees and hips.
Leather has its advantages, even in winter, but we recommend the Frank Thomas Raptor fabric trouser because it offers excellent protection from the elements and in a crash. The outer is breathable to keep you from sweating too much, while the thermal and waterproof liners can be removed. Plenty of reflective piping helps in low light conditions, making these trousers good value at £130.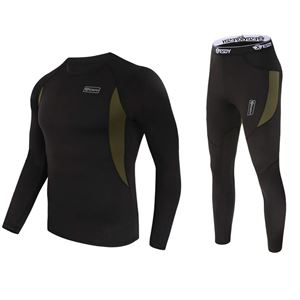 7
Thermals
You'll hear a lot of talk about base layers and core clothing, but it all amounts to the same thing: good old-fashioned thermals. Old fashioned, maybe, but still very effective at trapping warm air next to your skin to keep the cold out while also wicking away sweat. Combine thermal trousers and top with some added socks and you have an excellent starting point for any winter kit.
There's a huge variety of thermals on the market and you can spend considerable sums, but we've found simple options such as those from Decathlon work just as well. For around £8, you can have top and bottoms that fit snugly but offer plenty of stretch to stay comfortable. At this sort of price, you can have a few pairs so you don't have to worry about chucking them in the wash basket at the end of the day.
Buy it now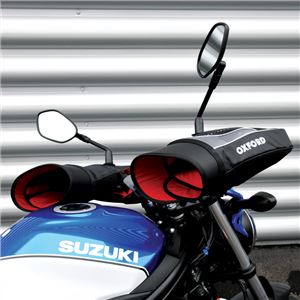 8
Handlebar muffs
Glamourous? No. Make you look like a budding London taxi driver? Yes. Handlebar muffs are one of those bits of kit that divide opinion like few others, but once you've tried them there's no denying their effectiveness. By blocking out wind blast, they create a barrier between your hands and the elements, keeping them warm and dry.
Look for handlebar muffs with added water- and wind-proofing that have lots of adjustment to fit over your bike's bars without interfering with the controls. Oxford's Super Muffs have all of this and are shaped to fit over most motorcycle bars easily. They also have reflective piping around the edges so they are picked out by car headlights more readily. Worth £40 any ride of the week in winter.
Buy it now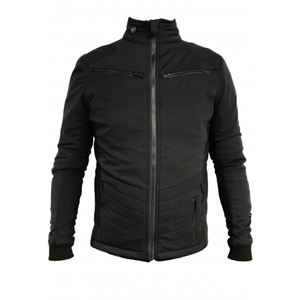 9
Heated vest
If you're after the ultimate in winter kit, a heated jacket liner is for you. Some come with their own power source, while others are attached to an external source on the bike. Either way, you will enjoy a warm glow that makes you feel like you've had a bowl of certain breakfast cereal. Find one that is made from thin fleece material for a good fit and check the cables don't interfere with your movement.
Prices for heated liners vary and the Gerbing Heated Premium Jacket Liner is one of the pricier ones at £199, but you really get what you pay for with this one. It is superbly made, very toasty and comes with a lifetime warranty. You can also add an optional temperature controller to regulate how warm the jacket is.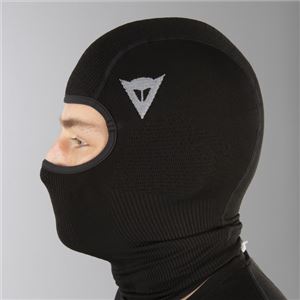 10
Neck buff
Forget about buffs with skulls and pirate designs, what we're talking about here is something that seals out the cold. Look for buffs or a balaclava made from fleece materials and doesn't have seams that begin to itch and irritate. Something elasticated is ideal for a close fit and make sure it can be thrown in the washing machine as it will get mucky when riding.
The Dainese D-Core Balaclava is more expensive than most buffs at £28, but it covers your whole head and has a breathable front panel so you don't end up with moisture build-up in the fabric. This balaclava is also hypoallergenic and anti-odour so it won't smell of last week's socks after a few rides.
Buy it now
Related Articles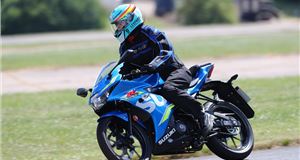 Motorcycles
Getting into riding a motorbike or scooter can be confusing when you don't quite know where to start....