Top 10: Must-haves for winter riding
There is a huge selection of winter kit out there for motorcyclists to choose from. Whether you're just after a pair of gloves or protection from the full Arctic-blast, we have the top 10 items that will keep you cosy, safe and focused while riding in winter - plus a recommendation of some of the best we've tried.
Top 10: Motorcycle Accessories | Top 10: Budget Motorcycle Trousers
Related Articles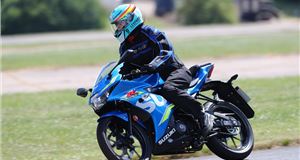 Motorcycles
Getting into riding a motorbike or scooter can be confusing when you don't quite know where to start....