Top 10: Gifts for Women
From headphones and experience days to hairdryers and face masks - here are our ten best picks for the lady in your life this Christmas.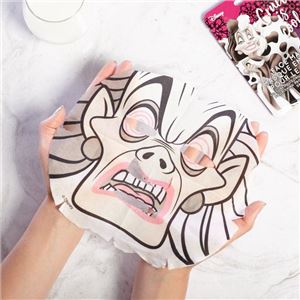 1
Disney villain facemasks
Much like the Star Wars facemasks in our Star Wars Gift Guide, these are perfect for anyone who fancies a pamper sesh while also understanding that Disney villains were the real leading ladies. In this pack of three, you'll get facemasks of Ursula: super hydrating cucumber to soothe and moisturise - Maleficent: antioxidant green tea to refresh and revitalise skin and Cruella De Vil: calming coconut for nourished and supple skin.
Having tried these ourselves, we can confirm they're quite luxurious (and cold). They'll also certainly get a laugh from your friends.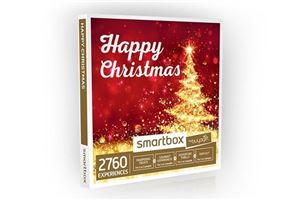 2
Buy A Gift Christmas Smartbox
Give your loved one the ultimate Christmas present, not having to fake a smile when they open a gift they don't want. We joke... kind of. Buy A Gift now offer the choice of thousands of relaxing, exciting and indulgent gift experiences at locations across the UK with the Smartbox - which is essentially the equivalent of giving someone a gift card so they can choose their own stuff.
Some experiences are for one person, while others, like the dining experiences, are for two to enjoy together. Adrenaline-fuelled adventures on offer include scuba diving, zorbing, indoor skydiving and ziplining, while the more relaxing options include spa days, pampering treatments and chocolate/wine tasting events. The voucher is also valid for 24 months.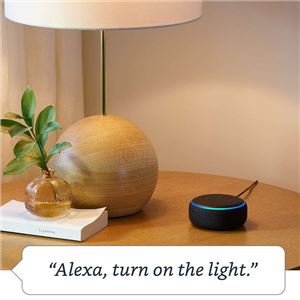 3
Amazon Echo Dot (Gen 3) smart speaker
If you don't already know, the Amazon Echo Dot is an extremely popular voice-controlled speaker. Ask Alexa, the voice assistant, to play music, answer questions, read the news, check the weather, set alarms, control compatible smart home devices and more.
Alexa is always getting smarter and adding new skills such as tracking fitness, playing games and more. You can also connect to your own speakers over Bluetooth or with a 3.5 mm audio cable. You can use your voice to turn on lights, adjust thermostats, lock doors, find TV shows etc as well.
>> Read our full review of the Amazon Echo Dot (Gen 2)
Buy it now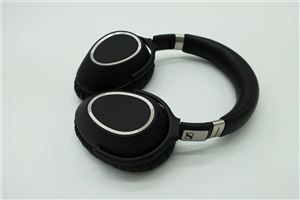 4
Sennheiser PXC 550
The Sennheiser PXC 550 offer NoiseGard Hybrid Adaptive Noise Cancelling, 30-hour battery life and touch-sensitive controls on the ear pads. The headphones have also dropped significantly in price since launching in 2016, making them a very attractive option for those who don't mind that they're getting on a bit.
The sound is crisp and detailed with a pleasant, lively quality to it and the compact design, comfort and decent battery life make them perfect for commuters and frequent flyers. The minimalist headphones feature ear-shaped (Circumaural) cups rather than typical round earcups - which we personally prefer. If you're looking for a comfortable, stylish and value for money pair of headphones for your mum/wife/girlfriend then these are ideal.
Buy it now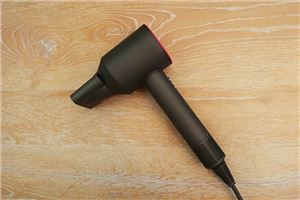 5
Dyson Supersonic hairdryer
The Supersonic took four years, plus £50 million and 600 prototypes, to perfect - so no expense has been spared when it came to engineering the motor and designing the hairdryer. It also goes a long way in explaining the premium price tag. It'll definitely save you time in the morning and, on top of genuinely feeling like a quality-built product, you might even end up ditching all your styling kit for the Supersonic.
Bottom line: it'll surely improve your morning routine and outlive cheaper rivals, but it also costs the same as two months of PCP finance on a Kia Picanto...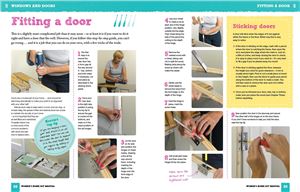 6
Women's Home DIY: Haynes Owners' Workshop Manual
How many blokes at Haynes does it take to change a light bulb? None. The girls have beaten them to it. They've also fixed the leaky tap, put up the shelves, tiled the kitchen, insulated the loft and changed the oil in the car. Why wait around for a tradesman, friend, family etc to help you do DIY around the house when you can learn all the skills you need to do it yourself?
Presented in a contemporary style, the Women's DIY Manual gives all the information needed for general household DIY. In true Haynes style, there's also clear step-by-step photography and easy-to-follow instructions with difficulty ratings for each project.
Buy it now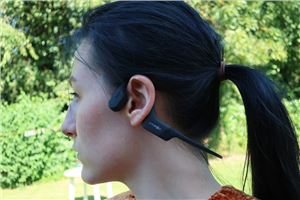 7
Aftershokz Aeropex bone-conduction headphones
For those that run, cycle etc - it can be tough to find the right balance between blocking out the world and remaining aware of your surroundings. This is where bone conduction headphones like the Aeropex come in. The newest bone-conduction offering from Aftershokz are the smallest sleekest pair of exercise headphones it's launched to date and, as you've likely, gathered, they don't go in your ears. Instead, transducers push sound through your cheekbones. While that might sound odd, the transducers vibrate as the music plays just like a driver inside of an earbud does.
They offer a great amount of versatility and despite a few gripes - like weak bass and a non-adjustable headband - the wearables are a lightweight solution for anyone who wants to be aware of their surroundings while they're out and about. Or, like us, anyone who hasn't yet found a truly comfortable pair of headphones for running. The £150 price tag is a bit steep, especially considering there's no app to adjust audio settings, but when it comes to a great all-rounder - it's hard not to recommend the Aftershokz Aeropex.
Buy it now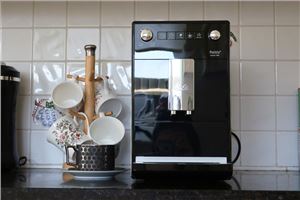 8
Melitta Purista coffee machine
Despite £400 being a lot of money, it's actually a very good value investment if you (and/or anyone else in the house) will be using it every day. We found the Melitta Purista Series 300 very easy to use and clean, with alerts when it needs to be maintained. The Favourite Coffee Function is very useful and we've made good use of it, while the same can be said for the Double Cup function.
As far as bean-to-cup coffee machines go, this one seems a reasonable bet for novices that are still learning the ropes and don't want to deal with things like tamping. Besides, if you buy two coffees per day - each at about £3.25 - then you spend over £700 a year on a coffee anyway. When it comes to coffee machines, this basic bean-to-cup leans on the side of budget-friendly, even if the price does seem quite high.
Buy it now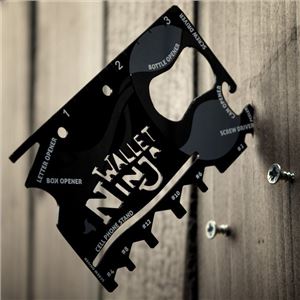 9
Wallet Ninja 18-in-1 multi-tool
The Wallet Ninja is an 18-in-1 Multi-Tool which, as the name suggests, fits in your wallet (or purse). It aims to help you tackle life's everyday battles, with features like hex wrenches, can opener/fruit peeler, bottle opener, ruler, letter opener, box opener, phone stand and a screwdriver

Made from heat-treated steel, it's a worthy instrument that you'll hardly know is there.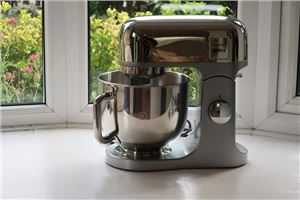 10
Kenwood kMix KMX760 stand mixer
Kenwood's newest kMix is a high-end, 1000W stand mixer that offers excellent performance and impressive style to match. The new kMix features nine mixing speeds and a 5-litre mixing bowl. It also includes a stainless steel beater, dough hook and balloon whisk - as well as a spatula and splash guard with a pouring chute so you can add ingredients without stopping the kMix.
For those that bake a lot or even those who fancy getting more into baking, the KMX760 looks great and offers fantastic performance across a range of baking techniques from bread and meringues to cakes and croissants. We've enjoyed using it a lot despite the domineering space it takes up on our worktop. Plus, with price tags of £300 on certain retailers, it's relatively budget-friendly.
Buy it now