Top 10: Best charging cables
Whether by accident or design it seems impossible for a charging cable to survive the two years before your next upgrade, so a replacement is usually required. Here are ten of the best charging cables to suit Lightning, Micro USB and USB-C phones and tablets.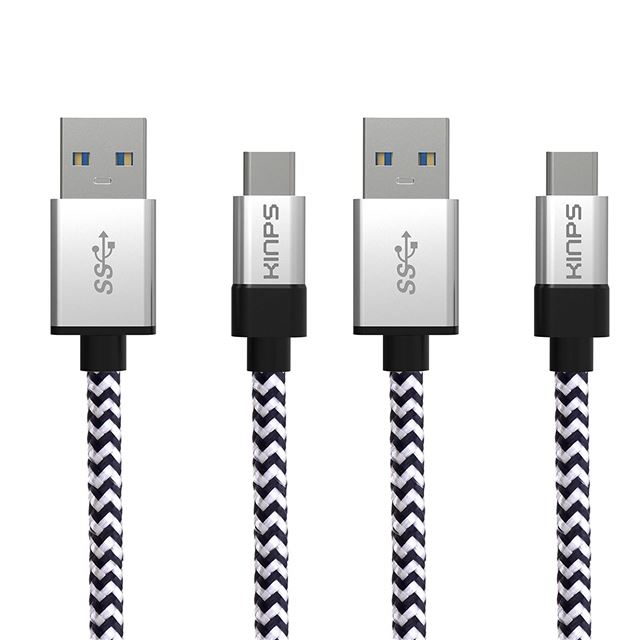 6


Kinps USB Type C Cable two-Pack
Quality materials and long life are the main attractions with these Kinps cables. This twin-pack gets you a pair of 6.6ft (two metre) cables with gold-plated connections, which Kinps claim gives up to 5Gps data transfer rate via USB 3.0, while the connectors are moulded rather than folded to give a seam-free construction. The best bit is you get all that for just £8.