Top 10: Best charging cables
Whether by accident or design it seems impossible for a charging cable to survive the two years before your next upgrade, so a replacement is usually required. Here are ten of the best charging cables to suit Lightning, Micro USB and USB-C phones and tablets.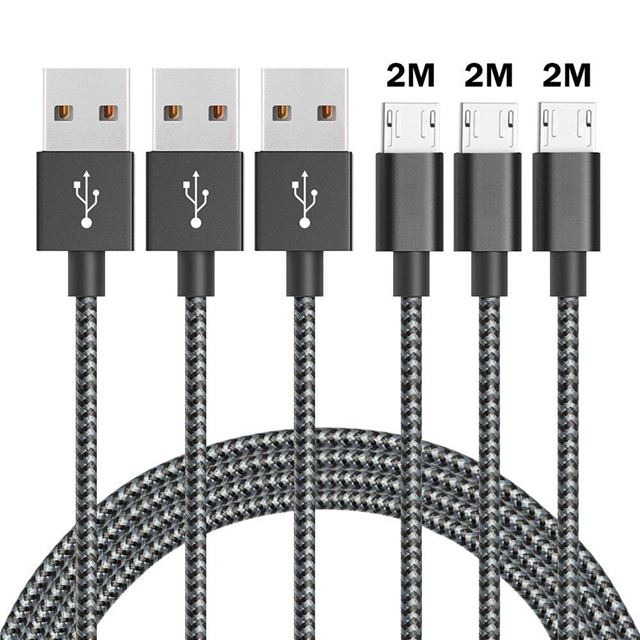 9


WZS Micro USB Cable three-Pack
Going for a braided cable over a moulded one gives you at least a fighting chance of it surviving the knocks, scrapes and the lifetime of being rolled up in your bag. This three pack of Micro USB cables from WZS look smart, offer a generous two metre length and the added bonus of a 12-month warranty, which for ten quid via Amazon Prime seems like a solid deal.