Top 10: Father's Day gifts for petrolheads 2019
For the dad's out there who love a good track day or simply just enjoy taking care of their pride and joy, here are the top 10 gifts you can get them.
Top 10: Father's Day gifts 2019 | Top 10: Father's Day gifts for classic car owners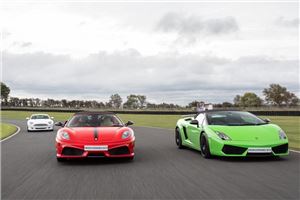 1
45% discounted Virgin Experiences Triple Supercar track day
Get the car enthusiast in your life the ultimate weekday driving experience with this Triple Supercar Thrill. Pick from a line-up of Ferrari, Lamborghini, Aston Martin, Porsche and more. Supercars will vary a bit by location, but with venues available up and down the nation – you can pick what's best for you.
The offer includes driving up to a total of up to 18 miles in your chosen cars as well as strap in for a High-Speed Passenger Ride from a professional instructor. And there's a photo opportunity to commemorate the day as well.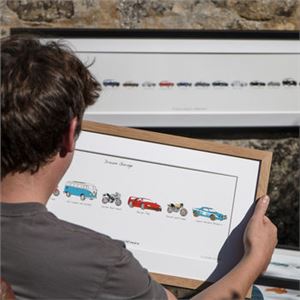 2
Bespoke Carvolution print
This bespoke Carvolution artwork includes all the cars and bikes you've owned over the years. It's available in four sizes (Small, Medium, Large and X-Large) and can display a maximum of 20 vehicles.
Car models and colours can be detailed specifically and you can even add your own personalised messages to make it extra special.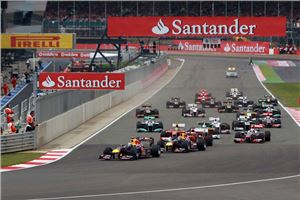 3
Silverstone Tour - Red Letter Days
Does your dad religiously watch the Grand Prix? Get them an exclusive visit behind the scenes of the home of the British Grand Prix, with plenty of photo opportunities. Stand on the top step of the podium and dream of following in the footsteps of the Formula 1 stars with a closer look at legendary sites around the track.
Arrive to a welcome reception and introduction to Silverstone, followed by a drive workshop tour, race control visit and a guided tour of the great Grand Prix circuit. There's at least one weekend date every two months throughout the year for this two-hour experience. The circuit closes between mid-December and mid-January for the winter shut-down.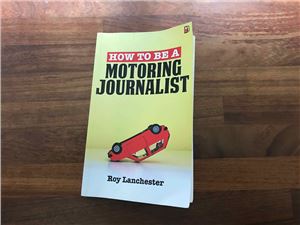 4
How To Be A Motoring Journalist book
Richard Porter's tale of fictional motoring journalist and bombastic curmudgeon Roy Lanchester is part autobiographically and serves partially as an educational toolkit. Porter was the script editor for Clarkson's Top Gear and, among other things, runs the Sniff Petrol website – a satirical motoring website.
The particularities of motoring journalism itself are impressively realistic and well observed though, albeit they're fed into a Spinal Tap machine. It's clear that Porter is a veteran. And a very funny one at that. It's also less than £8, so you won't be out of pocket too much if you do hate it.
Buy it now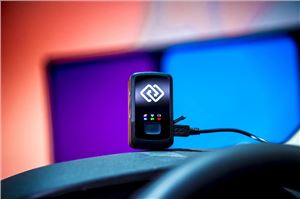 5
Rewire Security Spytrack Nano tracker
The Spytrack Nano tracker by Rewire Security is a small tracker device for keeping tabs on any particular thing of your choice. It also just won our Car Security of the Year award. The app integrates Google Maps and the topography can utilise satellite imagery if you choose. Using the desktop site you can set up 'geofence zones' that allow you to place markers on the map so that if the tracker goes outside of them you'll be alerted. Aside from that, you can set up alerts if the tracker moves or travels beyond a certain speed.
If you want to track a car, you'll need to buy the optional magnetic case to make it fully waterproof and stick it in the wheel arch. The case costs about £25. Or for a fiver less you could buy an official car hardwire kit. That'll also prevent the battery from running out. On that basis, it's very cost effective.
Buy it now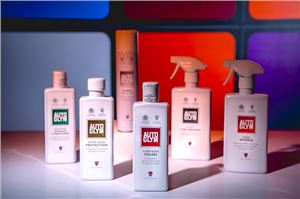 6
Autoglym Perfect Bodywork, Wheels & Interiors collection
Autoglym's Bodywork, Wheels and Interiors collection is designed to keep your car looking its best. It makes the ideal gift for anyone who likes to show off their pride and joy.
This kit includes shampoo, polish, gloss protector, wheel cleaner, tyre dresser, interior shampoo, glass polish, vinyl and rubber treatment, plus a sponge, finishing cloth and drying cloth.
Buy it now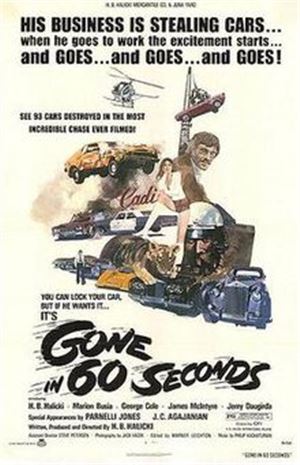 7
A range of legendary car films
From cult horror classics like Christine to 60's legends like Italian Job and Bullitt - there are dozens of car films that we could recommend. The one we've opted to showcase here is the original Gone in 60 Seconds. Forget about Nicholas Cage; the original film which was written, directed, produced and starred H.B. Halicki — he even did most of the stunt driving in the film too. The film is about insurance investigator Maindrian Pace, who has an illegal side business 'ringing' cars.
Filmed on a tiny budget — many of the cars appear in several scenes because Halicki could only afford so many vehicles — the production values are low but the authenticity is high. Many of the crashes and spills happened for real, and Halicki injured himself several times during filming. Fortunately for you, we've also compiled our favourites here: Top 10: Best car films.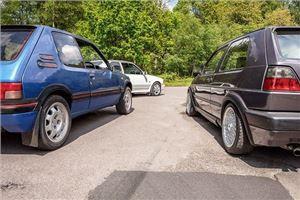 8
Triple 80's Hot Hatch Driving Blast - Buy A Gift
Step back in time to an era of limited (if any) restricting driving assists. Get behind the wheel of three hot hatches of your choice from an impressive selection of 80s icons, including the Renault Clio Williams, Peugeot 205 GTi, Volkswagen Golf GTi, Vauxhall Astra GSi or Ford Escort RS Turbo.
Enjoy three miles of racing in each one, exclusive to some of the most prestigious tracks in the UK.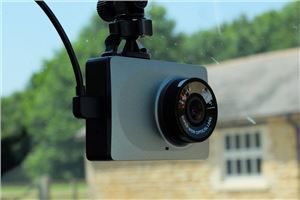 9
Dash camera
It's not exactly a fun gift, but it'll be worth its weight in gold in the event of an accident. The YI Smart offers a maximum resolution of 1296p @ 30fps, an 'Advanced Driver Assistance System' and WiFi. Along with the YI Dashcam app, this means you can view your footage and download it to your phone. In our opinion, it's one of the best non-4K cameras we have tested and, for the price, is superb value for money. You can buy the YI Smart for around £50 here.
For a more feature-packed dash camera, the new Nextbase 522GW is the best option. The 522 features GPS and WiFi, great footage resolution (1440p @ 30fps), Amazon Alexa connectivity and Emergency SOS so you can alert emergency services of your location in the event of an accident. Nextbase has also renewed its partnership with SureThing!, offering those who buy a Series 2 dash cam 25% off a policy with the insurer.
>> Read our full YI Smart review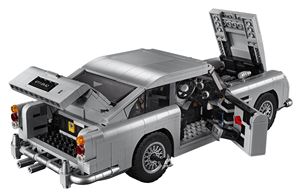 10
LEGO Creator Expert James Bond Aston Martin DB5
This one is a bit special. The Lego Creator Expert James Bond Aston Martin DB5 blends the glamour of the British brand with a stack of gadgets you'd expect from 007. And, seeing as Bond was known as a ladies' man, it's ever so fitting for Valentine's Day. The 1290 piece kit includes the infamous ejector seat, revolving number plates, hidden telephone and machine guns, as well as a detailed interior and engine bay.
Alternatively, the LEGO Creator Expert Volkswagen Beetle is a cheaper option for the car enthusiast in your life who also loves a LEGO build. With 1167 parts it's almost 50cm in length, and there are period features like the whitewall tyres, rear-mounted engine and beach-ready kit like the surfboard and beach towel. The roof is also removable so you can explore the detailed interior.
Buy it now
Related Articles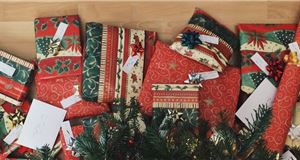 Gift Ideas
Starting your Christmas shopping? We've got you covered. On this page, you'll find all our top 10 gift...