Top 10: Greatest driving games
The history of driving games goes back to 1974, when Atari released Gran Trak 10 and Taito released Speed Race – two very different takes on guiding a square through parallel lines.
The kids playing those first racers would never have predicted the genre today, which spans from frenzied weapons-based racing in fantastical fantasy locations, to painstaking, near photorealistic recreations of real world motorsport. And plenty besides. 
The following top 10 is our view of the best or most influential videogame racing series over the last 30 years or so. It's by no means an exhaustive history of racing games, nor a reason to abuse us on social media for not mentioning Crash Team Racing or Road Rash II. You can if you want though. Enjoy…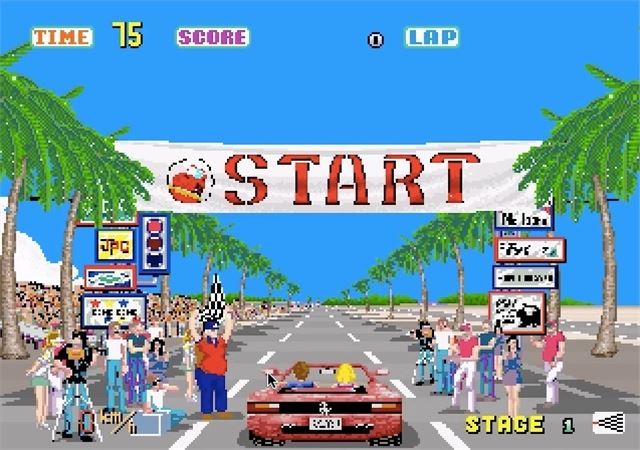 1


Outrun (1986)
A pouch of Capri Sun, a shell suit full of 10p coins and Outrun was all any kid needed to fill up an entire school summer holiday in the 80s. Everything about 1986's Outrun was phenomenal. The cabinet (including force feedback steering wheel, metal pedals and a gearshift), the exotic track location, the selectable music, and the near-miss-then-crap-your-pants gameplay.
But mostly, it was the Ferrari. It was the whole Miami Vice fantasy thing. The red Testarossa with a blonde bird in the passenger seat, basically. That's what they called a lady in the 80s, when men were men and misogyny was a type of pungent, irresistible aftershave. Great days.