Top 10: Greatest driving games
The history of driving games goes back to 1974, when Atari released Gran Trak 10 and Taito released Speed Race – two very different takes on guiding a square through parallel lines.
The kids playing those first racers would never have predicted the genre today, which spans from frenzied weapons-based racing in fantastical fantasy locations, to painstaking, near photorealistic recreations of real world motorsport. And plenty besides. 
The following top 10 is our view of the best or most influential videogame racing series over the last 30 years or so. It's by no means an exhaustive history of racing games, nor a reason to abuse us on social media for not mentioning Crash Team Racing or Road Rash II. You can if you want though. Enjoy…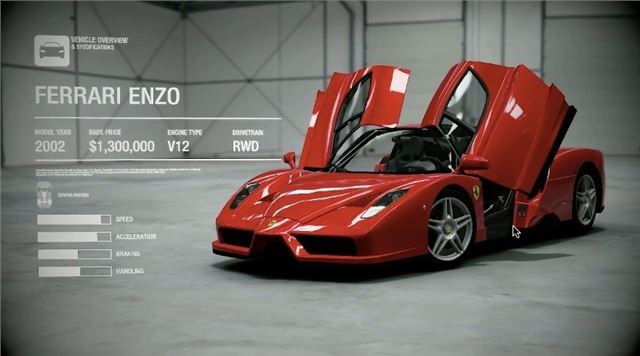 9


Forza Motorsport (2005) 
The appearance of the former Top Gear trio in 2011's Forza Motorsport 4 seemed like a gimmick, but in fact it was the perfect icing on what remains a moist strawberry sponge of a racer. While Gran Turismo 5 had focussed on cramming as many cars into the game as possible, but forgotten what a crash looks and sounds like (a significant oversight for a racing game), Forza 4 was lean, exciting and beautiful.
Top Gear's involvement was mostly in the so-called Autovista mode, which seemed pointless. Until you saw it. The stunningly rendered interactive showcase of various supercars, complete with typically jocular Clarkson & Co commentary, was almost as mesmerising as the racing itself. Many still consider Forza 4 on XBox 360 the highlight of an eight-game-and-counting series that's consistently impressed.