Top 10: Greatest driving games
The history of driving games goes back to 1974, when Atari released Gran Trak 10 and Taito released Speed Race – two very different takes on guiding a square through parallel lines.
The kids playing those first racers would never have predicted the genre today, which spans from frenzied weapons-based racing in fantastical fantasy locations, to painstaking, near photorealistic recreations of real world motorsport. And plenty besides. 
The following top 10 is our view of the best or most influential videogame racing series over the last 30 years or so. It's by no means an exhaustive history of racing games, nor a reason to abuse us on social media for not mentioning Crash Team Racing or Road Rash II. You can if you want though. Enjoy…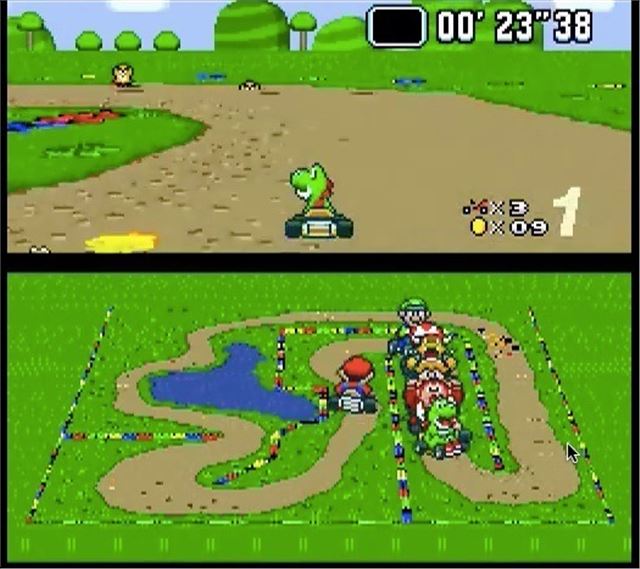 2


Mario Kart (1992)
Many have mimicked but none have surpassed the greatness of Mario Kart, whose emphasis on pure racing mayhem (and therefore fun) makes it arguably the greatest racing game series ever. From the first Super Mario Kart on SNES in 1992 to 2014's Mario Kart 8 on Wii U, it's maintained that elusive art of 'easy to learn, difficult to master', but done so with gameplay that allows a total novice to beat a series veteran. Occasionally, anyway.    
Over the years the graphics have improved, the roster of vehicles, characters and weapons have increased, while the tracks now incorporate air and sea. But that brilliant basic gameplay balance has never changed.