Top 10: Greatest driving games
The history of driving games goes back to 1974, when Atari released Gran Trak 10 and Taito released Speed Race – two very different takes on guiding a square through parallel lines.
The kids playing those first racers would never have predicted the genre today, which spans from frenzied weapons-based racing in fantastical fantasy locations, to painstaking, near photorealistic recreations of real world motorsport. And plenty besides. 
The following top 10 is our view of the best or most influential videogame racing series over the last 30 years or so. It's by no means an exhaustive history of racing games, nor a reason to abuse us on social media for not mentioning Crash Team Racing or Road Rash II. You can if you want though. Enjoy…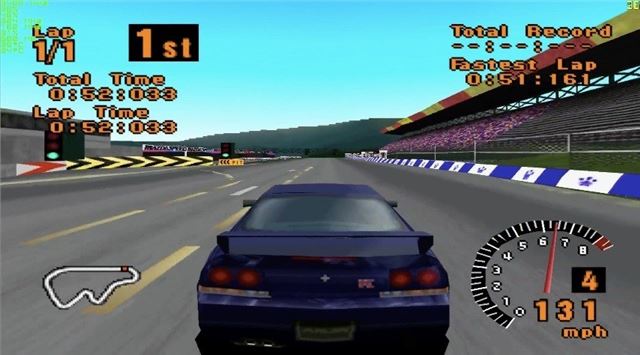 5


Gran Turismo (1997) 
Most people remember the first time they played the original Gran Turismo on PlayStation. Nothing at the time came close to GT's quest for realism. There's the painstaking detail of its car models and the tangible handling differences between them, plus the iconic track layouts and engine noise. Along with the tyre squeal and that soundtrack. The box even came with a reference manual that explained exactly how rear-wheel drive and front-wheel drive cars handle differently. And even detailed such esoteric concepts as the effect of weight transfer on cornering grip.
The series has gone on to sell around 80m copies. And although the latest couple of versions (2010's GT5 and 2013's GT6) received mixed reviews, the Gran Turismo series is generally regarded as the greatest, and certainly the most influential, console motorsport series of all time.