Top 10: Greatest driving games
The history of driving games goes back to 1974, when Atari released Gran Trak 10 and Taito released Speed Race – two very different takes on guiding a square through parallel lines.
The kids playing those first racers would never have predicted the genre today, which spans from frenzied weapons-based racing in fantastical fantasy locations, to painstaking, near photorealistic recreations of real world motorsport. And plenty besides. 
The following top 10 is our view of the best or most influential videogame racing series over the last 30 years or so. It's by no means an exhaustive history of racing games, nor a reason to abuse us on social media for not mentioning Crash Team Racing or Road Rash II. You can if you want though. Enjoy…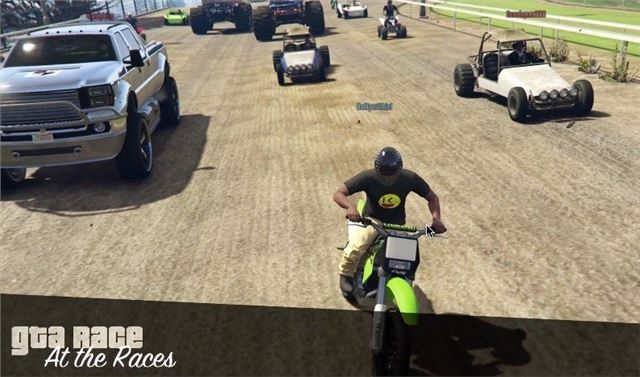 10


Grand Theft Auto Online (2014) 
There's little doubt that the modern Grand Theft Auto games (from GTA III onwards) were influenced by Driver and Need for Speed. A large proportion of those games is spent in a vehicle being chased by police. So with the creation of GTA Online in 2014, based on 2013's Grand Theft Auto V, it was logical that racing would feature. What's resulted is a hyperactive, occasionally grossly violent cross between Gran Turismo and Mario Kart, making for arguably the best multiplayer racing game ever.
It's an especially remarkable achievement on developer Rockstar's part considering the racing is just one portion of a much bigger, multifaceted game. Aside from a handling model that's at once nuanced and accessible, the scope of GTA Online racing is what makes it great. There's a huge breadth of cars, tracks, landscapes and race types, meaning events range from supercars bobbing through dense traffic at high speed, to off-road point-to-point races over sand or mud. You can even race golf buggies armed with assault rifles, if you so desire. Or BMX bikes. Or helicopters or speedboats.
If you like cars, you like fun, and you like the idea of winning a race by firing a rocket launcher at an opponent while they curse at you without restraint, you'll like this.