Top 10: Cycling accessories
From indicators and bike racks to cycle computers and turbo trainers, here are our top 10 accessories for cyclists.
Top 10: Women's hybrid bikes | All our cycling product reviews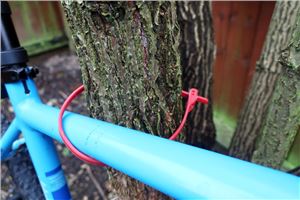 1
Hiplok Z-Lok
What is it? A reusable zip tie with a steel core, essentially. If you want to secure your bike (or pretty much anything, for that matter), you can whip this out of your bag and it'll do the job of a bike lock without being as heavy and bulky to carry around. The obvious use is for tying your bike to fences and the like, but use your imagination and it's also good for securing your bike to car roof racks, attaching your bag to a chair or even fixing a dog lead to a drainpipe.
The Z Lok has its limits, after all, it'll never be as secure as a more expensive bike lock. But for occasional use, it's really very good. It's light and easy to transport - and very versatile, with a range of uses that are only limited by your imagination. It also represents excellent value for money.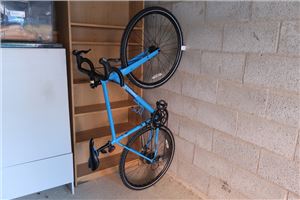 2
Hornit Clug vertical bike rack
Aimed at cyclists who have precious little space, the Clug is an ingenious two-part plastic clip that grips onto your bike tyre and simply attaches to a wall so your bike can be mounted upwards with the rear tyre on the floor to occupy less room. It's a brilliant bit of kit for the price, so it won't leave you out of pocket too much if you don't really like it.
It's very discreet, functional and easy to install - with the bonus of exceptionally smart packaging. It isn't flawless, but if you want to store multiple bikes without putting up a bike shelf or hanging them further up the wall - the Hornit Clug is the solution you're looking for.
Buy it now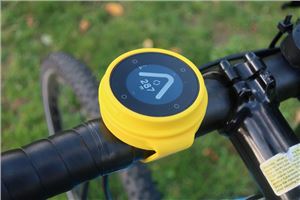 3
Beeline Smart Compass
Even the most basic bike computers like the Mio Cyclo 210 and Wahoo ELEMNT Bolt are becoming increasingly complicated. They're great for navigating, but they're also packed with so many features that the casual cyclist doesn't need nor want. The Beeline is an antidote to that. Just fit it to your handlebars, input a destination via the smartphone app and it'll give you turn-by-turn directions to your destination.
We're rather taken by the Beeline. Serious cyclists will want more features, but it's a great gift for the casual bike rider. The Beeline offers a great battery life and there's a built-in sense of fun about it. It creates opportunities to explore areas, and it's especially cool around town.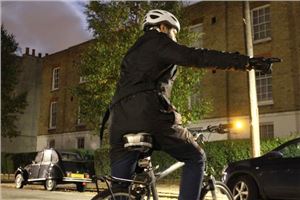 4
Cycl Winglights Fixed
Every year, there are approximately 19,000 accidents involving bicycles on the UK's roads, with 75 per cent of them occurring at junctions and major turns. When using WingLights (in addition to arm signals), you increase the likelihood of being seen by drivers and other cyclists.
With WingLights Fixed, the LED indicators screw straight into your bike's handlebars. The mount system for the handlebars are compatible with handlebars with an inner diameter from 14.7mm to 23mm.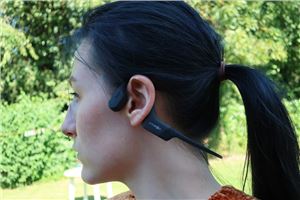 5
AfterShokz Trekz Titanium headphones
For those that exercise outdoors, it can be tough to find the right balance between blocking out the world and remaining aware of your surroundings. This is where bone conduction headphones like the Aeropex come in. As strange as it sounds, the headphones don't go in your ears. Instead, transducers push sound vibrations through your cheekbones - which is exactly the same way that a driver inside of an earbud does.
Aftershokz Aeropex offer a great amount of versatility and despite a few gripes - like weak bass and a non-adjustable headband - the wearables are a lightweight solution for anyone who wants to be aware of their surroundings while they're out and about. Or, like us, anyone who hasn't yet found a truly comfortable pair of headphones for running. The £150 price tag is a bit steep, especially considering there's no app to adjust audio settings, but when it comes to a great all-rounder - it's hard not to recommend them.
Buy it now