Top 10: Gifts for cyclists
We all know a keen cyclist, after all, a mid-life crisis now looks more like dropping significant cash on a bicycle than a Porsche. But what do you get them for Christmas? From smart locks and cycle computers to novelty jackets, here are our top 10 gifts for cyclists this year.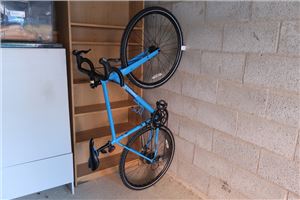 1
Hornit Clug vertical bike rack
Aimed at cyclists who have precious little space, the Clug is an ingenious two-part plastic clip that grips onto your bike tyre and simply attaches to a wall so your bike can be mounted upwards with the rear tyre on the floor to occupy less room. It's a brilliant bit of kit for the price, so it won't leave you out of pocket too much if you don't really like it.
It's very discreet, functional and easy to install - with the bonus of exceptionally smart packaging. It isn't flawless, but if you want to store multiple bikes without putting up a bike shelf or hanging them further up the wall - the Hornit Clug is the solution you're looking for.
Buy it now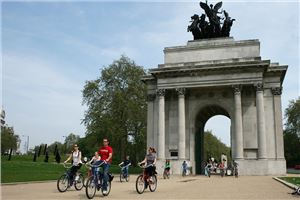 2
Royal London Bike Tour for Two - Virgin Experience Days
Take to the streets of London and see the Royal sights on a four-hour tour. After you meet your guide, you'll pop over to the bike store to get a beach cruiser bike for you to use that day. Your tour will use paths around the beautiful parks of London and cycle lanes for a safe and pleasant journey, starting from Kensington Gardens where you will spend the morning enjoying the Royal Parks.
You break for lunch and a well-deserved rest in Trafalgar Square and the tour will finish around 3pm, by which time you will have visited Buckingham, St James and Westminster Palace, as well as Westminster Abbey and many other sights and attractions. Your guide will enlighten you with all the facts and history of every sight you come to, making the city come to life like never before. The voucher is valid for 9 months and there's no minimum age for children as a range of baby seats, tandem buggies and kids bikes are available.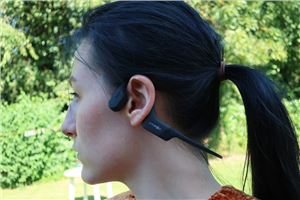 3
AfterShokz Aeropex
For those that exercise outdoors, it can be tough to find the right balance between blocking out the world and remaining aware of your surroundings. This is where bone conduction headphones like the Aeropex come in. As strange as it sounds, the headphones don't go in your ears. Instead, transducers push sound vibrations through your cheekbones - which is exactly the same way that a driver inside of an earbud does.
Aftershokz Aeropex offer a great amount of versatility and despite a few gripes - like weak bass and a non-adjustable headband - the wearables are a lightweight solution for anyone who wants to be aware of their surroundings while they're out and about. Or, like us, anyone who hasn't yet found a truly comfortable pair of headphones for running. The £150 price tag is a bit steep, especially considering there's no app to adjust audio settings, but when it comes to a great all-rounder - it's hard not to recommend them.
>> Read our full review
Buy it now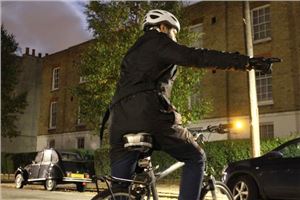 4
Cycl Winglights Fixed
Every year, there are approximately 19,000 accidents involving bicycles on the UK's roads, with 75 per cent of them occurring at junctions and major turns. When using WingLights (in addition to arm signals), you increase the likelihood of being seen by drivers and other cyclists.
With WingLights Fixed, the LED indicators screw straight into your bike's handlebars. The mount system for the handlebars are compatible with handlebars with an inner diameter from 14.7mm to 23mm.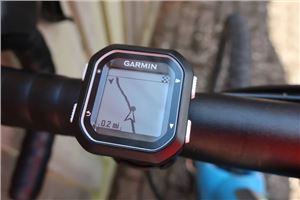 5
Simple GPS computer
Bike computers are becoming increasingly complicated, which is why some cyclists prefer more basic options for navigation. The Garmin Edge 25 is a basic, affordable (and tiny) bike computer that provides simple stats such as time, distance and speed without the fuss or expense of a more advanced model. Dig deeper, and you'll find more advanced features like live tracking and turn-by-turn guidance for routes downloaded from your computer. It has ANT+ capability, too, allowing you to connect heart rate or cadence sensors.
A slightly pricier (£20 or so) alternative you're less likely to have heard of is Beeline, a simple and attractive bike computer that allows you to input a destination via the smartphone app for turn-by-turn directions to your destination. We're rather taken by the Beeline. Serious cyclists will want more features, but it's a great gift for the casual rider. Beeline offers a great battery life and it creates opportunities to explore areas.
>> Read our full review of the Garmin Edge 25