Top 10: Best dash cameras to suit all budgets
If you've decided to buy a dash camera then there are plenty of routes you can go down – prices range from free, for phone apps, through to very expensive. There are various options too, from purpose-made dash cameras to devices like action cameras, which do the job just as well or sometimes better. We've picked ten options to suit all budgets and this list is in price order.
The 10 cheapest dash cams | All the latest product news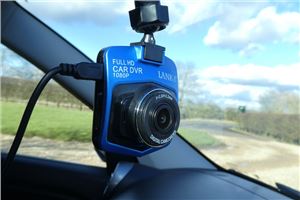 1
Lanka HD dash camera – £21.99
The best way to describe this dash camera is 'cheap and cheerful'. If you're thinking of getting a dash camera, but you're not quite ready to take the plunge on a high-end model, this is a good introduction. Just don't expect the best footage, build quality or reliability. 
It might not be the fanciest dash camera in the world, but it is well-reviewed by owners. For those who want to try a dash camera out for the first time, it's hard to complain too much at a price of just £21.99. 
Buy it now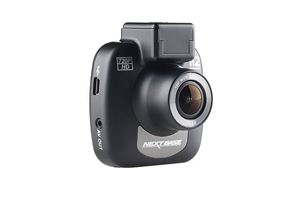 2
Nextbase 112 – around £50
Nextbase is the biggest brand in the UK when it comes to dash cameras - and that's well-deserved. Its range of cameras is easy to use, well-made and shoots good quality footage - even at the cheaper end of the scale.
The 112 is relatively basic, with a maximum resolution of 720p and no GPS receiver for recording speed and location. But on the plus side it features the Click and Go mount, which makes taking the camera out of the car easy without having to disconnect wiring. Shop around and it's available for less than £50, too. 
Buy it now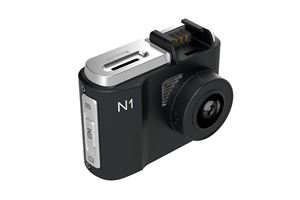 3
Vantrue N1 – around £50
Tiny and discreet, the Vantrue N1 is a neatly-styled little dash camera. It's cheap - so not quite as strongly-constructed as some - but it does shoot decent quality footage, with resolution up to 1080p at 30fps. It doesn't have a GPS sensor out of the box, but one can be added as a £21.99 accessory. 
Despite its tiny size there's a built-in screen for playing back footage and changing settings, plus it has some nice features like parking mode. If you want a cheap camera that does almost the same job as pricier ones, this could be it. Just be aware that it only supports memory cards up to 32gb, and no card is included.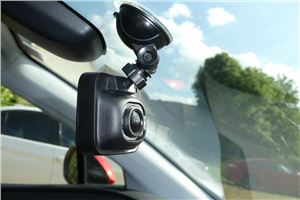 4
Aukey DR01 - around £70
We like Aukey products at HonestJohn.co.uk. They're well-priced, nicely packaged, strongly-made and do exactly what they're supposed to. The Aukey DR01 is no frills, but it has a very good image sensor for excellent video quality, at a fair price. 
There are some quibbles including the lack of a battery - the camera only works when connected to power. But on the plus side the camera supports memory cards up to 128gb, so you can record a lot of footage before old clips are overwritten. 
Buy it now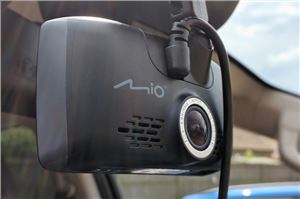 5
Mio MiVue 658 WiFi - from £89
With a touchscreen interface, GPS recording and very high definition footage, the Mio MiVue 658 WiFi is very good - but its high RRP of £169.99 might well be offputting to buyers. However, if you shop around it's available for less than £100 and at that price it's superb. 
The WiFi bit of the name is important - it means you can access clips from the dash camera in your phone. But if that sounds like a gimmick, you can get the same camera for less money without the WiFi function.
Buy it now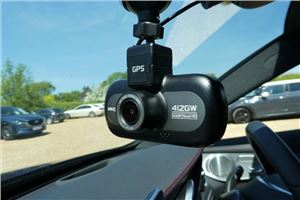 6
Nextbase 412GW - £130
We've crowned the 412GW Best Dash Camera at the 2017 Honest John Awards, sine it blends extremely high quality footage with an easy-to-use interface, handy Click and Go mount and WiFi connectivity for accessing clips in a phone. 
At £130 it's not the cheapest dash camera in the world, but it's still very competetively priced and if you shop around you'll find it for nearer £100. For that it's great value, doing everything a dash cam should and doing it very, very well. 
Buy it now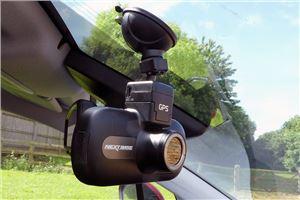 7
Nextbase 512GW - £150
While we think the 412GW is possibly the best value dash camera out there, Nextbase can do one better with the 512GW. It has the same basic interface and design, but with an improved video sensor and a polarising filter supplied in the box. 
The result is improved video quality over the cheaper 412GW, with brighter colours and better night capability. If you drive a lot, especially at night or in poor weather, the premium for the 512GW might well be worth paying - it's very impressive indeed.
Buy it now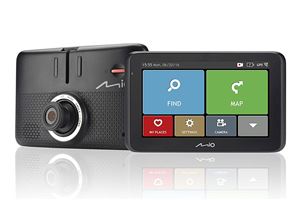 8
Mio Drive 50LM - £199
The first of two sat navs to feature in our list, the Drive 50LM doubles as a dash camera as well as providing navigation, Bluetooth hands free calling, lane keep assistance and front collision alerts. It's bigger than a dash cam, of course - but it does a lot. 
And what's more, the cost isn't huge. At £199 it's not much more than some of the best dash cameras around and, while the footage isn't as good as those, the rest of the features it offers as a sat nav make up for the slightly poorer video quality.
Buy it now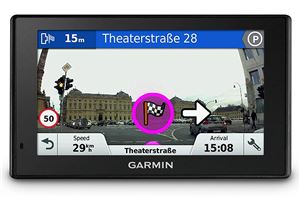 9
Garmin DriveAssist 51 LMT-D - around £310
It's more expensive than the Mio Drive 50LM, but the Garmin DriveAssist sat nav feels like a higher quality product and will be more familiar and user-friendly to anyone who has used a Garmin nav in the past. 
That said, more than £300 is a lot for a navigation system, especially since free apps like Waze do the same job. That's why, as good as the Drive Assist 51 is, we can't really recommend it over the Mio Drive 50LM unless you have a lot of cash set aside for your in-car tech. You might find it for less if you shop around, though.
Buy it now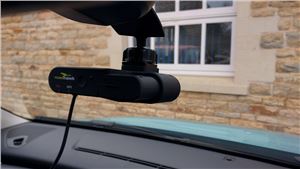 10
Roadhawk HD-2 – around £250
If you're a professional driver – such as a trucker – then the quality of a dash camera is probably a high priority. The HD-2 shoots in 1080p at 60 frames per second, with GPS to record speed and location information. It's also very solidly made, which you'd expect for the price.
Sadly there is no screen and no stills mode and, while image quality is excellent, for most motorists a cheaper camera will do just as well. But for those who spend almost all of their day on the road, and who need durability and reliability from their camera, the Roadhawk HD-2 is worth a look. 
Related Articles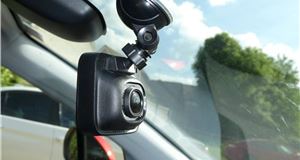 Dash cams
When it comes to picking a dash cam, there is a range of different options out there. These are the things...